Description
Are you Married, in Courtship or Single...?
Are you still searching for the One True Love...?
Are you facing challenges in your Current Relationship or Marriage...?
Do you have any questions about Love, Dating or Marriage...?
Come and join us for an amazing night of music, socialising, discussions and amazing teachings from well known Christian Leaders within the UK and around the world. You'll have the chance to ask any personal or tough questions about marriage, courtship and singleness in a warm and friendly atmosphere...
Free catering and refreshments will be provided...
Doors open at 6.00pm for registrations.
If traveling by public transport please see this link here: http://www.citytempleconferencecentre.com/contact-us/public-transport-to-city-temple/
If traveling by car please see this link here: http://www.citytempleconferencecentre.com/contact-us/city-temple-by-car/
For free parking within the area - please park after 6pm on the following streets:
Hattan Garden

St Andrew's street

Shoe Lane

Around - Smithfield market


Your understanding about the pathway to marriage will never be the same again...
Our speakers include:
Pastor Kofi Banful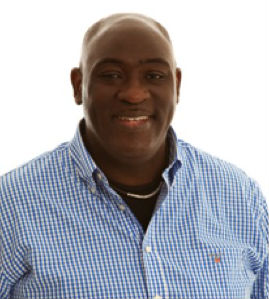 Kofi Banful is the Senior Pastor of Praise Christian Centre London. His anointed teaching ministry is founded on Hosea 4:6a, "My people are destroyed for a lack of knowledge", a word God impressed upon his heart.
He sits on several national committees of inter church boards and charities and his experience is greatly valued by many beyond the local church.
He also sits as one of the board of directors for Churches in Communities International.
He has developed his God-given gift for unravelling the Word of God with extraordinary clarity. He does this in a dynamic, humorous and practical manner, which leaves an indelible impression wherever he ministers. Prior to founding Praise Christian Centre London, he served as an Associate Pastor for a large Charismatic Church for several years and his teaching and preaching gift became widely recognised.
Kofi's wider vision, to be "witnesses of Christ to the ends of the earth" (Acts 1:8), has already borne fruit with the church supporting several missions projects in various nations of the world. This is yielding wonderful results with many people and their families embracing the Gospel of our Lord Jesus Christ.
Kofi is blissfully married and is a passionate advocate of strong Christ centred marriages.
His wife, Jayne, works alongside him and they have two children, Siobhan and Sinead.
Dr Rodney Woods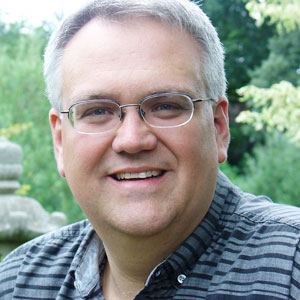 Dr. Rodney Woods is the Church leader and senior minister at City Temple in London.
He is incredibly passionate about effective marital and courtship education for Christian singles, those engaged and married Christians.
He is a talented musician and worship leader.
Pastor Rodney is a trustee of Freedom In Christ Ministries.
Pastor Rodney has a B.A. in English from Central Methodist College in Fayette, MO, an M.Div. from the University of Dubuque Theological Seminary, and a Doctor of Ministry in Missiology from Trinity Evangelical Divinity School.
Rod is blissfully married and is a passionate ambassador of marital development based on the Word of God.
Stephen Briggs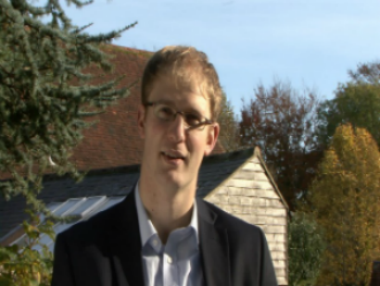 Stephen Briggs grew up in England and at the age of 19 he moved to Jerusalem where he served an Internship with well known British Author & Speaker Lance Lambert. On Revelation TV he is well known for his advocacy and support for Israel and the Jewish people around the world and he continues to communicate key Biblical principles that continues to transform lives.
Stephen has a real heart and passion in communicating the Hebraic and 1st century Church perspective on Singleness, Courtship and Marriage. He teaches about how the 1st century Church effectively dealt with the challenges associated with marriage and the raising of a family, in contrast, to the modern day reality.
He has an extensive background and knowledge of the Middle East and has a heart for sharing Biblical truth. During a four year period he travelled extensively on ministry tours throughout Europe, the United States and the Far East. In mid-2008 Stephen moved back to England to begin work with Hatikvah Film Trust.
He has been involved in the production of "Blessing, Curse or Co-incidence?" since the beginning, and has undertaken a significant proportion of the 50 or so interviews filmed to date. Stephen has also been closely involved in the marketing and distribution of the films. He has also undertaken screenings of the film and speaking engagements on behalf of Hatikvah across the UK and the USA.
Apart from his work with Hatikvah Film Trust, Stephen has worked notably with Ebenezer Operation Exodus and Christians for Israel International. Stephen is closely connected with Revelation TV and anchored the 13-part Study Series of "Blessing, Curse or Co- incidence?" Volume I broadcast by many Christian broadcasters around the world.
He and his American-born wife, Melissa have an amazing testimony and are happily married, they have two young children and reside in the UK.
Our most recent Good Steward event took place at City Temple, Holborn in London - Saturday 16th April 2016. The theme was called Eternity... speakers included David Pawson and Dr Hugh Osgood.
Please subscribe to our YouTube channel we are grateful for every subscriber... click here...
Please also watch a small selection of our videos and highlights below, if you missed out: