Looks like this event has already ended.
Check out upcoming events by this organiser, or organise your very own event.
Love, Dating & Marriage (Original) - Good Steward event 2019

Saturday, 31 August 2019 from 14:00 to 18:00 (BST)
Event Details
Are you Married, in Courtship or Single...?
Are you still searching for the One True Love...?
Are you facing challenges in your Current Relationship or Marriage...?
Do you have any questions about Love, Dating or Marriage...?
Come and join us for an amazing night of music, socialising, discussions and amazing teachings from well known Christian Leaders within the UK and around the world. You'll have the chance to ask any personal questions in a warm and friendly atmosphere...
Doors open at 2.00pm for unregistered guests. Registration is necessary for security purposes. Please kindly register online to ensure fast entry to the event. (click register). Please note for free parking please park on SINGLE YELLOW LINES after 1.30pm.
Your understanding about the pathway to marriage will never be the same again...
Pastor Dr. Jonathan Oloyede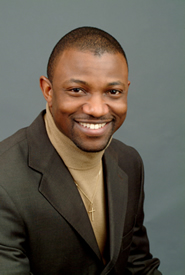 Pastor Dr Jonathan Oloyede, is a Visionary, Executive Director, Leader, Radio and TV personality.
He is a well known leader, writer and spokesperson within Black Majority Churches, Historic Churches and the Charismatic/Evangelical community. He is a popular events speaker at conferences across the nation and internationally including Spring Harvest, Newwine, Soul Survivor, and Festival of Life amongst others.
He is a Newham Borough Dean; a leader-trustee of the network of Churches called Transform Newham, member of the Evangelical Alliance Council, member of CTE group for Evangelization, and was a Board Member of the Olympics 2012 charity: More than Gold.
He is the current UK Leader of the Global Day of Prayer, London which in 2014 welcomed over 40,000 people to gather in unity to pray and worship at Wembley Stadium. He also is the Founder and Senior Pastor of City Chapel alongside his lovely wife Pastor Abbiih Oloyede. 
A leader with a gift in communicating to youth and young adults about singlehood and relationships, he continues to share Biblical tools to both young and old about life before and after marriage. 
Pastor Dr Jonathan Oloyede is blissfully married and lives with his two lovely children.
Pastor Dr. Rodney Woods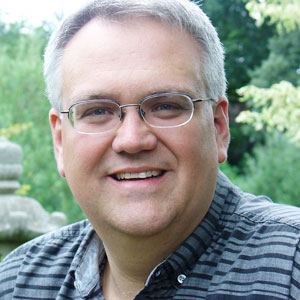 Dr. Rodney Woods is the Church leader and senior minister at City Temple in London.
Pastor Rodney also serves as an International Representative with Presbyterian-Reformed Ministries International, a ministry working for renewal in historic churches in several nations. His personal vision is to be a catalyst for renewal in the body of Christ and to help equip the next generations to fulfil the Great Commission.
He is incredibly passionate about effective marital and courtship education for Christian singles, those engaged and married Christians. 
He is a talented musician and worship leader.
Pastor Rodney is a trustee of Freedom In Christ Ministries.
Prior to coming to London, he served as the pastor of the Troy Presbyterian Church, and the Palmyra Presbyterian Church in Missouri, USA.
Pastor Rodney has a B.A. in English from Central Methodist College in Fayette, MO, an M.Div. from the University of Dubuque Theological Seminary, and a Doctor of Ministry in Missiology from Trinity Evangelical Divinity School.
Rod is blissfully married and is a passionate ambassador of marital development based on the Word of God.
Pastor Peter Nembhard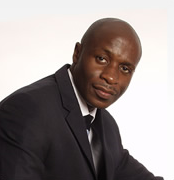 Pastor Peter Nembhard currently serves as Senior Pastor of Arc – A radical church based in Forest Gate, east London.
Pastor Peter is a church leader with an amazing testimony of how God can transform a life and prepare an individual for a life of service to the Lord Jesus Christ and to ones marital family.
He is actively involved in pastoring his congregation, and participates in prison ministry, discipling and mentoring youth, mission outreaches and community initiatives. He is passionate about encouraging those married and non-married alike in forging a closer bond with the Lord Jesus Christ.
Pastor Peter has also planted four Arc churches based in Sydenham, South London, Grays Thurrock, Birmingham and Walthamstow.
Born in the East London to Jamaican parents in the 1960s, the path Pastor Nembhard's life took during his early years, no one expected him to become a Christian, let alone a pastor, preacher and teacher of the gospel.
Pastor Nembhard's vision is to help individuals find their life's purpose and activate the principles that will assist them to live a life of purpose.
Arc is now part of an organisation called 'Four 12' which supports and serves as a covering for Pastor Peter and ARC.
He is an in-demand speaker and teacher, with a strong evangelistic calling on his life and has preached in Pakistan, United States, Uganda and South America. He and his wife Carris served as missionaries in the West Indian island of St. Lucia, where he planted and pastored a church for five years.
He is now resident in Essex with his lovely wife Carris and four children.
Please watch a small selection of our videos and highlights below:
if you have Gmail (Google email) please SUBSCRIBE to our YouTube Channel:
https://www.youtube.com/DiscussJesus
https://www.youtube.com/watch?v=F3Ey094qppM
TRAVEL INSTRUCTIONS:
If traveling by public transport please see this link here: http://www.citytempleconferencecentre.com/contact-us/public-transport-to-city-temple/
If traveling by car please see this link here: http://www.citytempleconferencecentre.com/contact-us/city-temple-by-car/
For free parking please park on SINGLE YELLOW LINES after 1.30pm within the area. Some known Car Parking locations include the below streets:
Hattan Garden

St Andrew's street

Shoe Lane

Around - Smithfield market
When & Where

City Temple Conference Centre
Holborn Viaduct
EC1A 2DE London
United Kingdom


Saturday, 31 August 2019 from 14:00 to 18:00 (BST)
Add to my calendar
Organiser
This event is a Good Steward Mission event. This event is organised by DiscussJesus.com.