Description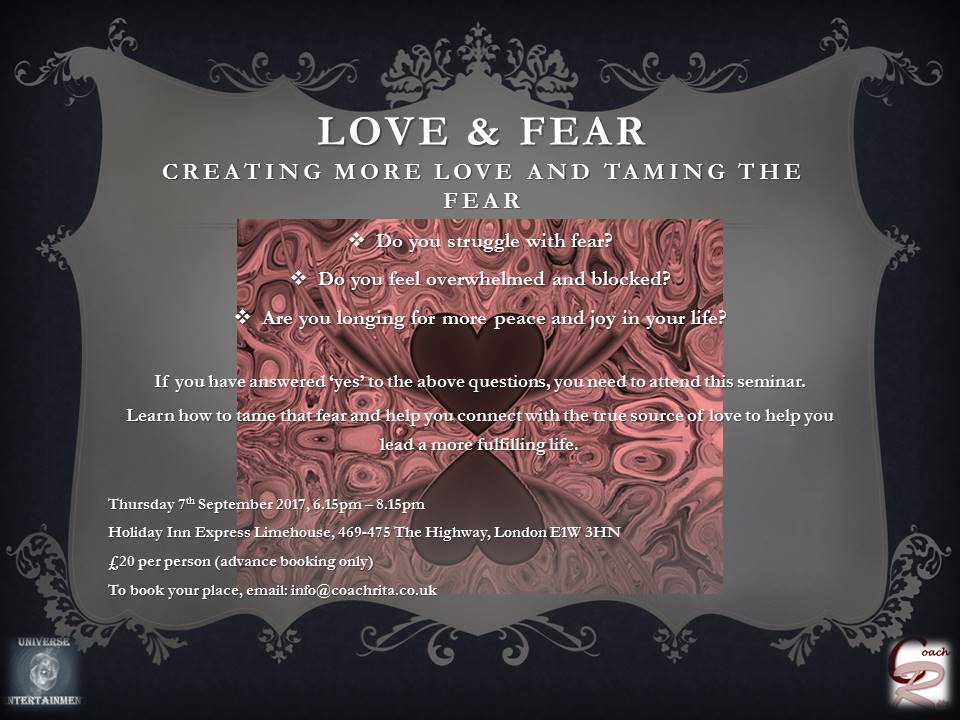 **LOVE & FEAR WORKSHOP** - Thursday 7th September 2017 6.15pm - 8.15pm at Holiday Inn Express Hotel, Limehouse E1.
Do you battle with fear on a daily basis?
Do you long to overcome your fears and move forward in life?
If so, this is the workshop for you.
Coach Rita will show you the tools to connect to love and tame your fear in the process. There will also be the opportunity to ask questions relating to this topic and receive coaching on the evening. Places are limited, so book early to avoid disappointment.