A Standup comedy Show in English where we figure out how to find a partner in Berlin, how to keep one or how to get rid of one!
About this event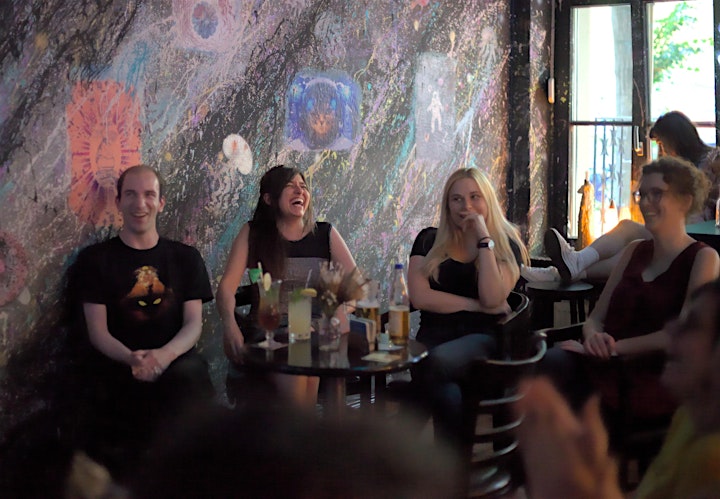 *We use the 2G-system: Your ticket is only valid with a proof of full vaccination or recovery. No more masks though.
Dating in Berlin can be tough. Being in a relationship can be even tougher still. Between swipes, hookups, in-laws and exes, it's tough out there. Let us help you navigate this treacherous territory with some humour. Plenty of laughs with 4 brilliant comedians, who will bare it all in front of you. Hilarious honesty you can laugh at or with - your choice.
This is a very friendly show, where we all share the same pain - cause in the end, it's all about LOVE.
Join us and see a set of hilarious comedians from all over the world - some single, some married - to figure out how to find LOVE in this city.
Share in/compare stories about:
- how to lower your standards to find the "best" partner?
- when do you give up entirely and start a relationship with the voices in your head?
- who takes the trash out? Does anybody?
- who buys flowers? Why not a cactus?
- who takes care of the bills? And why do we have som many friends called Bill?
- how much nonsense should you to take from his/her parents?
- which sex clubs are couple friendly?
- how much bathroom alone time is too much?
- when do you bring the ropes into the bedroom and MORE!
Join us every FRIDAY for a wild and cozy comedy! Bring your friends and/or your prospective partners (so, you can also bring colleagues)!
This is a ticketed show!
You can buy
- a commitment ticket, where you pay 2€ up front (above) and 10€ at the door (cash or card).
- a polyamorous ticket, where you pay 2€ up front (above) and only 8€ at the door if you bring 4 friends/lovers
- pay 18€ at the door without an eventbrite ticket