About this Event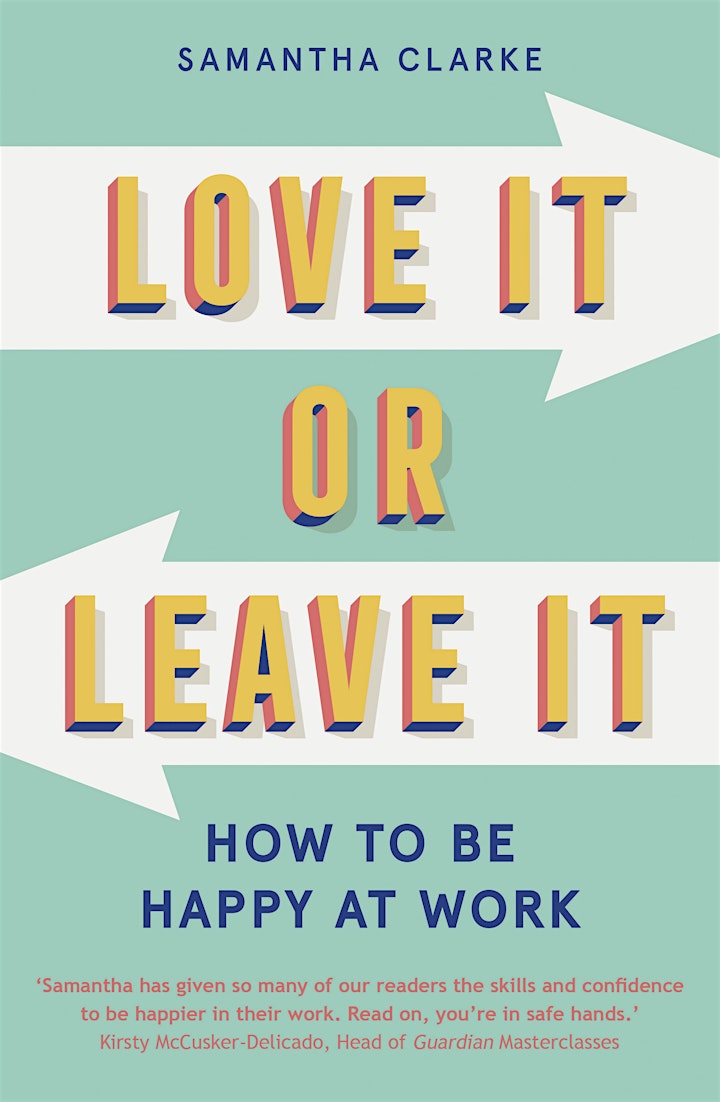 This is session is for you if you are:
*Thinking about a career change
*Stuck in a job they hate but worried about throwing away years of experience/training or feeling financially constricted by their options
*Who has landed their dream job but is struggling to enjoy it thanks to a toxic workplace
*Desperate to find a job that will leave them feeling fulfilled
*Keen to manage their mental wellbeing and energy inside (and outside) of work)
If you said yes to any of the above, why not join Samantha Clarke for a pop up intimate breakfast session, where she will sit down with 9 individuals max and answer your work happiness questions and concerns.
Using key insights from this book and experience facilitating and leading sessions at The School of Life and Guardian Masterclass, Samantha will help you navigate the difficult world of modern work and show you how to find a role you love and not be afraid to step away from a job that doesn't bring you joy. This session is designed to shake up who you are, how you feel about work and what it means to you.
You will discover the choices you have available, because you really do have a choice in your work happiness!
You ticket includes breakfast, a sgned copy of her brand new book Love It or Leave It - How to be Happy At Work and all the coaching advice you need.
Sessions are available on:
Tuesday 17th March - 8am to 10am - Aubaine Mayfair
Thursday 19th March - 8am to 10am - Braisserie of Light
Only one booking per person!
I can't wait to see you!