Multiple Dates
Love Lunch 2019: Sushi Making Class by Wawa (FREE, fully refundable deposit...
Description
Wawa is a Japanese restaurant established in 2012 with a reputation for exceptional food ranging from freshly made sushi to funky ramen burgers. And of course we are known for the Team London Bridge Sushi Class! For more information please visit www.wawa-restaurant.com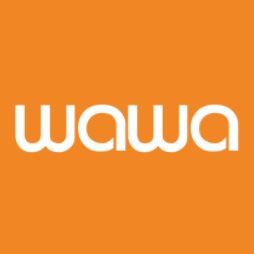 Join the Wawa Sushi Class where everyone creates a sushi roll under the instruction of a sushi chef.
We prepare the ingredients for you and all the necessary equipment is provided. There will be a variety of ingredients to allow for different fillings including vegetarian and gluten free options. Everyone should get to grips with the basics of making sushi.
The class ends with your individually crafted roll ready to eat or share with other members of the sushi class!
---
This ticket is refundable on arrival. If you cancel your attendance in advance or simply don't turn up on the day you will be unable to get a refund and the money will go to a local charity.
---

It's time to learn to Love your Lunch hour again. Taking a break from your working day is proven to enhance a healthy lifestyle so Team London Bridge is providing a menu of FREE lunchtime options around London Bridge to get you out and about weekday lunchtimes throughout September 2019.
Check all our Love Lunch events here.
---
We will only contact you with reference to the event you have shown interest in. We may send you information relevant to the event after it has taken place. If you do not wish to be contacted, please email events@teamlondonbridge.co.uk.
We/a third party may be taking photos/filming at this event. Please let us know in advance if you do not wish to be included in this and do not give your permission to have your image used in future by Team London Bridge in relation to this event.