Description
New to Crucifix Lane, Kin + Deum brings a curation of fresh, wholesome Thai dishes in a stylish, modern setting to London Bridge. The family run restaurant was opened by siblings Bank, Roselyn, and Shakris Inngern in July 2018, who have created a menu packed with local ingredients with traditional cooking techniques applied.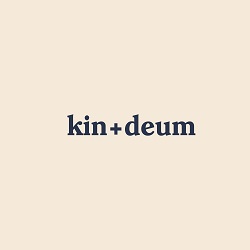 ---
A 45-minute taster session in cooking a fresh Thai salad with one of the chefs at kin + Deum
---

It's time to learn to Love your Lunch hour again. Taking a break from your working day is proven to enhance a healthy lifestyle so Team London Bridge is providing a menu of FREE lunchtime options around London Bridge to get you out and about weekday lunchtimes throughout September 2018.
Check all our Love Lunch events here.
---
We will only contact you with reference to the event you have shown interest in. We may send you information relevant to the event after it has taken place. If you do not wish to be contacted please email events@teamlondonbridge.co.uk.
We/a third party may be taking photos/filming at this event. Please let us know in advance if you do not wish to be included in this and do not give your permission to have your image used in future by Team London Bridge in relation to this event.