PLEASE NOTE THIS HAS BEEN POSTPONED DUE TO CORONAVIRUS & FOOTBALL SUSPENSION - please check later back for new dates
About this event
Love Football Hate Racism
Love Vale Hate Racism
Join us for what promises to be a brilliant night of music and passion. Music from
All the Young
Lissy Taylor
The Crezz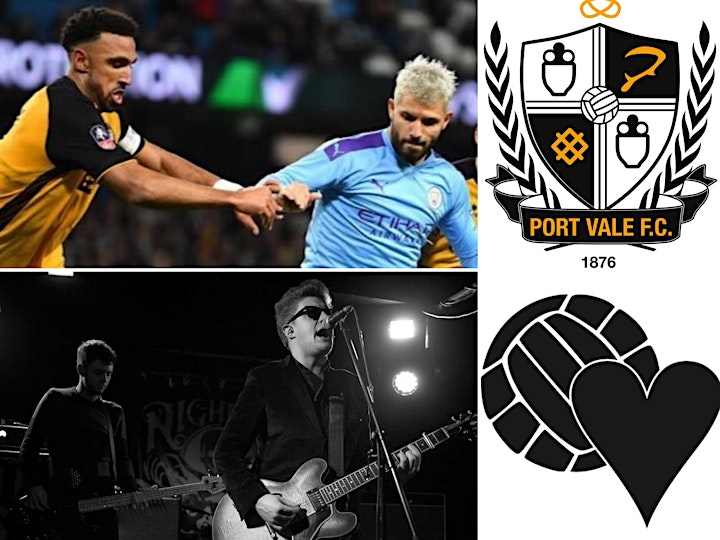 Port Vale defender Leon Legge will co-host the event talking about his life in football, the ups, the downs, and dealing with racism. Leon and Radio Stoke presenter Phil Bowers will interview guest speakers in an evening filled with music and fun. Standing up to discrimination has never been such fun.
Leon has been ever present at the heart of Vale's defence this season helping the club to maintain its position just off the play-off zone. Leon is a passionate advocate of anti-racism and an ambassador for Young Epilepsy, a charity which aims to create better futures for young people with the condition.
Guest Speakers
Sevvy Aslam is Port Vale's Academy Manager and has overseen an amazing transformation in its fortunes. In the 2007/2008 season, the Port Vale Academy was ranked 66th out of 92 English league clubs for player productivity when it was a Centre of Excellence. In 2018 the Academy had risen to 33rd. Come and hear how this transformation has taken place and how players such as Nathan Smith and James Gibbons have prospered through the Academy.
Amirah Rahman is a full time Local Government officer, a massive football supporter and enthusiastic player that sacrificed my Fulham FC season ticket and playing time to devote herself to being a volunteer community football coach. She will start her UEFA B Licence in 2020.
In 2009 she had coaching stints at local clubs AFC Westend, Worcester Park Colts FC and Leatherhead Youth FC. Her first official coaching and managerial appointment was at Metropolitan Youth Football Club having initially helped set up a Girls section. Her recent efforts have been more focused on working closely with the local community and Police on creating awareness in hard to reach areas and vulnerable groups about the beauty of our national game surrounding her ethos and belief that football can be for all!
Liron Velleman is an Arsenal and Port Vale fan. He has a historic connection to Vale, his father's great uncle was Jake Bloom, chairman of the club and responsible for introducing the black and amber striped kit in the 1958-59 promotion season. Liron is a determined, energetic and effective campaigner for social justice and against discrimination and prejudice. He is a political organiser with 'HOPE not hate'.
Keep checking for updates of new guests and performers....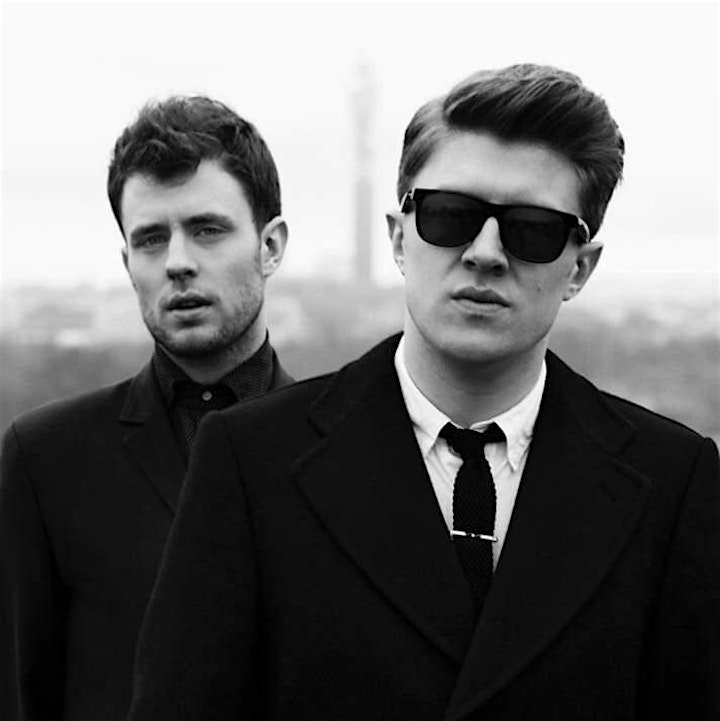 Stoke-on-Trent's favourite indie band will head the musical entertainment. Their debut album Welcome Home was a top 40 hit and they have toured with the likes of the Kaiser Chiefs, The 1975, Catfish and the Bottlemen, The Courteeners, The Twang, The Pigeon Detectives and Hard-Fi. They are not to be missed. Ryan and Jack Dooley are big Vale supporters.
See below for more on the story of #ATY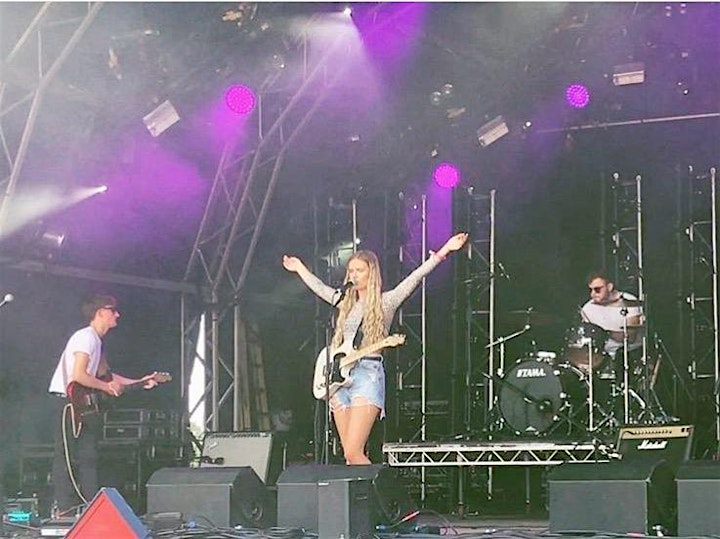 Lissy Taylor
Potteries artist Lissy Taylor is a songwriter with a distinctive voice and a haunting new sound. Her songs are an intriguing balance of dark and dreamy, with lyrical depth inspired by personal experience.
Aged 14, Lissy moved to the USA and became influenced by American culture, which remains a consistent theme in her songwriting.
In 2017 she moved to Manchester to study music. Her music is intelligent and often described as "dark" and unapologetically catchy.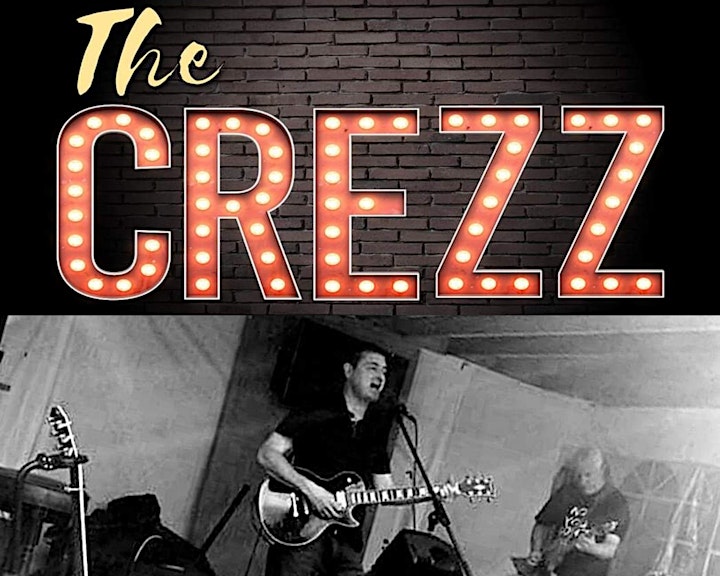 The Crezz
A guitar/vocal duo with a full band sound, playing a wide variety of songs from the Sixties onwards, featuring bands from the Beatles to The Buzzcocks and beyond. They are a favourite on the local pub music scene. Guitarist Paul can be found in stands of Vale Park.
More guests and performers to be added...keep checking
All the Young the story so far...
There are fewer stories that highlight the story of a modern rock and roll band than that of Stoke-on-Trent's All the Young. Catapulted into the indie mainstream from their hometown by Warner Brothers records back in 2011, the band led by brothers Ryan and Jack Dooley seemed to be on the cusp of something big, aiming to rekindle a guitar scene still reeling from the indie landfill hangover of the late Naughties only to fall foul of a musical climate not quite ready to engage with their stellar-soaked chords and hope-fuelled cries of abandon.
A million quids' worth of record label dosh and three years on a tour bus later, the band found themselves back in Stoke, down but not out. The songs, written by Ryan and perfected by the band, were still flowing and their passion firmly intact. The sessions for the second album were a success and the band, armed with over 30 new tracks, looked to push on from their debut album Welcome Home.
Now that time has come, humbled, reinvigorated and enlightened by their experiences, both in life and as brothers, Ryan and Jack set sail again on the good ship All the Young, armed with a war chest of heart-pounding indie rock anthems.
Viva ATY.
Want a Love Football Hate Racism t-shirt?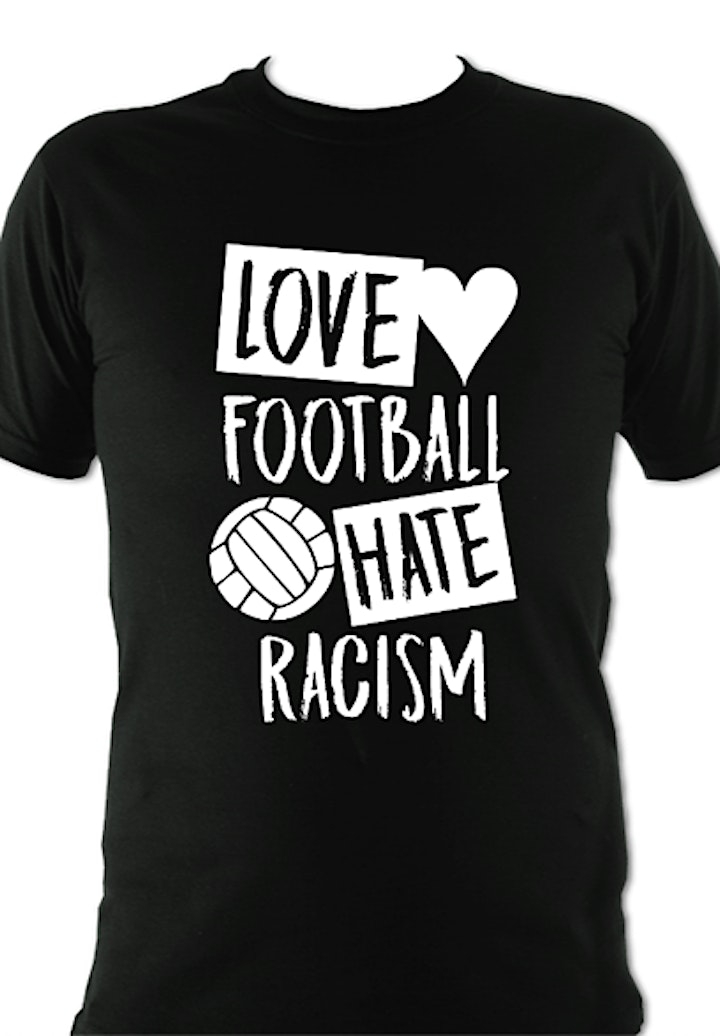 Organiser of Love Vale Hate Racism - POSTPONED CHECK FOR NEW LATER