About this Event
Developed to help you create a positive mindset, overcome confidence and anxiety issues that prevent you from living an amazing life, and fulfilling your dreams.
At a glance, here's what you'll learn:
To identify the emotions and fears that are holding you back.
Empowerment to clear emotional blockages and create physical health.
How to take action that will really boost your self-esteem and confidence.
Essential ingredients for being happy and nurturing meaningful relationships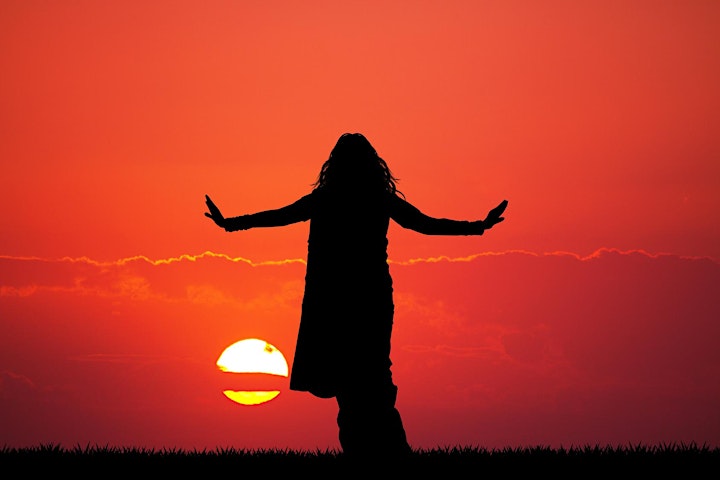 Programme
Discover and Develop
Learn how to bring simplicity and clarity to your thoughts, change your perceptions and motivate yourself to another level.
Discover and Resolve Your Emotional Blockages
Emotional blockages are a sign of too much on your mind, scattered thoughts weigh you down, drain your energy and sneakily work against you flourishing.
Discover proven strategies on how to let go of the emotional thoughts and fears that distress you, so you can start planning and taking action towards things that you really want.
Discover and Finally Sort Out Your Physical Clutter
Physical clutter represents the past and has no place in your future. Scientists find physical clutter and unorganised living negatively affects your ability to focus and process information.
Discover effective ways to sort, simplify and clear out what does not serve you today, let go of insignificant items to bring a balance to your environment and serenity into your life.
Discover and Grow The 'Love Zone' In Your Home
Your home should be a sanctuary of harmony, a peaceful place to unwind and bring clarity to your thoughts and nurture loving relationships.
Discover how to strengthen or establish a loving relationship with our 'Happy Home' techniques – influenced by Feng Shui. You will learn how to attract positive energy and balance, with emphasis on building a relationship area or 'Love Zone' that can be used as a special place to awaken understanding, mutual respect and rekindle love.
Flourish and Nourish
Join like-minded people who are interested in personal development and the pursuit of happiness to push your boundaries and potential.
Connect and Make Friends with Like-Minded People
Life's biggest lessons, opportunities, and gifts are found in your connections with others. Blissland's tranquil and confidential surroundings, make it the perfect place to make new friends and meet like-minded people, as we work together to discuss and find answers to improve the quality of our lives.
Connect and Experience Emotional Healing
Nothing causes more emotional distress than our thoughts. We experience emotional distress in all sorts of ways, as sadness, anxiety, addictions, unproductive obsessions, unwanted compulsions, repetitive self-sabotaging behaviours, physical ailments, boredom, and all sorts of angry and agitated moods.
Discover powerful techniques which will help you to relieve your distresses and negative energy influences and allow you to live the life you were born to live.
Transform Your Life
Live the life you were born to live.
Free Yourself to be Physically Healthy
Blissland classes are renowned for sowing seeds of physical heath. You will learn techniques that can bring about physical change with minimum effort.
Free Yourself to Feel Emotional Harmony
Blissland classes teach the cultivation of emotional harmony using proven methods that bring together Eastern philosophies and Western science.
Free Yourself to Experience Happiness
Blissland is known for harvesting happiness. It is the heart of personal liberation that will free you to be the best version of you, you can possibly be.