Description
Join us at the Love Your Business Club at Black Ivy, Bruntsfield, featuring inspirational guest speakers, knowledge-sharing workshops, great networking opportunities, then take time out for a game of table tennis in the free, quirky co-working space on Thursday 31st May, 10am till 12noon and on the last Thursday of every month thereafter.
The event is hosted by Michelle, Marketing, PR and Communications professional with over 20 years' experience devising and implementing creative and impactful on and offline campaigns, for major UK clients including M&S, Costa Coffee, Premier Inn, Geox and Specsavers. Michelle also has first-hand experience running her own successful business, Michelle Brown PR, which was established in 2014 and is a Media & Communications university lecturer and business trainer for start-ups and growth businesses across Scotland.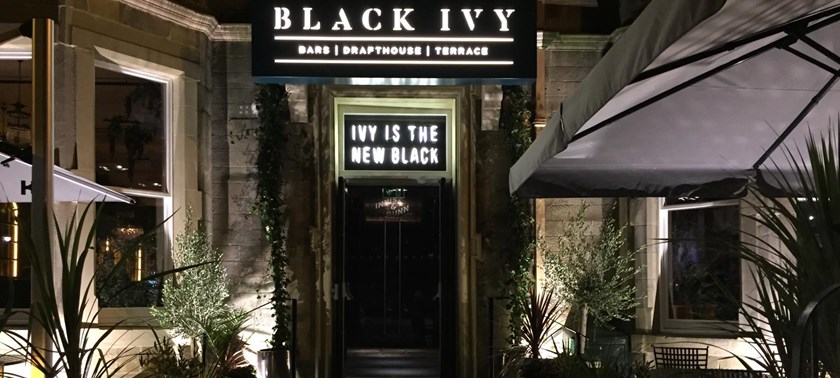 This month we will welcome three incredible guest speakers -
Andy Johnston is the founder of graphic design & brand consultancy company

Andelad, which

specialises in helping businesses improve internally and externally through design that is rooted in clear ideas and beautiful aesthetics. Andy will be sharing some thoughts on the importance of clarity and some of his own journey about how you get there. He will also be launching his exciting new brand at the event!

Keith Jeffrey is the founder of training consultancy The Roberts Partnership, which celebrates its 25th anniversary this year. Keith

will take us through some key points that can help make presentations more persuasive and memorable and shed some light on why

some presentations have more impact than others.

Marcus Henderson is an Investment Manager at venture capital company, Par Equity, which was created

to facilitate investment into smaller companies with high growth potential.

Marcus, whose

responsibilities includes deal origination, investment appraisal, due diligence, fundraising and deal execution, will give us his insights into what makes a good presentation and tips on how to make sure you are clear about your brand and the best way to represent it if you are looking to get the attention of investors.
---
---
What you will get out of it -
· Great speakers - learn from others who have done it and share knowledge with like-minded business people
· Grow your profile and your business profitably and successfully
· Find the right platforms to promote your business that will work for you
· Build your platform, share highs and lows and start to really shout about your business
· Learn to identify and nurture your audience relationships and grow your network
Tickets are £20+ booking fee and include tea/coffee and homemade tablet
FAQs:
What is the format of the day?
10:00 - 10:30 Networking and tea/coffee
10:30 - 12:00 Knowledge-sharing workshop with guest speakers and Q&A
12:00 - onwards Networking and table tennis
What are my parking/transportation options to get to the event?
There is no private parking available at the Black Ivy, Edinburgh. Guests can choose to pay for parking in surrounding parking bay locations. For bus routes please see here - http://bit.ly/2vVR5rV
Do I need to bring a printed ticket to get in to the event?
No. However, you may be asked for the email you used to book the ticket. We recommend that you have an electronic copy of your ticket.
What do I do if I can no longer attend the event?
If you cannot attend the event for any reason, please cancel your ticket as soon as possible so that the place can be allocated to someone on the waiting list. We cannot refund tickets.
Where can I find more information about the event?
You can contact the event organiser at michelle@michellebrownpr.com or visit our social media at @howtolyb