About this Event
Are you finding that your wardrobe feels a little uninspiring at the moment? Are you often having that 'Nothing to wear' moment?
If either of those sound familiar and/or if you just like the idea spending a morning talking about fashion with exclusive access to the most beautiful secondhand clothes in London we've got you covered!
You (with two friends) have the chance to win a FREE #LoveNotLandfill styling session, complete with bottomless breakfast*, hosted by the wonderfully talented stylist Fiona Short (@fionaJaneuk) at the #LoveNotLandfill pop up shop, Seven Dials, London.
Date: Saturday 16th November
Time: 9:30-11:00 am
Both mens and womenswear are available.
Presenter for BBC Three's new Deadstock: Ultimate Resellers and owner of Depop's Fifi's Closet, Fiona Short is a second-hand fanatic! Through the preloved, Fiona works to bring to life unique and independent styles, sparking creative expression and positive progression within both the wardrobe and the fashion industry. Whether it be a charity shop, market or #LoveNotLandfill event, you will be sure to find Fiona digging for the perfect sustainable gem!
There are currently £30 billion worth of unworn clothing in UK wardrobes most of which could be worn again by someone who loves them. We'll have one of our limited edition Bambi x #LoveNotLandfill clothes banks in store so you can bring along all of those forgotten about items and make space for your new finds!
How to enter
All you have to do is sign up by purchasing a FREE ticket via Eventbrite - please provide both your email address and Instagram handle (if you have one).
All entries will then be added into a random calculator and the winner will be announced on Saturday 9th November via email and our Instagram page.
*Over 18's only.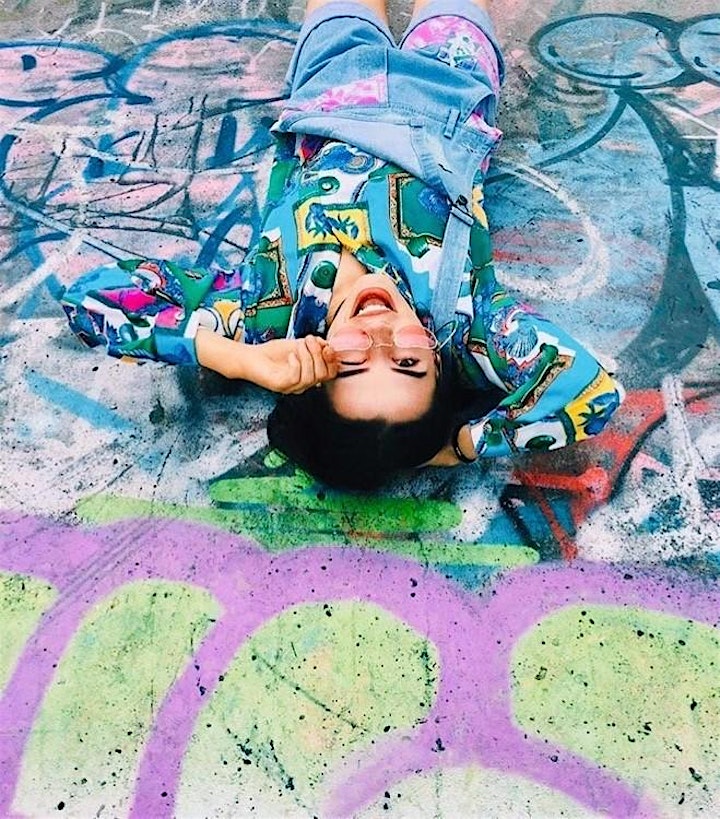 About #LoveNotLandfill:
In the UK 38 million items of new clothing are bought every week and 11 million items go into landfill. The #LoveNotLandfill campaign, co-funded by the EU and London Waste and Recycling Board (LWARB), aims to help encourage fast fashion fans to buy second-hand, swap, recycle and give to charity. It aims to encourage 16-24-year-old Londoners never to throw an unwanted item of clothing in the bin. #LoveNotLandfill clothes banks can be found in key shopping locations across London to make giving to clothes banks easier. https://www.lovenotlandfill.org/
About ECAP:
The European Clothing Action Plan is a project funded through the EU Life instrument, that brings environmental and economic benefit to the clothing sector. Its holistic approach encompasses sustainable design, production, consumption, public procurement, collection and recycling through to reprocessing. Partners in the project are WRAP, London Waste & Recycling Board (LWARB), the Danish Fashion Institute (DAFI), Rijkswaterstaat and MADE-BY. The project focuses on the clothing supply chain specifically to reduce waste and to bring about effective waste recovery.
About EU LIFE:
The ECAP project is supported with the contribution of the LIFE financial instrument of the European Community.
About Seven Dials
Seven Dials is home to 95 shops, including international flagships and concept stores, renowned beauty and grooming salons as well as over 90 vibrant cafes, restaurants, bars, pubs, and a thriving residential community. The area comprises of Monmouth Street, Earlham Street, Neal Street, Shorts Gardens, Neal's Yard, Endell Street, Shelton Street, Mercer Street and the Seven Dials Sundial Pillar. Combined with two luxury hotels, five theatres, two private members clubs, a large number of apartments and offices, Seven Dials is a unique retail and leisure destination in the heart of London. 
About Shaftesbury
Shaftesbury owns and manages a 15.1-acre property portfolio in the liveliest parts of London's West End. Focused on restaurants, leisure and retail in the highly popular, sought-after and prosperous locations of Carnaby, Seven Dials and Chinatown, together with substantial ownerships in East and West Covent Garden, Soho and Fitzrovia.
The portfolio comprises 599 shops, restaurants, cafes and pubs, extending to 1.1 million sq. ft. 599 apartments and 0.5 million sq. ft offices. All out properties and closer to the main West End Underground stations, which currently handle c 228m passenger's p.a., and are within ten minutes' walk of the two West End transport hubs for the Elizabeth Line, at Tottenham Court Road and Bond Street, which projections indicate could be handling 200 million passengers annually.