Refund policy
Contact the organiser to request a refund.
Eventbrite's fee is nonrefundable.
Sales Have Ended
Ticket sales have ended
Sales have finished for this event but we're sorry you missed it, and would like to keep in touch with you about future events. Please follow Angela Roth of Succeed From The Start and we'll be sure to keep you posted. Many thanks, Pamela, Jenni, Gillian and Fiona.
Finding freedom, health, vitality and confidence through the Menopause years! (Use code Earlybird for a 50% discount - first 50 registered)
About this event
Does the very thought of walking through the Menopause years cause you to break out in a cold sweat - never mind a hot flush?
Are you already experiencing the classic symptoms that women are told to expect, but never really prepared for?
Has anyone really given you the time and expertise you need to understand what exactly is going on in your body? Or have you been left to figure it all out on your own, doing your best to cope with the changes that are going on, but without being equipped at all?
As women, we are very aware of how our bodies are behaving, but that doesn't mean we understand them, nor how to make the best of them. Hormonal changes can confuse, embarrass, frustrate and, at times, overwhelm us can't they? So we believe it's time that you had some help, some support, and some answers!
Succeed From The Start is delighted to bring you an opportunity to take part in discovering a new and innovative approach to thriving through the Menopause years. We have invited a team of four experts in their field, to create a series of events though which the hormonal, physical and emotional changes a woman's body goes through will be explored; questions will be answered; and new insights will be shared about this important part of a woman's life.
Working as a team, our experts, Pamela Igwe, Jenni Russell, Gill Rouledge and Fiona Whytehead (see bekow) will introduce you to new thoughts and ideas around the Menopause years and how best we can both approach them, and then go through them.
Participants will learn how they can understand their body and their hormonal changes; rhey will hear how to regain strength in the pelvic floor, something that is barely talked about; they will find help in negotiating the rollercoaster of emotions that can make such an impact during these years, and they will discover how to live confidently in every situation!
We can't wait to see women take hold of their feminine intuition and understanding, using it to empower themselves, and to respect themselves no metter what their life situation is.
Many women think it simply isn't possible to love life during their Menopause years, and that the only possible way to do that is to use medication. We're here to show you a different way; a way that will empower you with improved health, physical strength, calmer emotions and greater confidence. In fact, we'd be delighted to help you to 'love life through the Menopause'!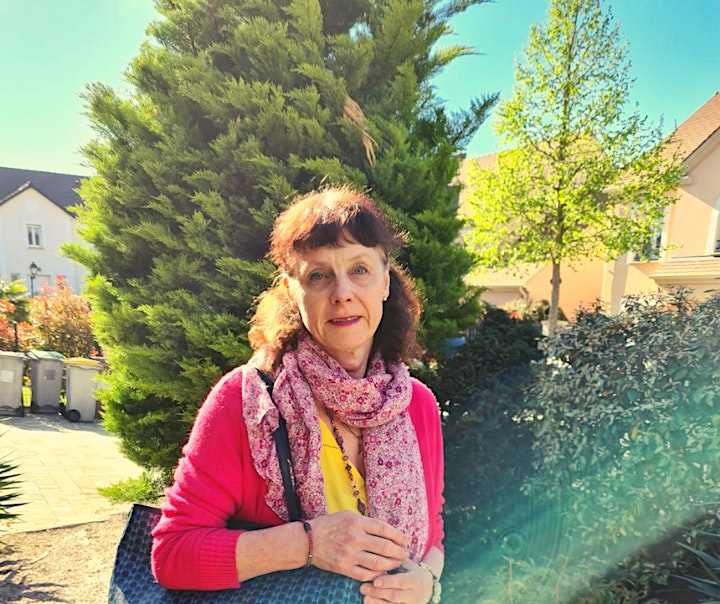 Pamela Igwe is an internationally renowned Holistic Midwife and Naturopath. She empowers women to learn how to tune into their monthly cycle, by understanding their seasons and the impact these have on their health and wellbeing.
By using natural plants, micronutrients and holistic healing techniques, Pamela helps women flow through their seasons harmoniously, allowing them to transition into and through the menopause, to their wisdom years, with confidence. Through her own extensive knowledge base and experience, Pamela teaches her clients how to be in control of their intimate feminine health in a refreshingly down to earth manner; you can be sure that nothing will shock her and she will amaze you with her insight and wisdom.
Pamela's story is truly an asset to women globally. She has successfully assisted in the delivery of over 2000 babies in 9 different countries, moving 14 times during the process. A wife of 39 years with 4 amazing adult children, Pamela is well placed to give you the knowledge and wisdom you need to enjoy a life of health and confidence, by understanding the seasons of your monthly cycle and their transition into, and through your Menopause years..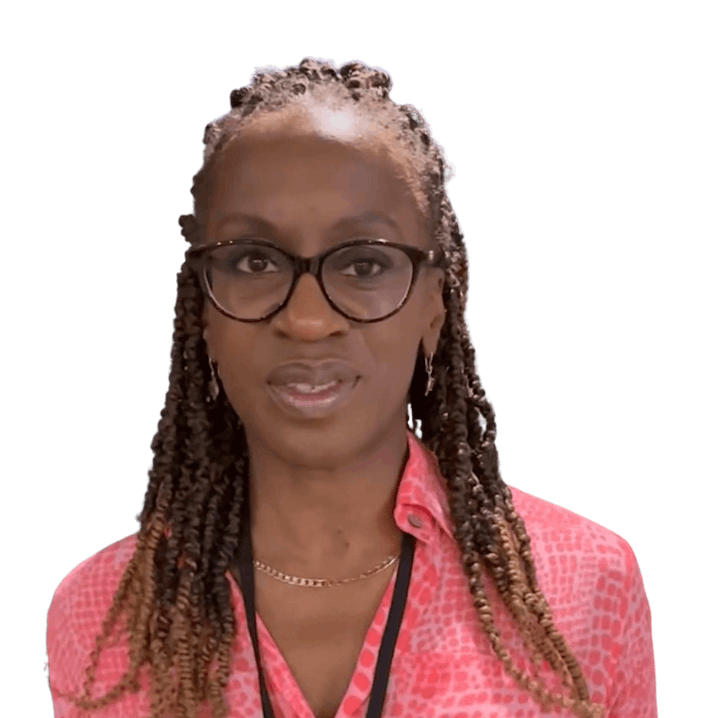 For over 25 years Jenni Russell has empowered women to live a fabulous life filled with confidence, continence and sexual satisfaction. She has successfully helped her clients reverse incontinence; increase sexual feeling; minimise prolapse; and improve posture, performance and body shape.
Jenni's first book, Can a Vagina really drive a Mercedes, featured on ITV's This Morning, was given a whole page in the News of the World Sunday Magazine and sold over 4000 copies without being on a bookshelf! Her second book, Pelvic Floor Secrets, appeared in numerous magazines and featured at the International Continence Society in Florence and Las Vegas.
Using her own unique sense of humour and compassion, Jenni brings honesty and wisdom into helping women take control back of the part of their body least talked about, yet so very important. She has helped countless women restore their body confidence so they can regain their fitness and enjoy the activities they choose, without fearing any embarrassing leaks!
Jenni has been the kickstart speaker for Nurses in Practice conferences in London, Manchester and Birmingham, and Keynote for Hampshire Police women's Health Day.
An athlete first, she is record holder of the British Ultrafit Championships wining the gold medal 3 times! Jenni is a mother of two boys, a Christian, keen cyclist and tennis player.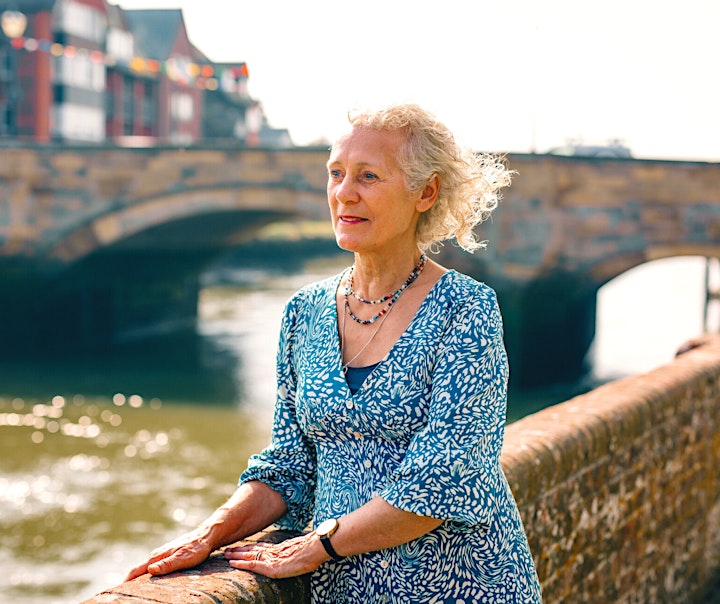 Gillian Routledge worked as a health professional within the NHS for over 30 years with a strong desire to 'make a difference'. However, the pressure of work led her to suffer from depression and after becoming physically ill herself, she turned to an interest in the complementary health field for answers.
As she searched for answers, she discovered the healing power of love and compassion. She went on to train in various modalities including Health Kinesiology, Colour therapy, Counselling skills, Coaching, Neuro Linguistic Programming (NLP), Emotional Freedom technique (EFT) and Ecstatic Awakening Dance. Other skill sets have included; facilitating courses for Penny Brohn (UK.) formerly the Bristol Cancer Centre, and running Journey @ Home events after training with Brandon Bay, through whom, Gillian became a well respected and highly experienced member at Journey events in the UK for over 16 years
Gillian is the author of 'A Journey to Love' and the founder of 'The Awaken to Love' method which she uses when working with both individuals and couples struggling with their relationships.
Gillian is part of a strong conscious community of professionals in the health and wellbeing field and loves nothing more than witnessing a real difference being made in the lives of those she works with whether that is individuals, couples, in-person groups or courses via zoom.
Using a reassuring mix of empathic energy, Gillian uses her skills to help restore confidence and serenity to women whose journey through their Menopause has left them lacking in self confidence within their relationships, and/or feeling vulnerable romantically . Gillian will gently lead and guide all those who work with her, into a sense of wellbeing and self-love.
Fiona Whytehead, of Locus Coaching, helps people to develop their own strong, influential, inspirational voice to speak to anyone, anywhere and…enjoy it.
Many women find that they either figuratively or literally lose their voice and their confidence while going through Menopause, often causing major impact on their professional , and their personal life. Using her ability to listen intently, and taking her cue from her clients, Fiona is able to bring clarity and confidence back, so that clients begin to find the freedom to express themselves again; a freedom they had often feared was lost all together.
After working with Fiona, Adelle said:
"Fiona actually unlocked the unlockable and I found my voice. I gained confidence with my voice and importantly learned how to look after it as, professionally, I spend my time coaching and presenting."
Since 2005, Fiona has run workshops, training courses, and led one-to-one coaching sessions, enabling her clients not only to become first-class speakers with gravitas, but also great communicators, secure in their own physical presence, in their personal lives as well as at work.
Fiona brings experience, qualifications, and skills from her previous professions as an actor, and as a professional fundraiser raising millions of pounds for many "difficult" causes. An accomplished senior executive coach, clients tell her that they admire her high energy, expertise, and focus. They appreciate her ability to make them feel comfortable with being challenged in order to move forward - no mean feat when working with those who are used to being in control!
If you're finding yourself struggling with the physical and emotional challenges brought to you by your Menopause, then Fiona will be the perfect fit for you! With energy, creativity and inspiration, Fiona will guide you into regaining any lost self esteem so you can thrive again, and enjoy life to the full!