Description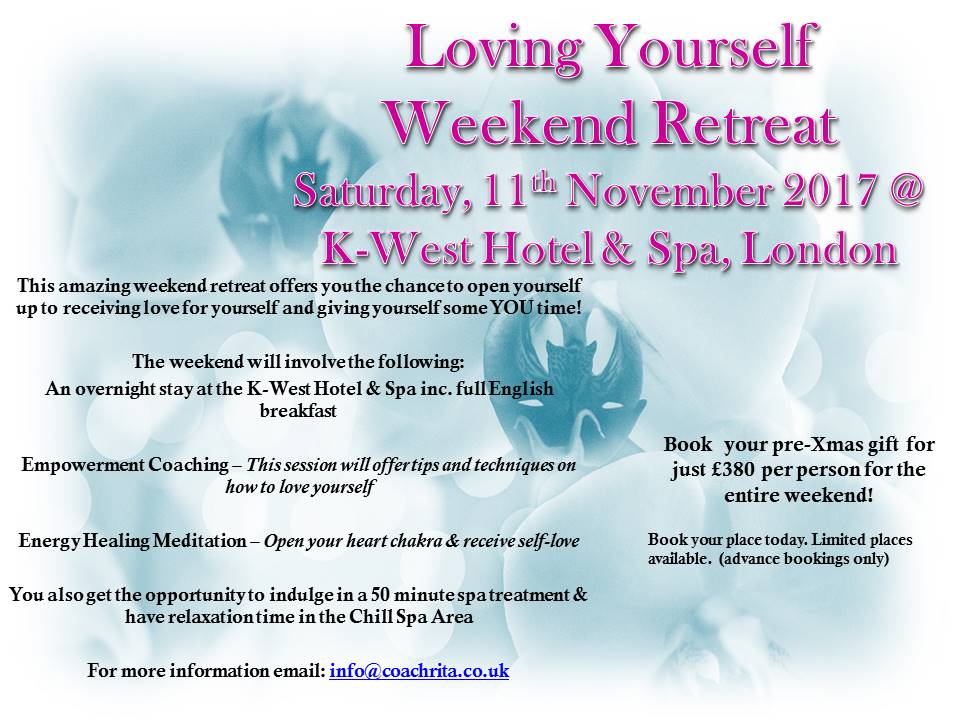 This luxury retreat is perfect before the Christmas rush.
Heal yourself and open yourself up to love.
Enjoy group coaching and learn some tips and techniques that will help you to Love yourself more and those around you.
Indulge in a 50minute pamper treatment and relax in the Chill Spa Area.
A total Zen before Christmas and the start of 2018! Reward yourself - you deserve it!