Join Sunny Jar for their Low Waste Lockdown Series- Green Cleaning.
About this Event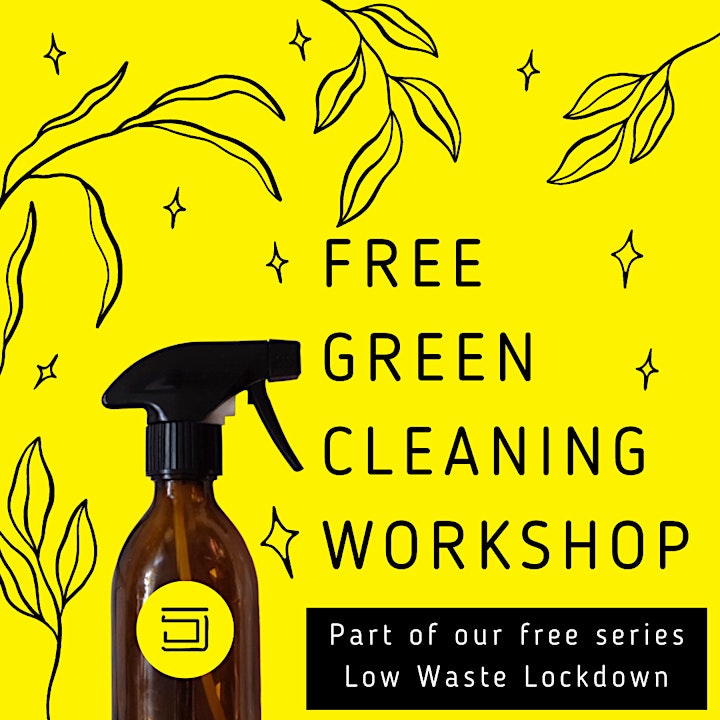 Low Waste Lockdown Special!
Join the Sunny Jar Team for an initiation on how to make your own natural cleaning products
Are you conscious about what's in your cleaning and laundry products and how it may affect your health and the environment?
In this relaxed and informal workshop, you will discover the many household uses of bicarbonate of soda, citric acid and white vinegar. Our experienced facilitator will guide you step-by-step through 3 easy recipes and share all her tips on green cleaning.
Making your own cleaning products will save you money, reduce packaging waste and is less harmful for your health and the environment.
If you'd like to follow along and make with us, we'll be using our Bedrock Basics DIY kit, available to purchase from our website, which comes with all the ingredients needed for this workshop , a glass spray bottle as well as the e-booklet with all the recipes and tips to start you on your low waste green cleaning journey. Our Full Sweep Natural Cleaning DIY kit also has the ingredients you'll need, plus extra recipes and ingredients to clean your entire home.