A Photographic workshop of the old ships and wrecks of Lower Halstow
About this event
Lower Halstow sits on the Medway Estuary close to Sittingbourne in Kent.​
It was once home to pottery makers and many pieces of old broken pottery can still be collected along the shoreline today.
The boats, wrecks and little jetty create some fantastic photographic opportunities.
This workshop is suitable for photographers of all abilities from beginners to advanced with both DSLR and smartphone cameras.
A great opportunity to get out and meet like minded people. Advice will be given on composition and camera settings, along with how to use the weather conditions of the day to your advantage.
We will start the workshop by taking a slow walk from Lapwing Drive towards the shore line stopping to photograph all the old boats and ship wrecks. The workshop will finish by the unique little jetty. A great opportunity to look at composition and depth of field.
If the tide is in there will be an opportunity to do a bit of wildlife photography as well.
Workshop classes will be kept to a maximum of 10 participants. To get the best use of the Workshop you should know how to change the basic settings on your camera. This includes, ISO, Shutter Speed and Aperture. You don't need to know in advance what to set them to in order to get an accurate exposure. I would suggest booking a 1 to 1 prior to this workshop if you are not sure how to change these. All camera menu's vary and it can take me a while to work out how these settings are selected on different models.
Public transport - Not easily accessible via public transport. I can give you a lift from Strood station in my car. Number of passengers will be limited to 4 so please check with me before booking.
​This workshop runs in all weather conditions unless there is a threat to life. If this happens then an alternative date or a refund will be offered.
All participants must be over the age of 18.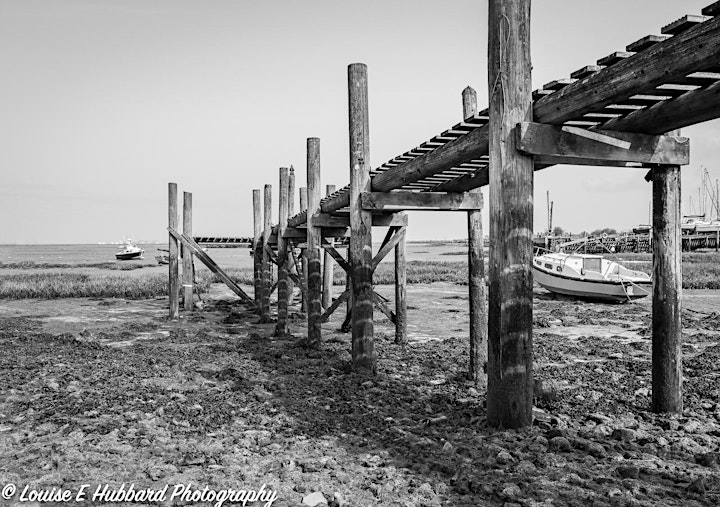 Organiser of Lower Halstow - Landscape Photography Workshop - 1st June