Description
Are you a sports and massage therapists or physiotherapist student or graduate? Are you interested in increasing or refreshing your knowledge about the application of tape on the lower limb? If you answered yes to any of the above questions Massage.physio.co.uk may have the course for you.
Massage.physio.co.uk are providing a valuable massage workshop aimed to increase our knowledge and understanding of the theoretical and practical skills for the application of tape on the lower limb.
The application of tape on the lower limb is extremely popular, especially among athletes. The application of tape can help manage a range of sports injuries such as Achilles tendinitis, plantar fasciitis, patellofemoral pain and muscular strains. Therapists are increasingly using tape to provide their patient with a treatment that can continue to provide structural and biomechanical feedback until their next appointment.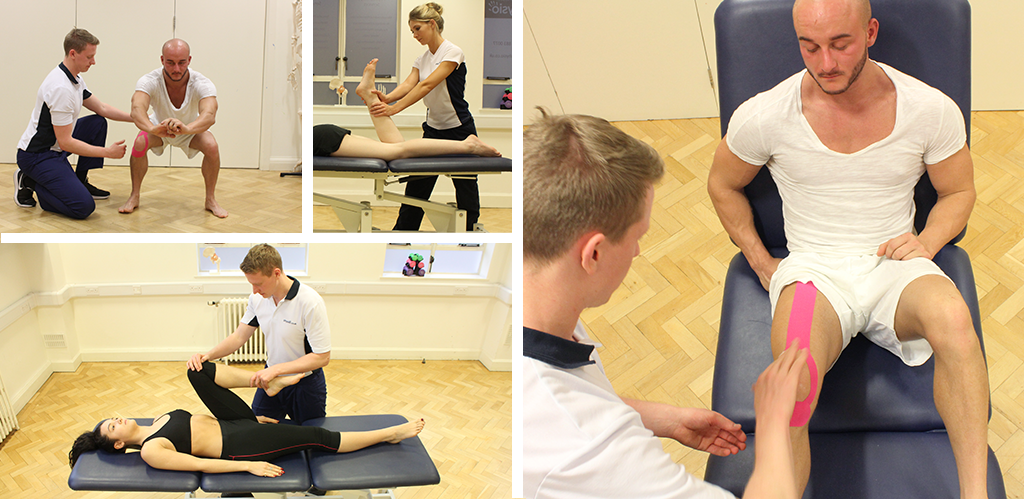 There are many different types of tape that can be used which all provide a variety of benefits. The structure of tape range from the inelastic zinc oxide to elasticated kinesiology tape which when applied in a specific way can aid in symptom relief, muscular performance and alignment.
This massage workshop will begin with an in-depth lecture surrounding the theory, background and application techniques of taping the lower limb. The workshop will also entail a practical element where you can practice the application of tape on the lower limb for a variety of conditions and injuries. Our experienced massage and sports therapists can offer valuable information regarding case studies and examples of their own successful taping treatments.
The itinerary for the day is as follows:
10.00 - 10.30 - Induction / Arrival
10.30 – 12.00: Theory and Practical Workshops: Lower Limb Taping Techniques
12.00 - 12.30 – Lunch
12.30 - 14.00 – Practical & Case Studies: Lower Limb Taping Techniques
14.00 – 15.00 - Case Studies, Evidence and Recent research
Please note this workshop is CPD only and therefore will not achieve a qualification to practice following your attendance. You should always check your scope to practice and insurance when learning new skills.
The course will be held at our St John Street clinic on 20th October. It will start at 10 am and finish at 3 pm. Lunch will be provided.
All tickets purchased for this course will be non-refundable