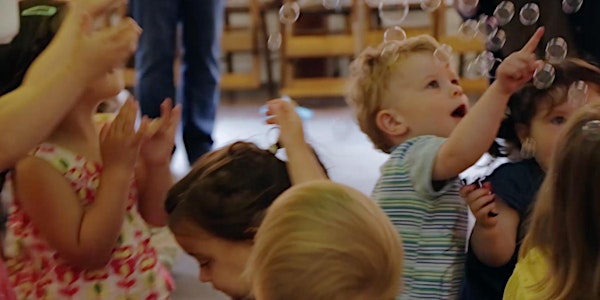 LP Dancing Tots Dance Classes (Weekly on Friday mornings)
Location
Rising Sun Countryside Centre (Exhibition Room opposite the Cafe)
Whitley Road (via the access road beside Asda Benton to the Countryside Centre)
Benton
Newcastle Upon Tyne
NE12 9SS
United Kingdom
Description
LP Dancing Tots Community Dance Classes for Children
Fridays 10.15am to 11am (weekly including some school holidays, siblings come too!)
Fun, creative and educational dance classes at Rising Sun Countryside Centre, Whitley Road, Benton NE12 9SS (Classes are held in the Exhibition Room, opposite the Cafe in the Countryside Centre main building)
Class Fees
Block of 11 Weeks (12 January to 23 March) Book the whole block here
Book onto the full Block of 11 Classes for only £4.50 per week. £49.50 for the full block - pay at the class or pay online - an online booking fee applies)
Paying Weekly: Online Payment or Drop in and pay Cash Weekly bookings here £4.70 per class.
Drop In : £5 cash on the day

Siblings are welcome to attend @ £3.00 per class. Please pay for siblings on the day you attend at the class (cash only) Older siblings are also welcome during school holiday classes.
Special Class Themes for the New Year include the following:
12 January - A Jungle Adventure
19 January - The Circus
16th February - Chinese New Year (Half Term - School age siblings welcome!)
23rd February - Chinese New Year
2nd March - World Book Day
23rd March - Easter
Ages
Suitable for toddlers who can walk with support through to children who are 4 years of age. Older siblings are welcome during school holiday classes at the sibling rate (see rates below).
Class Information :
Children are encouraged to move creatively and spontaneously using different cross-curricular themes and props such as ribbons, scarves and pom poms to aid
 as inspiration and help guide their movements. Children also learn basic dance steps and actions that accompany traditional nursery rhymes, popular children's songs, cultural dances and Brain Dances.
The programme has been specifically designed to support the seven areas of learning and development in the Early Years Foundation Stage (EYFS). Each session focuses on developing the child's gross motor skills, co-ordination, creativity, and physical fitness as well as improving listening and communication skills.
The sessions are delivered by Eve Gow, a member of the LP Dance in Education team.
For more information on the classes email laura.prince@lpdanceineducation.com
FAQs
What if I miss a week?
If you miss one week due to sickness, LP Dance will offer you up to one free session on a future course block.
How do I book?
Simply select and pay for either the Block (blocks are only available for stated weeks) or pay for a drop in ticket - you must bring your ticket with you to the class. Or just drop in at the class and pay cash.
If you have any problem with booking please email laura.prince@lpdanceineducation.com
Facilities
There is free ample parking in the Rising Sun Countryside Centre car park (just outside the Centre Gates). There is a Cafe with a Sun Terrace overlooking Swallow Pond. There is a sandpit with smaller children's play equipment and an adventure play area, a water feature which children can paddle in (subject to the weather) and a wildlife garden to explore. All play areas are free and open to the public, for you to enjoy before or after your class. The Cafe is open 9am to 2.30pm on weekdays (until February half term) and 3.30pm thereafter.
Class Video
Watch a video of an LP Dancing Tots class here
Birthday Parties: LP Dance offers dance themed birthday parties such as princess and pirates, the Gruffalo and more at the Rising Sun Countryside Centre. For a Party Pack with information on party rooms and entertainment options email risingsun@northtyneside.gov.uk. There is a special offer of £10 off party entertainment until Easter 2018, parties are only £70 to book with LP Dance plus £45 for the party room at Rising Sun Countryside Centre.