LPU Scoping Consultation - Green Infrastructure Webinar-Evening
To hear, discuss and participate in this scoping consultation. In this Webinar we introduce the topic of Green Infrastructure.
About this event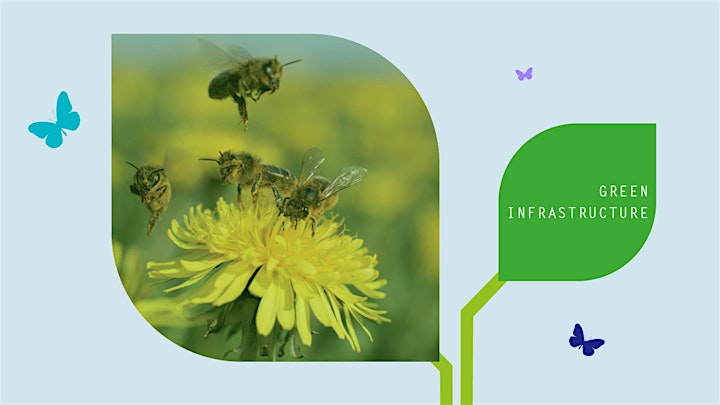 The Local Plan Update (LPU) titled 'Your Neighbourhood, Your City, Your Planet' is available for consultation.
A series of webinars will take place to discuss each proposed topic area, how planning policies could change in the future to take account of the climate emergency and enable the council to achieve its ambitious vision.
The Green Infrastructure Webinar will cover the following policy areas:
Strategic green infrastructure
Trees
Green space
Biodiversity
Nature conservation
Local food production
The draft plan is based around five topic areas:
Carbon reduction - changing the way buildings are built, and how we generate renewable energy.
Flood risk - making our communities resilient to the impact of flooding, one of the most direct impacts of climate change that Leeds faces.
Green infrastructure - making the most of our green spaces and natural environment, to help improve the health and well-being of our citizens.
Place-making – guiding new development to places that offer the best opportunities for active travel and public transport, health & well-being and making the best use of communities' assets to create '20-minute neighbourhoods' where people want to live, work and play.
Sustainable infrastructure – integrating low emissions transport and improved digital connectivity, helping reduce journeys by car.
Further webinars are planned for each topic area, please refer to www.leeds.gov.uk/lpu
Privacy Notice below:
Please note that this event will be recorded and will be uploaded publicly on Youtube for the benefit of others. Your camera and microphone will, as such, be turned off/muted by default and any personal data provided will only be held with your explicit consent and will not be used for any other purpose.
A list of attendees will be created however this will only be used to share information following the session, promote the consultation and will then be deleted.
Leeds City Council are the Data Controller of this information and the Council will utilise both Zoom and Youtube as data processors to administer the recording and publication of this event. The Council's corporate privacy notice, which includes details of the authority's Data Protection Officer and your Information Rights is available at: https://www.leeds.gov.uk/privacy-statement/privacy-notice. The data will be held until the Adoption of the Plan, after which it will be deleted.
You can request that we delete your data at any time by emailing: lpu@leeds.gov.uk
By accepting this webinar invitation, you are giving consent for any personal information to be used as described in the privacy notice.
Organiser of LPU Scoping Consultation - Green Infrastructure Webinar-Evening
The City Council has published, for comment, an early scoping document for the Leeds Local Plan Update (LPU). The Leeds Local Plan sets out the authority's approach to planning policy and new development across the district over the next decade and beyond. This will be an 8 week public consultation period starting on Monday 19 July and finishing on Monday 13th September