Description
Come join us for our biggest event of the year! The LSBU Occupational Therapy Society will be hosting our 5th annual conference on 22 May 2019 from 9:00am - 5:30pm at the LSBU Southwark Campus. It will be an exciting day filled with workshops, debates and seminars from students and professionals alike. This year our theme is following the RCOT strategic intentions of "Define, Empower, Enable and Secure the Future."
PLEASE CLICK HERE TO ACCESS CONFERENCE SCHEDULE AND PRESENTER INFORMATION
CONFERENCE SCHEDULE
8:30-9:00 Registration
9:00-10:00 Welcome & presentation by Helen Van Ristell on the RCOT Strategic Intentions
10:15-11:15 Stella Lawrence and Miles Rinaldi on recovery co-production and Recovery Colleges ; Debbie Levy on RCOT specialist sections and CYPF
11:30-12:30 Dr. Paul Sugarhood and Iain Stringer – debate on social prescribing ; Emma Fleming and Pip Mansergh on role emerging placements
13:15-14:15 Maureen Shiells and Sofia Lypiridou on degree-level apprenticeships ; Andrew Bates on HIV and occupational therapy ; Almudena Fernandez-Alonso – workshop on the Career Development Framework
14:30-15:30 Fiona O'Driscoll on working holistically: providing support to clients with disabilities in any setting ; Carla Honor and Sally French – workshop on IPEL and GLOW interventions within mental health
15:45-17:30 Keynote Presentation by Jennifer Creek
Please feel free to join us for post-conference socialising at the Student Union Venue Bar located on the first floor of the Student Union building.
Hope to see you all there!
---
Tickets include all-day access to the conference, unlimited tea/coffee and biscuits & lunch. Tickets are £10 for LSBU occupational therapy society members, £18 for LSBU students who are not OT society members and LSBU staff, and £22 for all others.
We will be donating 25% of the ticket procedings to Brainwave to sponsor a therapist.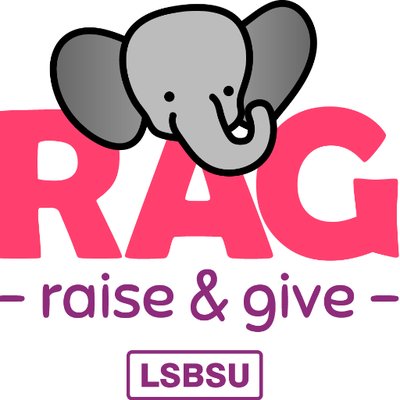 ---
If you have DDS or disability needs then please list them when prompted on the ticket order form and we will do our best to meet your needs. We aim to be as inclusive and accessible as possible.
Integrity. Positivity. Inclusivity. Student focused. Empowering.
To join the LSBU OT Society, please visit the following page: https://www.lsbsu.org/organisation/LSBUOTSociety
For any questions, please e-mail us at occuapationaltherapysoc@lsbsu.org and we will answer your query as soon as possible.