LSE Natural Resources Event in London. 4 CEO's, 6 pm Tuesday - 15 May 2018
Description
As part of our 2018 Investor Relations programme, London South East are holding a Natural Resources evening at Brewers Hall in London, and webcasting it live.
To give you a taster, Amanda van Dyke, leading Gold Fund Manager at TC South River (formerly Peterhouse Asset Management), will be presenting. Amanda is happy to tailor her presentation around any gold queries which you might have. Just let us know what you might like her to talk about.
Our host for the evening is Nigel Cassidy, an experienced financial journalist and formerly of BBC TV and Share Radio, and he will ensure that your questions get to the CEO's on the night.
We will be joined by AIM-listed company MD's Dr Kerim Sener, MD of Ariana Resources, Robin Young CEO of Amur Minerals, and John Peters, MD of Strategic Minerals who fit our Natural Resources focus – and who might well fit your portfolio.
You'll be able to hear Amanda and the CEO's speak and you will have the chance to ask them questions and to provide feedback to the chat boards live. There will be an opportunity to network with Amanda, Kerim, Robin and John, as well as fellow private investors over free canapes and drinks, after the presentations.
For those chat board investors not able to make it to London on the night, you will see a series of Natural Resources presentations brought to you on video, live and direct from Brewers Hall as they happen – and available on the London South East website and company websites within 24 hours later.
---


Speaker Line Up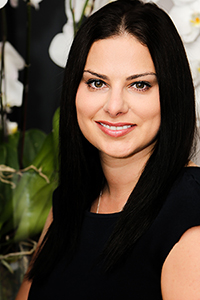 Amanda van Dyke, Gold Fund Manager and CEO, South River
Amanda van Dyke is CEO of the South River group of companies and a senior investment manager. She has been previously with the mining teams of GMP, Pareto, and Dundee Securities, as an analyst and mining specialist sales person. She is also a former Chairman of Women in Mining UK, and a member of the advisory board of Mines and Money London. She has authored numerous research reports as well as articles on the mining sector. She is a professional gemmologist, and holds an MBA and MA in International Economics, from SDA Bocconi and China Europe International Business School.
---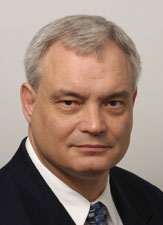 Robin Young, CEO, Amur Minerals
Mr. Young is a geological engineer who has worked extensively in the CIS since 1991. He has 39 years of experience in the mineral resources industry overall, which has included large scale projects in remote areas as well as significant work with junior mining companies. He has held positions of increasing responsibility within the exploration, development and production sectors including operations design and construction.
Since 1980, he has been involved in the international sector and has been the Chief Executive Officer of two geological and mining consultancy companies. He has been CEO of Amur Minerals Corporation since October 2004. Mr. Young is a licensed Professional Geologist and holds a Bachelor of Science degree in Geological Engineering.
---

Mr John Peters, Managing Director, Strategic Minerals
John Peters FCPA, FFINSIA, is a CEO with over 30 years' corporate finance experience at senior levels whose expertise crosses a number of industries including natural resources. John has held a number of positions in publicly listed companies on the AIM and ASX stock markets and was previously the CEO of Ebony Iron Pty Ltd. He is experienced in acquisition strategies, mining project evaluation, commercial arrangements, statutory and management reporting and compliance and governance obligations of public companies.
---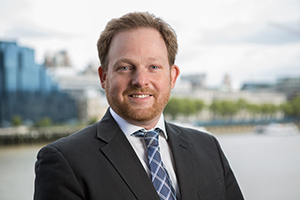 Dr Kerim Sener, Managing Director, Ariana Resources
Kerim received a first-class BSc (Hons) degree in Geology from Southampton University in 1997 and an MSc in Mineral Exploration from Imperial College in 1998. Following this, he worked for Lonmin in gold exploration and mining in Zimbabwe. Kerim then completed a PhD in gold metallogenesis at the University of Western Australia in 2004, following which he worked on a variety of projects in Western Australia and the Northern Territory. It was during the latter stages of his PhD that he helped establish Ariana Resources in Turkey.
---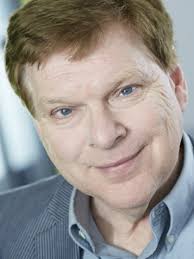 Nigel Cassidy, Host
Nigel Cassidy is a highly experienced financial host, writer and broadcaster - perhaps best known for his years presenting the market news on BBC Radio 4's iconic Today programme - and for the time he spent on the road as a roving TV business correspondent for BBC World News. He also hosted Share Radio's breakfast show and now creates business podcasts and content for a range of clients keen to communicate clear messages about their commercial achievements.