About this Event
LSFAccelerate... Two days of full immersion
...what makes screenplays work, stories connect, audiences watch, producers option, and writers write...
To bridge the gap between LondonSWF2018 and LondonSWF2020, we are running what we have referred to as LondonSWF 9.5. It will be a smaller festival with only 370 passes, set in our familiar home of Tuke Hall at Regents University.
I can now reveal this exciting event is called LSFAccelerate, and you can think of it as like TED but for screenwriters.
Great speakers, illuminating seminars, deep dive industry insight... and we know you want it too... PitchFest 2019!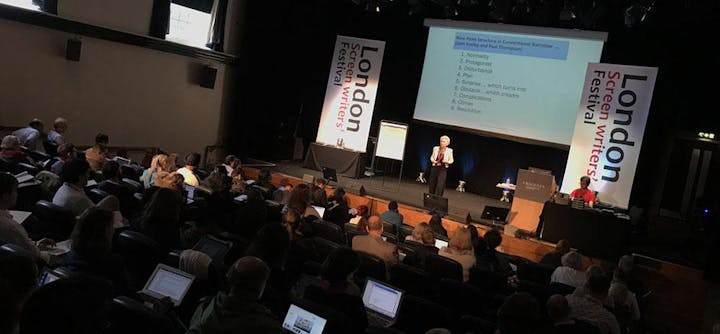 On November 2nd and 3rd, around 30 great minds from the world of screenwriting, film and TV will congregate onstage at Regents University.
They will deliver creative light bulb moments, rocket fuel for the soul, deep insight into craft, and of course, powerful connection for everyone present, be you a new screenwriter or a seasoned producer.
The event is designed to inspire, elevate and… ACCELERATE your writing and career, keeping that momentum up.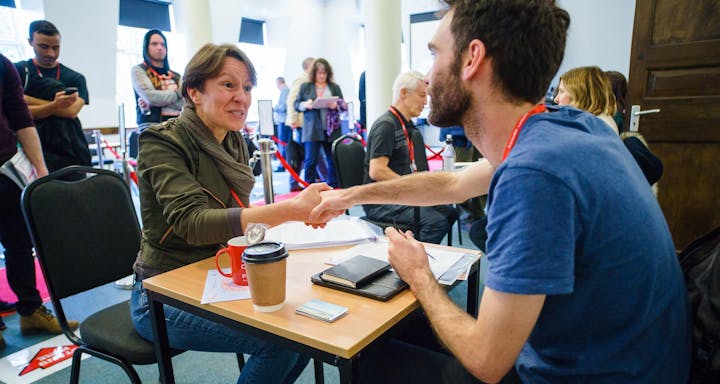 Pitchfest 2019
This is your chance to get your project in front of the poeple who can make it happen...
If you pitch is good enough, your writing strong enough, and the project clearly has a reason to get produced.
On Friday the 1st of November, the day before the main event, we will run Pitchfest 2019, for everyone who attends LSFAccelerate. The PitchFest will run on both the Friday AND Saturday the 2nd, but NOT the 3rd.
If you have been to LondonSWF and pitched there, it's going to be exactly the same process where you book your slot one week before the event.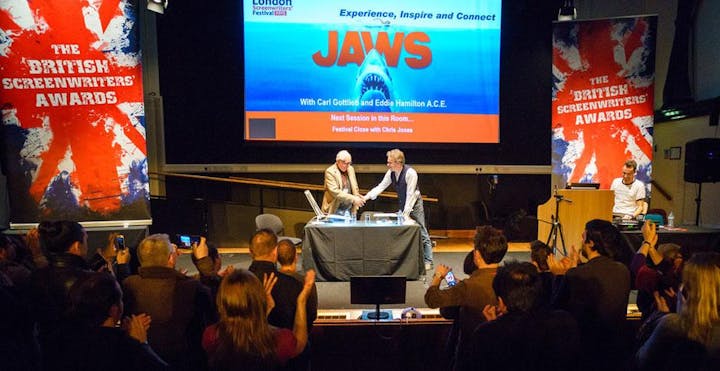 LSFAccelerate... Two days of full immersion...
...into WHY we choose this artform, how best to enjoy the journey and how most effectively to create and maintain a career...
Our speakers will be going live over the coming weeks as the schedule starts to populate.
We are also planning a special Script To Screen - Saturday Night at the Movies - along with networking in the bar. In the past at the festiuval we hoisted screenings of 'Jaws', 'Fight Club' and 'Die Hard', all with the screenwriter present. They are truly unforgettable experiences. More on the site at https://www.lsfaccelerate.com/