LS:N Global Trend Briefing AW2013
Location
Shoreditch Town Hall
380 Old Street
London
EC1V 9LT
United Kingdom
Description
Attendees include: Adidas, Aesop, American Express, BAA, Bacardi, Boots, Coley Porter Bell, Discovery, Estee Lauder, Gap, Getty Images, GQ, Harvey Nichols, Hawkins Brown, HMKM, Ikea, Jigsaw, John Lewis, Linney Group, McArthurGlen, Mindshare, Net-A-Porter, New Balance, News International, Pernod Ricard, Philips, Publicis, Samsung, Selfridges, Seven Productions, Soundcloud, The Sunday Times, Swarovski, Ted Baker, Telefonica Digital, The White Company, Tilda, TonyG, Trendstop, Turner Duckworth, Unilever, VCCP, Westfield, WWF
Click here to watch highlights from our Spring/Summer 2013 Trend Briefing, Strange Days.
Trend Briefing Autumn Winter 2013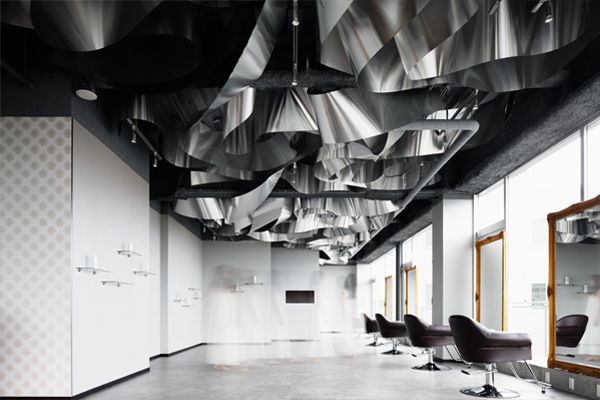 'XX V XY. This briefing begins as a battle – of the sexes and ideas. About new ways of thinking about men and women, and how to market, sell and retail to them. But it ends with a new social order and paradigm – where both genders are empowered and are defining new ways to work, play, shop and think. They are reshaping what it means to be male and female in the second decade of the 21st century.'
Martin Raymond, co-founder, The Future Laboratory
'It's a battle of two halves. Or is it a whole new way of looking at men and women globally? In a series of rings, rooms and immersive events we allow you to experience the battle first hand. She Porn versus Sepia Sex. No-Mos versus Plate-Spinner Dads. Femthletes versus Ladiators. Fempreneurs versus Adultlescents. Sensory Splurges versus No Bollocks Boutiques. Each round takes you deeper into the action, and closer to the truth.'
Lucie Greene, editor, LS:N Global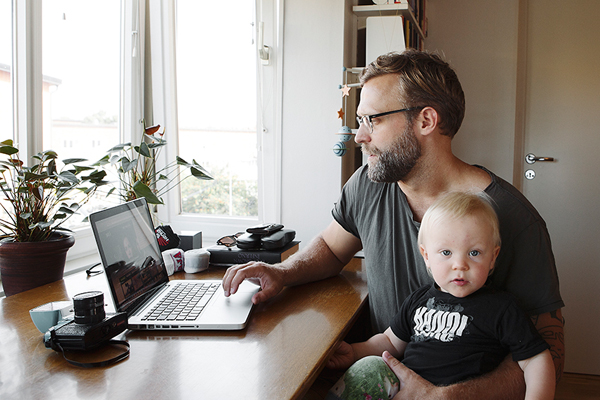 AGENDA
In this Trend Briefing you will pick your side, and your vote for XX or XY will change the order of the day.
: 12:00pm–1:00pm – Registration and Lunch
Your team awaits you. As does a light lunch prepared for you by Young Turks at the Clove Club.
: 1:00pm–1:15pm – The Rules of Play
A 15-minute, no-holds-barred presentation in which Red and Blue teams learn how to conduct themselves in our XX v XY face-off
1:15pm–2:00pm – XX v XY 1
The first presentation, and the first round of battle.
2:00pm–2:30pm – XX v XY Consumer Tribes 1
2:30pm–3:30pm – The Battle Breaks 

For tea, coffee and sweet delights by Young Turks at the Clove Club
3:30pm–4:30pm – XX v XY 2
Refreshed, rejuvenated and reunified, join us to hear the other side of the fight.
4:30pm–5:00pm – XX v XY Consumer Tribes 2
5:00pm–5:15pm – The New Rules of Engagement Revealed
Here we identify the toolkits needed to face the challenges and opportunities ahead.
5.00pm–7.00pm – Drinks reception
Come and celebrate the spoils of battle with The Future Laboratory team.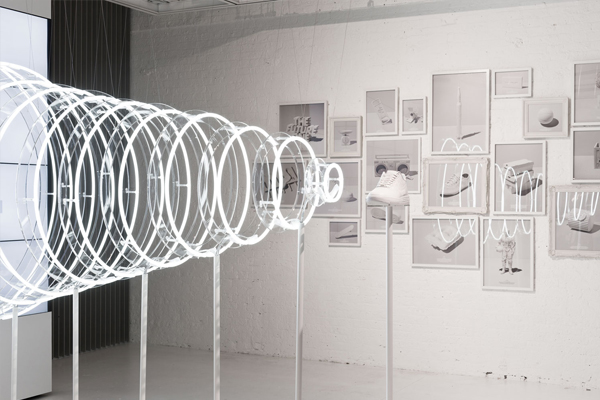 THE SIDES
XY: Re-Con Man
From Plate-Spinner Dads, to Lean-Out Corporate Man, men's roles have never looked so optimistic, lateral and lively.
Never have people been less sure of what it is that makes a man. The ability to be a breadwinner has vanished with the economic squeeze, and early 21st-century machismo in the boardroom is being supplanted by women, who in the words of Facebook COO Sheryl Sandberg, are 'leaning in' at work.
Against these changes, men in their mid-20s and early 30s are undergoing a revolution in their personal and professional lives that has far-reaching consequences for brands, agencies and retailers attempting to address the conundrum that is Re-Con Man.
: Commitment Pros
Re-con Men aren't content skipping from bed to bed, this new generation prefers settled relationships.
: Plate-Spinner Dad 
Raised by shoulder pad-clad working women, Millennial men have been inspired to take on the same 'have it all, do it all' attitude as their mothers.
: VIPeers
Forget celebrities, this generation looks to influential just-like-me peers.
: Save Our Boozers
Men are returning to the purity and simplicity of the pubs they grew up with.
: New Porn Rising
 How porn, in response to the torrent of internet sexual imagery, is being redefined, resensitised and reimagined.
: Ladiators
Men are embracing athleticism and a new physicality, achieved through back-to-basics fitness and by co-opting yoga and Pilates.
: Re-Valourised Sport
Men are pushing back on the hyper commercialisation of sport, embracing sporting clubs, heroes and collectibles as they used to be.
: Re-Con Junk
The Re-Con man may be healthy 80% of the time, but this is leading him to fetishise pumped-up, high-fat junk food.
Male Consumer Tribes Rising
In the wake of the many shifts we are witnessing in male and female behaviors globally, new tribes are changing the way we market, retail, and speak to 20- and 30-something consumers.
Get ready then to step inside the bars, stores, bedrooms, dens, refrigerators, closets and shopping mindsets of the Multi-Tasking Dads, Gladiator Guys, Commitment Pros and other groups.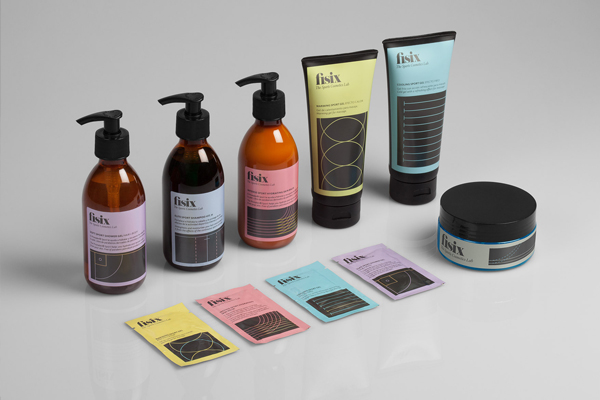 XX: Athena Woman
From upwardly mobile Greeks (like Arianna Huffington) to mobile geeks, women are rewriting the rules of culture, commerce and corporate know-how.
She's educated. Affluent. Confident. Optimistic. She will rise to the top of her company, or start her own. She embraces community – on and offline. With her busy lifestyle, she's looking for services that boost her fitness and wellbeing. She wants property and luxury goods. She won't be patronised. She is the Athena. And this is the female decade.
A decade in which women are filling the world's universities, starting businesses and taking up positions of power. There are more female business owners, female CEOs, and breadwinners than ever before, making them a standalone target for new businesses and services that are keen to tap into the female pound, dollar and euro.
: Fempreneurs
Athena entrepreneurs, forging their own careers by inventing new businesses.
: No-Mos (Non-Mothers)
A new generation of women is thinking child-free for a prosperous future.
: Re-Enlightenment Beauty
The new wave of beauty products taking inspiration from science and starscapes.
: Fem-Lit Rising
New feminist titles that are re-writing the rules for 20- and 30- something Millennials
: Sensory Splurge
A multi-sensory experience in beauty, targeting women's heightened sensory sensitivity.
: Femthletes
Fit is the new thin, muscles are the new sexy: find out how women are exercising for their physical and mental wellbeing, to fuel personal advancement.
: Sexy Sweat
With the rise of the Femthlete, sweat – previously regarded as unattractive - is being reclaimed as empowering, sexy, and cool.
LS:N Global Trend Briefing: 16 October 2013, 12.30 pm – 5pm.
Location: To be revealed to ticket holders only.
Tickets: £550 excluding vat (£500 if booked before 16 September)
To download the full programme please click here or for more information email alena@thefuturelaboratory.com or call +44 (0) 20 7870 1991
Join the conversation by following us @LSNglobal #xxvxy