About this Event
The Lucy Cavendish Singers
Director: Katharina Megli
With Paula Muldoon (violin), Ivan Garford (double bass) and Dave Niskin (guitar)
Join the Lucy Cavendish Singers and their elegant band of musicians for a seasonal cabaret of jazzy, sassy, soulful music – the perfect chill on a winter's night! Delicious mulled wine and other drinks available.
The cabaret takes place in Storeys Field Centre, a stunning new performance hall in Eddington, Cambridge University's new development on the edge of Cambridge, accessible from both Madingley Road and Huntingdon Road.
Free parking is available just 5-10 minutes walk away in Madingley Road Park & Ride. Exit through the gate in the far right hand corner of the Park & Ride and walk along Eddington Avenue, following signs to Sainsbury's. Storey's Field Centre is 100 yards past Sainsbury's car park, on the right. Some on street parking is also available near the Centre, free after 5pm.
Lucy Cavendish Singers website
Painting by Lesley Fotherby (www.chrisbeetles.com)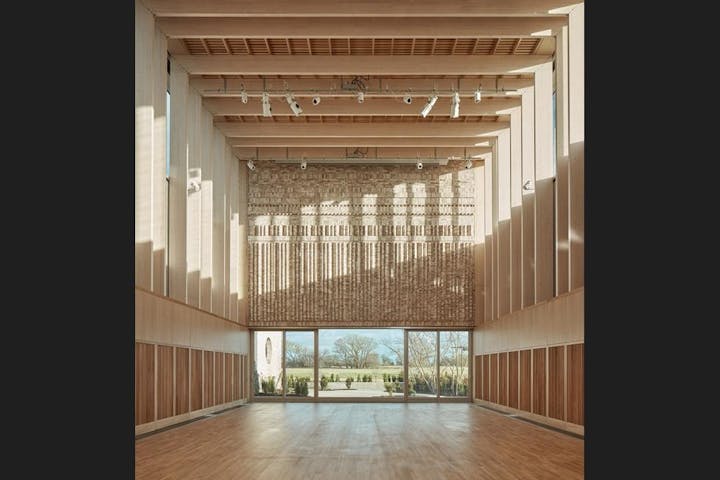 Storey's Field Centre, Eddington