A one hour taster session to introduce you to Ludosport light-saber fencing.
About this event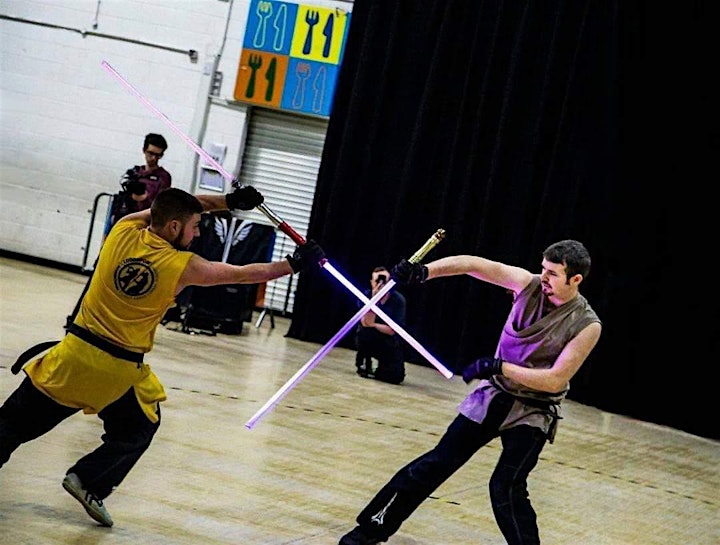 What can I expect?
A 1 hour session that involves a light warm up and then participants learn basic techniques through a series of exercises. At the end of the session participants get to duel with a light-saber.
What do I need?
Participants should wear clothing and footwear that is easy to move in, we recommend sports wear or similar, a water bottle is also recommend.
Who is this for?
Classes are Mixed Gender aged 12 and above.
Covid-19 Guidance
We continue to adhere to the current government guidelines for Covid-19. All light sabers are disinfected before and after each session and hand sanitiser is also provided.