Come celebrate the seasonal harvest festival of Lughnasadh at the Salisbury Centre joining one of this year community offerings!
About this event
Come celebrate the seasonal harvest festival of Lughnasadh at the Salisbury Centre joining one of this year community offerings!
About this event
It's Lughnasadh this weekend! Celebrating the peak of high summer and the beginning of the harvest season. Lughnasadh (pronounced Loo-nuh-suh) is one of the four Celtic Fire Festivals.
Marked between 31st July – 2nd August, this time of the year marks a shift in the seasonal energies, and see the first signs of transformation. The first fruits are ripening, the fields are turning from green to gold, and it is time, too, for us to look at our own ripening harvests.
What has been growing in our lives so far this year that we want to take with us into the winter? It is a time to make the most of the long days and summer energy, to prepare our stores for the darkening nights ahead. It is a time for adventures, for moments of reflection and taking stock, a time for walking the land.
Salisbury Centre Community Offerings!
On the 31st July the Salisbury Centre will be celebrating this turning by hosting a few workshops and classes facilitated by some members of our community.
This year activity will include the following:
*** NEW LAST MINUTE OFFERING *** (from a community member)
13:00 - 14:30 - The healing power of Earthing and Barefoot walking (Front Garden)
Gabo invites you to enjoy a selection of practices from earthing (1), barefoot walking (2), meditation, artistic and musical expression/appreciation and shamanism. Gabo will create an space as safe as possible and lead you on a playful journey to tap into your inner creative and healer parts.
Gabo's is non binary and if you would like to use pronouns to refer to them, please use they/them or alternatively just Gabo. Please let the group know your own choices in the day if this is relevant to you.
Gabo is passionate about wanting to make the workshop safe for all people, despite any  visible or invisible physical or mental health issues people might be experiencing. Hence, at the beginning of the workshop, participants will be encouraged to share their needs around physical and mental health challenges as a way to enable the facilitator to slightly adapt the workshop format if needed so that no one is left behind, feel unsafe and to reduce the likelihood of any triggers.
13:30 - 14:30 pm: Atha Yoga class (Inner harvest theme!) (Indoor - Studio)
Join Hazel, one of the Salisbury Centre Community yoga facilitator, for this gentle yoga class themed around the theme of Lughnasadh and the inner harvest.
Wear comfortable loose clothes and bring a water bottle. Yoga matts will be available in the venue, yet if you can bring your own please take it along
----------------------------------------
15:00 - 18:00 pm : Authentic Relating in Community - Workshop ( Indoor (Studio) With final sharing circle around the fire!)
Join in this exciting workshop, facilitated by Marta Brzosko, to learn more about the practice of Authentic Relating !
When in a social situation, do you ever feel that certain ways of being are more welcome than others? Maybe you withhold or suppress certain parts of yourself for the fear of being judged, ridiculed, or misunderstood?
We all feel it sometimes. We all - occasionally or regularly - pretend to be something we're not to fit in. However, just because we don't show certain aspects of ourselves doesn't mean they're not important. Usually, they hold the answers to many questions we have.
What if you could be in a space where you don't have to pretend anything to be accepted? Where all your feelings and quirks would be invited and honored? This is exactly what this Authentic Relating workshop on Lughnasadh is for.
We're going to create a safe "container" of relational games, where all feelings and parts of yourself are welcome. Think of it as a mindfulness practice, but interactive! You'll be invited to explore new ways of being with others. It can be particularly helpful if, after the pandemic isolation, you find it awkward or challenging to relate to people.
This 3-hour workshop will be facilitated by Marta Brzosko and the fire will be held by Maciek Gendarz. Feel free to hang out with us afterward and tell us if you'd like Authentic Relating to be a regular thing in the Salisbury Centre calendar. We want to make this an ongoing practice for the members of our community.
----------------------------------------
18:30 - 20:00 pm: Musical Fire - Community creativity sharing & music Jam
An opportunity for musicians & any other community member to gather around the fire to play some music, jam together, improvise, share poems and creative projects . Or simply come spend some time around the fire and share your thoughts and intentions for Lughnasadh and this new turn of the seasonal wheel
Book your tickets and invite friends
-----------------------------------
COVID Safety & Bookings
There are limited spaces available, so it is important to book your slot!
We ask you to please read our Safe Access guidelines for attendees if you are coming to the centre in person:
https://www.salisburycentre.org//wp-content/uploads/2020/10/SAFE-ACCESS-Guidelines-for-attendees.pdf
We are unable to provide tea at the moment, so please bring along your own flask of tea and a snack if you would like :)
----------------------------------------
We look forward to sharing a part of this day with you, and may we each celebrate this harvest day with celebration and joy in our hearts!
Donations
This event is part of the Salisbury Centre community programme and is offered free of charge as we want to make sure it is accessible to anyone. Any donations towards the Salisbury Centre are welcomed, as the Centre's ability to generate income to meet its running costs has been challenged by the pandemic. There will be donation bowls on the day and you can also donate online on our donations page using the reference 'Solstice': https://www.salisburycentre.org/donate/
Many thanks for your contributions in advance.
Of course there is the challenge of Scottish weather, so please COME DRESSED FOR THAT! If the weather forecast is especially bad we will also consider moving some sessions indoor (in line with current Scottish Gov regulations).
Accessibility & Kids
The event will take place in the Salisbury Centre garden, which is two steps down from the main building. We do now have a disabled toilet!
Accompanied children are very welcome to join in with any of the activities, according to the suggested age guidelines for each session.
Please get in touch via events@salisburycentre.org if you have any questions about the event.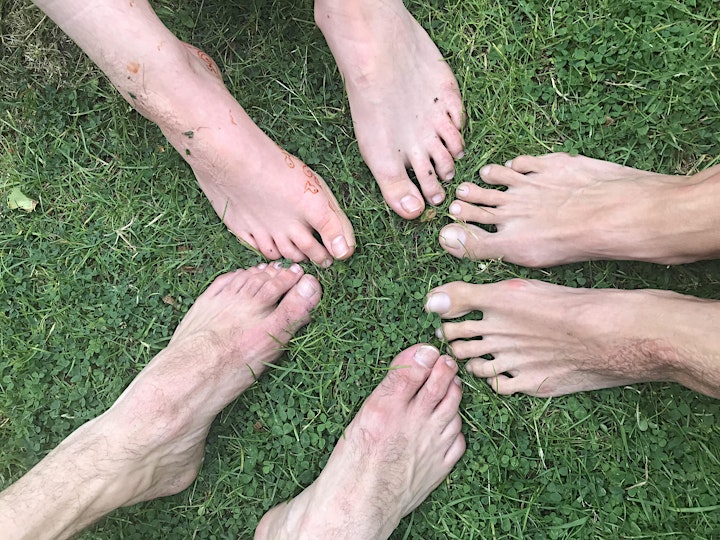 Organiser of Lughnasadh Celebration @ the Salisbury Centre