It's Worth Talking About FC vs Luke Slater Minds United charity mental health memorial match in memory of Luke Slater.
About this event
In memory of Luke Slater #ItsWorthTalkingAboutFC will be playing a team of Lukes friends and family in a fundraising event to remember him and raise funds for #itsworthtalkingabout and to support mental health locally.
We have several celebrities playing from soaps such as Emmerdale and Hollyoaks so please come out and support us.
Admission is £3 which includes a special match day memorial programme.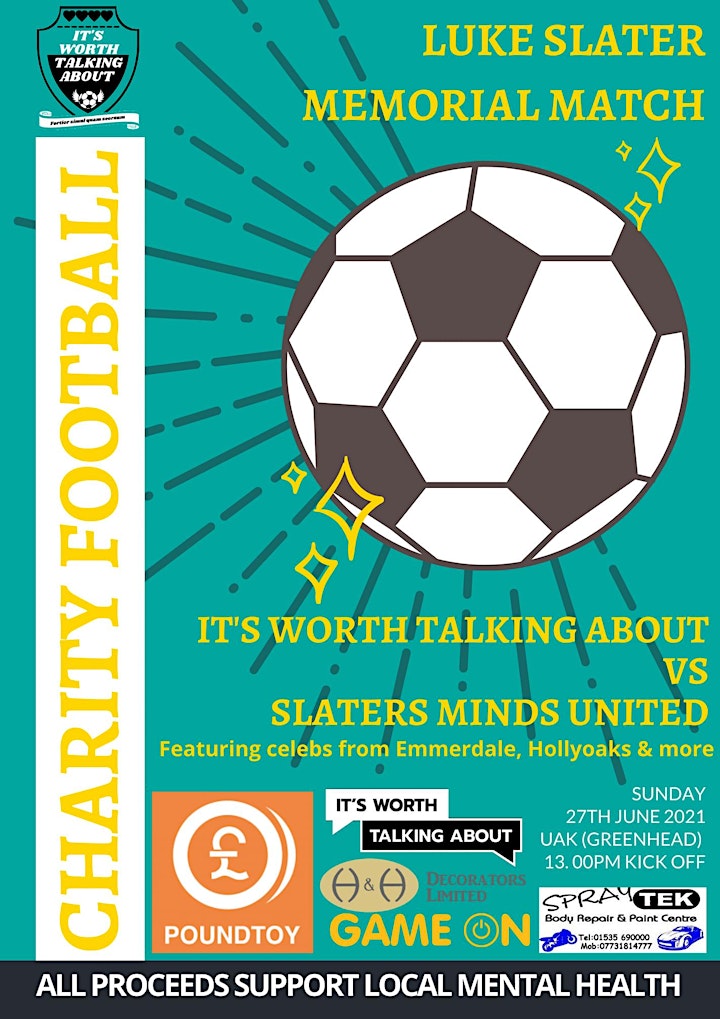 Organiser of Luke Slater Memorial Football Match #ItsWorthTalkingAboutFC