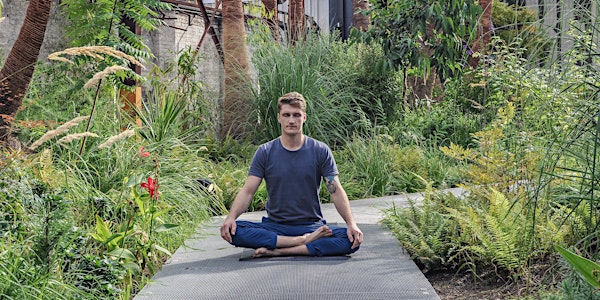 lululemon presents a Digital Detox Meditation for Empty Day with Artur Paul...
Description
Join us on Saturday October 12, 2019 for an activity in support of social media silence on global

Empty Day. For one hour we will be leaving our phones behind and making a conscious choice to unplug, reconnect and venture outdoors for a nature-based meditation with Breathwork coach Artur Paulins (@arturpaulins).
This mindful practice will teach all of us to observe our internal dialogue as it reacts to our external environment. Together we will watch as the two play off of each other. By becoming hyper aware of how our outer surroundings affect our inner wellbeing, we will not only become present and feel empowered but also be in community with one another. So ditch your phone and join us for a moment of connection through disconnection.
Originally fixated on optimising his mental performance for martial arts competitions, Artur charged into the world of wellness with skepticism and a no-nonsense approach to wellbeing. It was after discovering a noticeable improvement in his anxiety, ability to focus and be present in challenging situations, he began making a daily commitment to breathwork practice.

Artur is now a notable movement & strength coach, yoga instructor, and is uniquely equipped in the realm of breath-work, having been one of the first Wim Hof instructors (though his repertoire now includes a wealth of accredited/reputable approaches to breath).

We look forward to your participation with us in this global initiative :)
Organizer of lululemon presents a Digital Detox Meditation for Empty Day with Artur Paulins