Eleanor McEvoy & special guest Caitlin Nash
About this event
Lūmināre proudly presents:
& Special Guest Caitlin Nash
Doors - 19:00 // Price - £20.00 +bf
•••••••••••••••••••••••••••
Irish Chanteuse Eleanor McEvoy, who is best known for her songs 'Sophie' and 'Only A Woman's Heart', which She composed and was the title track of A Woman's Heart, the best-selling Irish album in Irish history has just announced a brand new single titled 'Almost Beautiful.
The singer's critically acclaimed work spans 15 albums and appearances on numerous compilations with performers such as Emmylou Harris, Mary Black, Phil Coulter, Mary Coughlan, Bella Hardy, Eliza Carthy and Derek Ryan making cover versions of her songs.
Eleanor's music also features in TV and film soundtracks including "Six Feet Under", "Clueless" and the Pearce Brosnan film "The Nephew."
Now based in Wexford, Dublin-born McEvoy's career originally started as a session musician, which included a long stint with The Irish National Symphony Orchestra and with The Mary Black Band McEvoy decided to develop her own career, and quickly had the title track on The Woman's Heart compilation and a U.S. record deal with Geffen Records.
McEvoy was soon touring the world to promote her eponymous debut album for Geffen, which went on to sell 250,000 copies. At the same time, 'A Woman's Heart' entered the Irish charts, selling over 750,000 copies – and remains one of Ireland's biggest selling albums of all-time. These successes established McEvoy as one of Ireland's biggest stars, launching a career that has since seen her release twelve studio albums and tour the world.
Described by BBC Radio 2 as "one of the few artists who can do no wrong whatsoever", Eleanor wrote "Almost Beautiful" with Dave Rotheray the acclaimed guitarist and songwriter from the massively successful UK band 'The Beautiful South'.
It documents a loved-one slipping into mental illness to heartbreaking effect. Rotheray has previously spoken about the difficulty of writing about such a challenging issue….."we went for a drink after this one"
is an Irish singer-songwriter.
Special Guest: Caitlin Nash
Caitlin Nash is a 23 year old indie rock/pop singer songwriter from Derry.
Beginning performing at 15, Caitlin has played all over Northern Ireland and England both solo and as the front woman for several bands. From the Stendhall festival , to the Cavern Club in Liverpool, Taking inspiration from the likes of Mazzy Star, Bob Dylan and brian Wilson.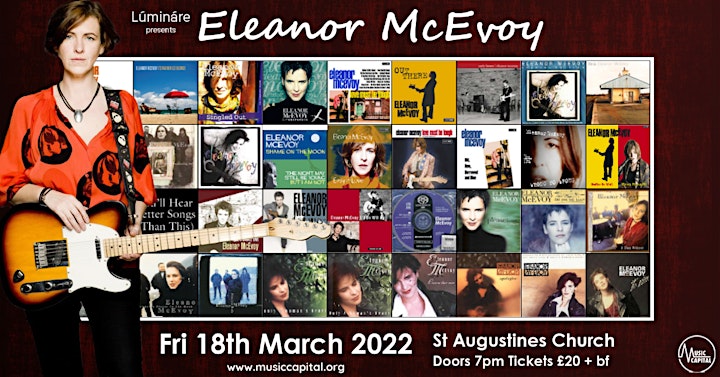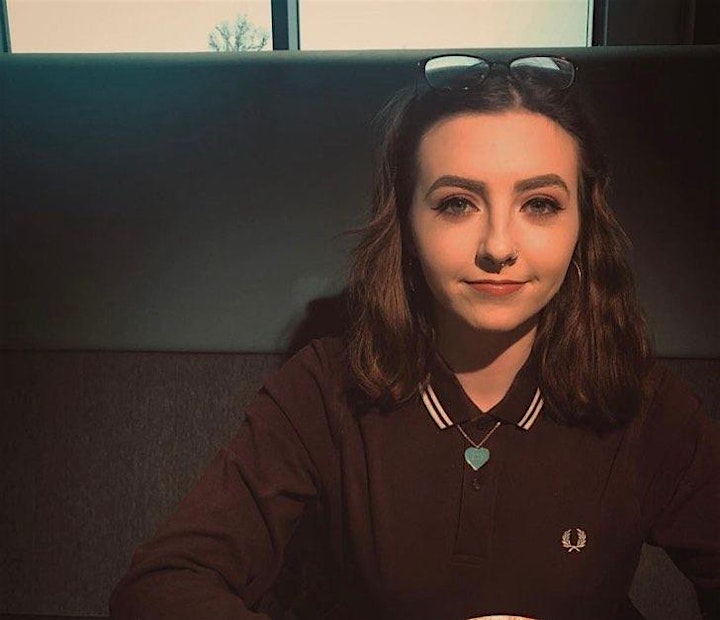 Organiser of Lūmināre Presents: Eleanor McEvoy
Showcasing the beauty that is the maiden city through song and the bringing together of artists and musicians from all across the Island of Ireland and further afield to perform in some of Derry's most iconic venues and locations.
We want to tell stories of what music is capable of, what extraordinary power it has and why it is simply the greatest thing in the world.
​