Enterprise Nation is hosting a daily Lunch and Learn webinar to give you a boost and offer advice from experts.
About this Event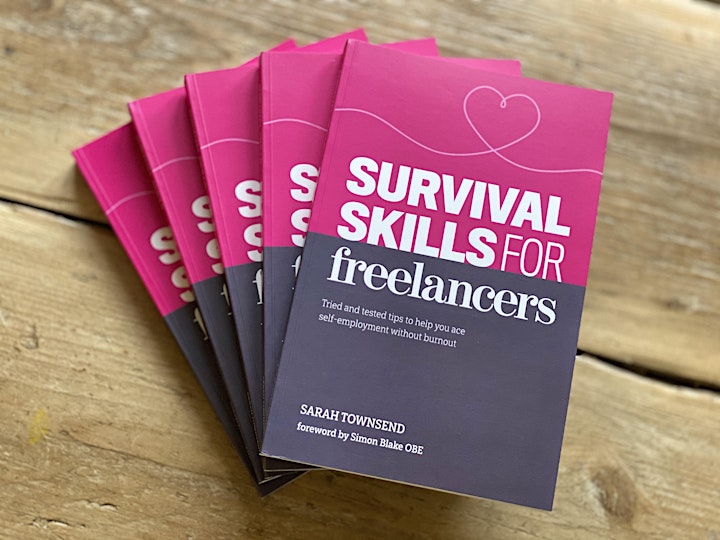 Lunch and Learn with Enterprise Nation
Enterprise Nation is hosting daily Lunch and Learn webinars to give you a boost, offer some advice, and become part of your daily business schedule.
Join Lauren Malone, entrepreneurial women lead at Enterprise Nation every Friday at 12pm to meet an entrepreneurial woman making waves in their industry.
Why join?
Hear start-up stories from successful women in business
Get top tips from our guests who have 'been there and done that!'
Stay motivated and accountable throughout 2021
Make valuable connections to help you on your business journey
Take 30 minutes out of your day to enjoy a coffee and get inspired
Sarah Townsend, freelance marketing copywriter and author of the bestselling Survival Skills for Freelancers
Sarah Townsend has spent 20+ years as a freelance marketing copywriter. In Survival Skills for Freelancers, she shares strategies for tackling the inevitable ups and downs of self-employment – from isolation and imposter syndrome to knowing what to charge and when to say no.
The Amazon #1 bestseller – as seen in Forbes – has been described as "absolute gold", "a pocket business coach", "warm wisdom" and "an instant gem" and is available in paperback and Kindle formats.
Please send any questions you'd like Sarah to answer during the webinar to events@enterprisenation.com.
During the Lunch and Learn, be sure to tag @e_nation in any posts!
Entrepreneurial Women group
Join Lauren Malone, entrepreneurial women lead at Enterprise Nation in the Entrepreneurial Women Group on the Enterprise Nation platform. Meet like-minded business owners, collaborate and be the first to hear about events, resources, offers and competitions.
Join the group for free today here.
Connect with Lauren Malone here.
How to join the online webinar
On registering for the webinar, you will receive an automatic email from Go to Webinar with the link to access the event. The event will begin at the time and date stated in the registration information. If you don't receive the link within two hours of signing up via Eventbrite, please let us know by emailing events@enterprisenation.com (Please note, it may be in your junk folder).
About Enterprise Nation
Enterprise Nation is the UK's most active small business network, helping thousands of people turn their good idea into a great business. Join today to get everything you need to start and grow your small business, in one place.