Enterprise Nation is hosting a daily Lunch and Learn webinar to give you a boost and offer advice from experts.
About this Event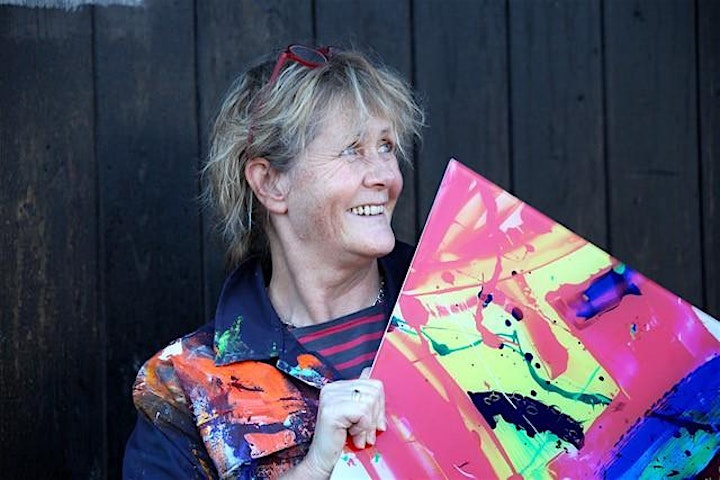 Lunch and Learn with Enterprise Nation
Enterprise Nation is hosting daily Lunch and Learn webinars to give you a boost, offer some advice, and become part of your daily business schedule.
Join Lauren Malone, entrepreneurial womxn lead at Enterprise Nation every Friday at 12pm to meet an entrepreneurial womxn making waves in their industry.
Why join?
Hear start-up stories from successful womxn in business
Get top tips from our guests who have 'been there and done that!'
Stay motivated and accountable throughout 2021
Make valuable connections to help you on your business journey
Take 30 minutes out of your day to enjoy a coffee and get inspired
Sally Coulden, founder, Red Dog Glass Design and professional artist
I grew up in a creative household in wilds of Norfolk UK, my father was a potter and sculptor. Surrounded by immense sandy beaches, large skies and infinite horizons, these early years embedded a deep-seated need for a sense of space and infinity, which can be seen in both my life and work over the years. My love of colour has been inspired by my global travels, working extensively in the tropics and having lived in Australia for many years.
I have a very varied career history which has gifted me a unique skill set. It has enabled me to combine both my business and design experience, including an MBA, working at board level and embracing art school. I love the buzz of hosting an exhibition of my artwork and witnessing how my paintings make people feel and see their reactions. If I can trigger an emotional response, I've done my job!
It was at a private view in 2017 when I hung two large, vibrant perspex paintings from the ceiling of the gallery I overheard a guest whisper to her friend, "that would look interesting in a kitchen" BOOM! RDGD was born!
Please send any questions you'd like Sally to answer during the webinar to events@enterprisenation.com.
During the Lunch and Learn, be sure to tag @e_nation in any posts!
Entrepreneurial Womxn group
Join Lauren Malone, entrepreneurial womxn lead at Enterprise Nation in the Entrepreneurial Womxn Group on the Enterprise Nation platform. Meet like-minded business owners, collaborate and be the first to hear about events, resources, offers and competitions.
Join the group for free today here.
Connect with Lauren Malone here.
How to join the online webinar
On registering for the webinar, you will receive an automatic email from Go to Webinar with the link to access the event. The event will begin at the time and date stated in the registration information. If you don't receive the link within two hours of signing up via Eventbrite, please let us know by emailing events@enterprisenation.com (Please note, it may be in your junk folder).
About Enterprise Nation
Enterprise Nation is the UK's most active small business network, helping thousands of people turn their good idea into a great business. Join today to get everything you need to start and grow your small business, in one place.