Lunch and Learn: TikTok | Cinio a Dysgu: TikTok
Introduction to Tik Tok for Business | Cyflwyniad i Tik Tok ar gyfer Busnes
About this Event
THIS SESSION WILL BE DELIVERED IN ENGLISH ONLINE. Welsh documents are available upon request.
MI FYDD Y SESIWN HON YN CAEL EI GYNNAL YN SAESNEG AR-LEIN. Mae yna ddogfennau Gymraeg ar gael os oes angen.
(Please scroll down for English)
Cinio a Dysgu: TikTok
Gwyddom fod angen i strategaeth farchnata dda fod yn hyblyg ac addasadwy. Gwyddom hefyd mai cynnwys fideo yw un o'r ffyrdd gorau o farchnata eich busnes. Felly, sut allwch chi fewnosod hyn yn eich strategaeth heddiw?
Mae TikTok yn wasanaeth rhwydweithio cymdeithasol i rannu fideos, sydd wedi newid y ffordd mae defnyddwyr yn ymgysylltu â busnesau bach. Lawrlwythwyd TikTok 115 miliwn o weithiau gan gwsmeriaid ledled y byd ym mis Mawrth 2020 yn unig – y nifer uchaf mae'r ap erioed wedi'i gyflawni mewn un mis.
Rydym eisiau dangos i chi sut allwch ddefnyddio TikTok i greu cynnwys fideo difyr a ffasiynol y gellir ei rannu ar draws llwyfannau cyfryngau cymdeithasol eraill hefyd.
Fel y dywed TikTok: "Discover a world full of people waiting to discover your brand."
Beth fydd cynnwys y digwyddiad?
Bydd y gweithdy hwn yn dangos i chi sut i ddefnyddio TikTok i ehangu'ch cynulleidfa a'ch brand. Byddwn yn trafod:
Agweddau sylfaenol TikTok a pham mai hwn yw'r ap gorau ar hyn o bryd i fusnesau bach ehangu eu cyrhaeddiad a datblygu ymwybyddiaeth o'u brand;
Pam mae'r gymuned busnesau bach yn tyfu ar TikTok a pham ddylech fod yn rhan ohoni;
Sut i wneud algorithm TikTok weithio i chi a'ch cynnwys;
Pedwar awgrym allweddol i'w dilyn wrth greu eich fideos TikTok;
Sut i ddod o hyd i'r hashnodau cywir i'ch cynorthwyo chi i gyrraedd eich marchnad darged;
Pwy y dylech eu dilyn ar yr ap ar gyfer awgrymiadau, tiwtorialau, ac enghreifftiau gwych o fusnesau bach eraill ar TikTok.
Bydd y sesiwn yn para oddeutu awr gydag amser am sesiwn holi ac ateb ar y diwedd.
Ar gyfer pwy mae'r gweithdy?
Mae'r gweithdy hwn yn agored i unrhyw un sydd â diddordeb mewn defnyddio TikTok i hyrwyddo ei fusnes. P'un ai a oes gennych gynnyrch neu wasanaeth i'w werthu, waeth pa mor fach neu fawr yw eich busnes – os ydych wedi clywed am TikTok, wedi gweld pobl yn rhannu fideos TikTok ac yn meddwl sut allwch chi ei ddefnyddio hefyd – ymunwch â ni ar gyfer y rhan hanfodol hon o Cinio a Dysgu.
Cefndir y siaradwr
Mae Jasveena Sahota, sy'n 28 oed, yn Rheolwr Cyfryngau Cymdeithasol a sylfaenydd SocialJaaz. Graddiodd mewn Cyfathrebiadau Marchnata Digidol a Chysylltiadau Cyhoeddus o Brifysgol Metropolitan Manceinion yn 2014, a bellach mae'n gweithio'n llawn amser ac yn llawrydd fel Ymgynghorydd Cyfryngau Cymdeithasol.
Dealla Jasveena pa mor anodd y gall fod i fusnesau bach feistroli marchnata, a dyma pam y mae wedi llwyddo i ddatblygu ei nifer o ddilynwyr ar TikTok i dros 100,000 o bobl, gan eu cynorthwyo mewn unrhyw ffordd bosib. Yn ddiweddar bu'n rhan o'r ymgyrch #LearnOnTikTok a gallwch ddod o hyd iddi ar gyfryngau cymdeithasol yma:
• Instagram @social_jazz
• TikTok @socialjazz
-----------------------------------------------------------------------------------------------
Lunch and Learn: TikTok
We know a good marketing strategy needs to be adaptable and flexible. We also know video content is one of the best ways to market your business. So, how can you implement this into your strategy today?
TikTok is a video-sharing, social networking service and it has changed the way consumers engage with small businesses. Customers around the world downloaded TikTok 115 million times in March 2020 alone – the most the app has ever achieved to date in one month.
We want to show you how you can utilise TikTok to create engaging and on trend video content which can be shared across other social media platforms too.
As TikTok say: "Discover a world full of people waiting to discover your brand."
What will the event cover?
This workshop will show you how to use TikTok to grow your audience and your brand. We'll cover:
The basics of TikTok and why it's currently the best app for small businesses to amplify their reach and build brand awareness;
Why the small business community is growing on TikTok and why you should be a part of it;
How to make the TikTok algorithm work for you and your content;
Four key tips to follow when creating your TikTok videos;
How to find the right hashtags to help you reach your target market;
Who to follow on the app for TikTok tips, tutorials, and great examples of other small businesses.
The session will be approximately one hour with time at the end for Q&A.
Who is this workshop for?
This workshop is open to anyone interested in using TikTok to promote their business. Whether you've got a product or service to sell, no matter how small or big your business – if you've heard of TikTok, seen people sharing TikTok videos and wondered how you can use it too – join us for this unmissable instalment of Lunch and Learn.
About the speaker
Jasveena Sahota is a 28-year-old Social Media Manager and founder of SocialJaaz. She graduated from Manchester Metropolitan University in 2014 with a degree in Digital Marketing Communications & PR, and now works full-time and freelance as a Social Media Consultant.
Jasveena understands how difficult it can be for small businesses to master marketing, and that's the very reason why she's managed to build her following on TikTok to over 100,000 people, helping them in any way she can. She's recently been part of the #LearnOnTikTok campaign and you can find her on social media here:
• Instagram @social_jazz
• TikTok @socialjazz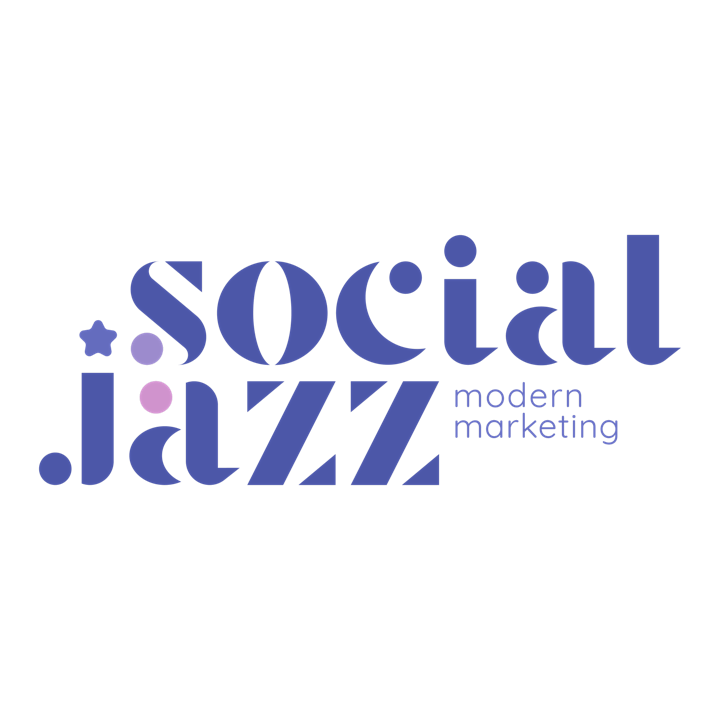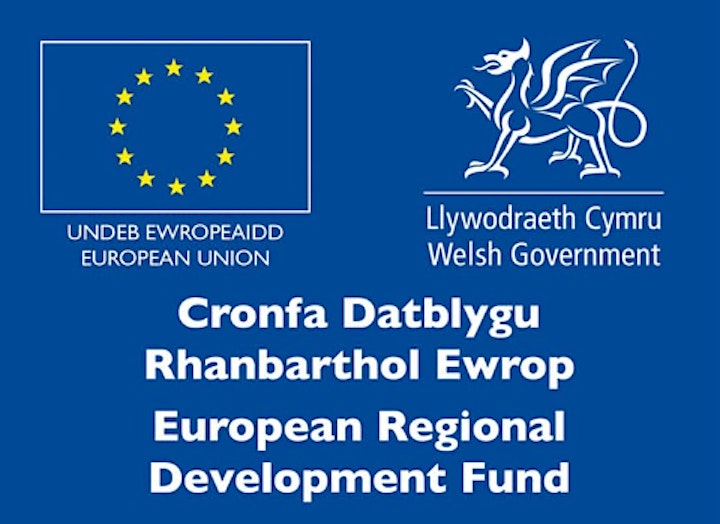 Mae Hybiau Menter Ffocws yn darparu gofod arloesol i ddeori a sbarduno busnesau newydd a'r rhai sy'n ehangu. Mae Hwb Menter Ffocws y Drenewydd a Hwb Menter Ffocws Caerfyrddin yn cael eu hariannu'n rhannol gan Gronfa Datblygu Rhanbarthol Ewrop trwy Lywodraeth Cymru
Mae'r digwyddiadau a ddarperir neu a gynhelir gan raglen Hybiau Menter Ffocws Llywodraeth Cymru am ddim ac yn agored i bobl o bob oedran, ond rhaid archebu lle ymlaen llaw. Mae'r niferoedd yn brin a disgwyliwn alw mawr am lefydd, felly archebwch yn gynnar i ddiogelu'ch lle.
Focus Enterprise Hubs are an innovative space to incubate and accelerate new, and growing businesses. Focus Newtown and Focus Carmarthen Enterprise Hubs are part funded by the European Regional Development Fund through the Welsh Government
Events delivered or hosted by the Focus Enterprise Hubs programme for the Welsh Government are free and open to all ages but must be booked in advance. Please be advised that numbers are limited and we expect high demand for places, so book early to secure your place.