Lunch & Learn "Email Marketing Secrets to Retain your Customers"
Description
Join Sophie Comas Founder of Rimu Marketing who will lead our latest lunch and learn at MyWorkSpot Maidenhead:
Session Overview
Is your email marketing working as effectively as it could be? If not or you are unsure then why not join our lunch n' learn session to understand more about the thought behind effective email marketing, in our 1 hour interactive session we will:
Consider why email marketing is still relevant for a small business.
Creative – Understand the importance of good copy and creative and how to connect with your ideal client.
Data, Data, Data – Understanding the data that you have and the impact post GDPR.
Results – how do you know if your email marketing is working? And how you can effectively interpret the data.
Useful tools for a small business.
Close and questions.
About the Speaker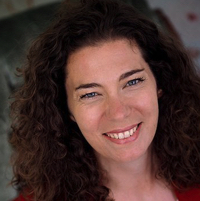 Sophie Comas – Founder Rimu Marketing https://www.rimumarketing.co.uk
Sophie Comas is a freelance marketing consultant with significant marketing experience working within blue chip leisure, hotels and tour operator organisations. More recently, since setting up Rimu Marketing in 2014 to help small/ medium size businesses with their marketing, she has really enjoyed working with inspirational small businesses from a broad range of backgrounds including, but not limited to: a Technology Company; Boutique Hotel, Wedding Car Hire company; Interior Designers; A children's nursery; Coaches; a Travel Agent and even a Canine Dog Massage Therapist.
Rimu Marketing are dedicated to helping ambitious small business owners grow and achieve their objectives in a creative and dynamic way. We start with a clear strategic approach that translates into specific tactical implementation at affordable prices. We can help a small business with a broad range of marketing from setting their goals; building a website; implementing email and social media campaigns; market research plus much more.
On a personal note, Sophie has a passion for all sports including horse riding, running, tennis and netball. Sophie loves creative design, travelling and working with children; and is also a current member of the Chartered Institute of Marketing (MCIM) with a post graduate diploma.
For further information, send an email to info@myworkspotuk.com