Description
For October's Lunch&Learn, we are joined by Highland Marketing who will draw upon their 15 years' experience to talk to us about raising awareness of health technology solutions, building your pipeline and converting leads. The session seeks to provide deeper insight into:
Marketing to the NHS

The role of sales acceleration
About Highland Marketing:
Highland Marketing was born out of a passion to see marketing done better. Founder Susan Venables wanted to help clients achieve more for their marketing investment by creating an agency dedicated to integrated marketing; giving clients a one stop shop for all their marketing needs while enabling them to pick the services they need most.
In addition, she wanted Highland Marketing to be a credible source of knowledge and advice about the sector it works in: which is healthcare technology. Everybody who works at Highland Marketing is dedicated to supporting the diffusion and adoption of innovation in the NHS, and over 15 years the team has built a reputation for being the go-to agency for technology vendors.
Suppliers ask us to support them in raising awareness of their product and skills, on building a pipeline and in converting leads. Healthcare organisations ask us to support the deployment and uptake of innovative services.
We are frequently recommended for our market knowledge, breadth of skills and quality of work. Clients continue to choose us because we listen, we provide objective advice, and we deliver. Talk to us about market strategy planning, research, brand messaging and positioning, content marketing, PR and sales acceleration. We look forward to helping you.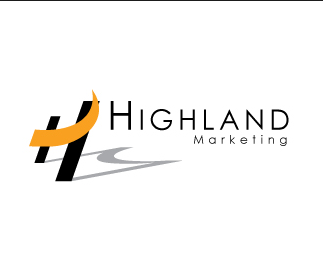 Bios:
Mark is a specialist in sales and business development. After a long and successful career in IT sales he has excellent connections in the technology and healthcare sectors. Clients value the fact that he understands business from an insider's point of view, having built and run his own technology company. Mark is now focused on growing Highland Marketing, winning new business and developing its future strategy. Mark has a vast network of contacts within the technology and healthcare industry and he works hard to grow that network on a daily basis. Renowned for his tenacity and his positive outlook, he never gives up, something that clients really value. And it is here, in his second role at Highland Marketing, that he can assist clients with their business development and sales efforts.
Susan takes a fresh approach to marketing and public relations. She established Highland Marketing in 2002 after a long career working with well-known agencies and clients ranging from SMEs to multi-nationals. During the past 20 years she has helped many companies within the technology and healthcare IT sectors to raise brand awareness and reach new potential customers. Susan is respected by clients, getting them and their services noticed when and where it matters, and by the media where she has many long-standing contacts.
Lyn is a journalist by background. After completing her training in local papers, she specialised in coverage of the public sector in England, the NHS, and healthcare IT. This has enabled her to follow closely the many twists and turns of recent health policy; and to report on them for specialist audiences. It has also given her an exceptional ability to advise clients on the reality of working with the NHS, and on communications that work for them. Lyn's skills include strategic thinking, managing projects with a communications and publication element, editing, research, interviewing and writing.
Becky joined Highland Marketing with more than 10 years' experience working in the healthcare technology landscape, raising awareness in the UK for ground-breaking medical IT developments and research. Being a creative strategic marketing manager, her experience ranges from working with start-up and long established healthcare technology companies. With a detailed understanding of how to position the benefits of technology to the NHS, Becky is able to make sense of complex ideas, see the big picture and create innovative strategies to help build awareness and engagement. This has been proven through her demonstrable track record of developing communication initiatives to differentiate and position company brands and solutions to improve both internal and external awareness in order to strengthen stakeholder following and loyalty.