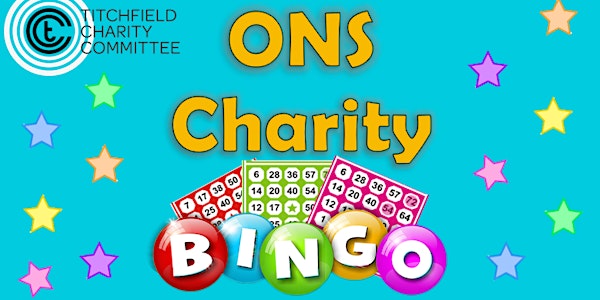 Lunchtime Fun Fundraising Bingo (open to any .gov email address only)
Join us on 9th June at 12.15 for a game of Bingo. Break up your day, have a bit of fun & help raise money for charity at the same time.
About this event
Book your place here, then make payment (your place is secured upon receipt of your payment)
Tickets cost £2.50 for the game and there will be three prizes – a £5 Amazon voucher for first to a checked off horizontal line, a £5 Amazon voucher for first to check off the four corners of your card and a £10 Amazon voucher for the first to a full house (all the numbers checked off). Amazon vouchers will be emailed to winners as electronic gift cards.
Payment can be made via Paypal (use ONS.Titchfield.Charity.Committee@ons.gov.uk and remember to select 'Friends or Family'); GoFundMe (£5 minimum donation) or pay via bank transfer, account details are below.
Account Name: ONS Titchfield Charity Fundraising Committee
Account Number: 42180960
Sort Code: 40-37-15
Reference: (Your Name) Bingo
Remember to put 'Your Name and Bingo' as reference.