Description
On Thursday 6th April we will be visiting the 'Art World of Paige Maher' at the back of Settle Market Place. The shop opens at 12 so we will meet 11-12 but people are welcome to chat and linger when she opens up. For more info about Paige see her facebook page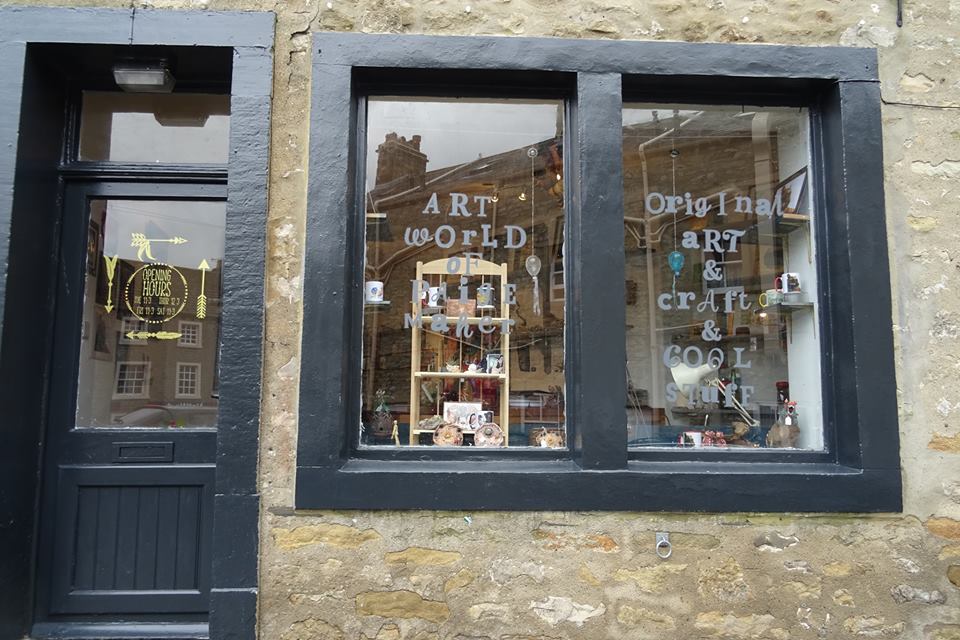 The format of our meetings is very simple and informal and includes lots of tea, coffee and time for networking. Everyone has a couple of minutes to talk about their business and then Paige will talke about the shop and her art.

We have a box of business cards at meetings so remember to bring yours along. All our meetings are child friendly so small networkers are very welcome.
No need to print off tickets - we would just like to know how many are coming so we have enough biscuits.

Any questions call or email me
Jo