Location
Westminster Music Library
35 Saint Martin's Street
London
WC2H 7HP
United Kingdom
Westminster Music Library is delighted to present the Òran Ensemble (flute, clarinet and piano) for a free lunchtime concert.
About this event
Programme
Westminster Music Library presents the up-and-coming Òran Ensemble, featuring Fiona Sweeney (flute), Jasmin Allpress (piano) and Jonathan Willett (clarinet) for a free lunchtime recital.
--
The programme for this performance will be announced soon!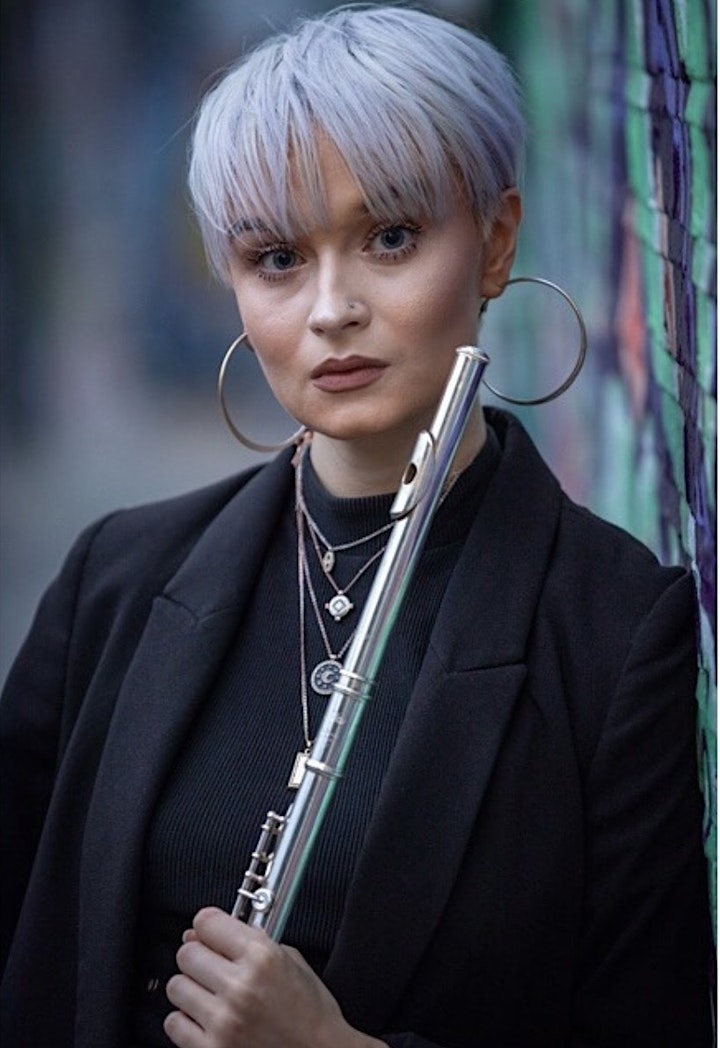 Fiona Sweeney is a flute player from Glasgow, who is currently living in London. Before moving to London, Fiona studied at the Junior Royal Conservatoire of Scotland with Ruth Morely, where she was awarded the annual ABRSM Scholarship and was the winner of the Junior RCS Concerto Competition in 2016. Fiona was a scholarship holder for her undergraduate degree at the Guildhall School of Music and Drama, and was awarded a first-class honours degree, in addition to the Concert Recital Diploma for excellence in her final recital. She was also awarded The Principal's Music Prize.
Fiona is currently also a scholarship holder on the Orchestral Artistry postgraduate course, in collaboration with the London Symphony Orchestra at the Guildhall School, studying with Gareth Davies, Christopher Green and Philippa Davies. She will complete her studies in July 2022. During her time at the Guildhall, Fiona has won the Needlemaker's Prize for Woodwind 2021, was a finalist in the Ivan Sutton Chamber Prize 2021, and was the winner of the St James Chamber Music Prize 2019. In addition, Fiona is a current artist on the Hattori Foundation for Music and the Arts, The Countess of Munster Musical Trust, The Craxton Memorial Trust, The Cross Trust, and a grateful recipient of the Ian Fleming Instrumental Award from Help Musicians UK. Fiona was also awarded a highly commended in the British Flute Society Young Artist Class 2020.
Orchestrally, Fiona is currently on trial for second flute and piccolo with the Opera North Orchestra. She has also played principal flute with the National Youth Orchestra of Scotland, Ungdomssymfonikerne and The Guildhall Symphony Orchestra. She has also played with the Jersey Chamber Orchestra as well as playing in operatic settings with the Dorset Opera Festival and Guildhall Opera Productions. Fiona also enjoys working in theatre and was a part of the Thursford Christmas Spectacular Orchestra in 2021. In addition, Fiona is looking forward to joining the London Sinfonietta Academy in June this year. Furthermore, Fiona will join the London Symphony Orchestra in their 'Open Air Classics Concert' this summer. Moreover, Fiona has recorded a flute sonata written by renowned composer and french horn player Richard Bissill for his newly released CD 'Panoply', and was part of the stage orchestra at Wireless Festival performing with grime/R&B legend, Stormzy.
Fiona is a keen teacher in addition to her work as a performer, and currently holds a peripatetic teaching position in a state school in central London. She has lead parent and toddler workshops as part of the Hackney Music Development Trust, and in 2019 was involved with the Guildhall Young Artists programme, in collaboration with Music Education Islington. Fiona also currently works as the flute tutor at the Tower Hamlets Arts and Music Education Service Saturday Music Centre. In Scotland, Fiona has been a tutor on the West of Scotland Schools Training Band, and has been involved with the National Youth Orchestra of Scotland Futures Project, in collaboration with Drake Music Scotland, the nations leading charity that creates music making opportunities for children with special educational needs.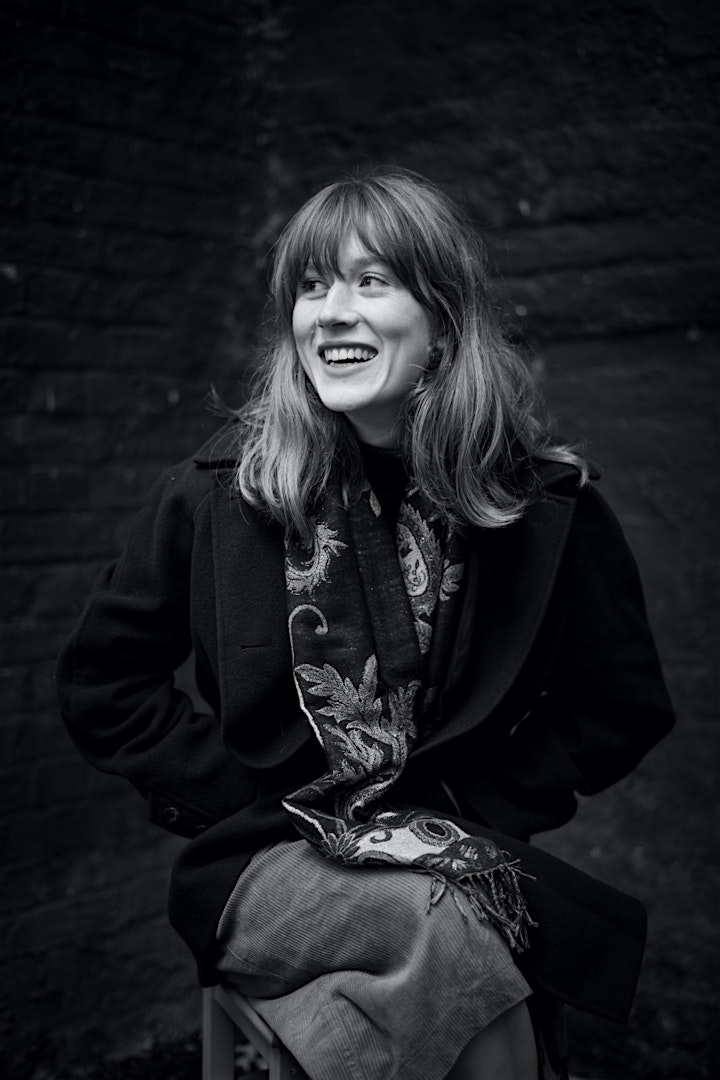 Jasmin Allpress's interests span broadly across the musical world, and she enjoys a diverse career combining solo performance, chamber music and pedagogy. Originally from Bath, she began playing the piano at six and continued her studies at Chetham's School of Music at sixteen, studying with Peter Lawson and Graham Caskie. Jasmin completed her Bachelors degree on the 'Joint Course', studying at both Manchester University and the Royal Northern College of Music with Frank Wibaut and Helen Krizos. She is now continuing her studies with a Masters in Piano Performance at the Guildhall School of Music and Drama in London under Carole Presland and Martin Roscoe.
Performing highlights include John Ireland's piano concerto with the Manchester University Symphony Orchestra, playing for a pre-concert talk at the Bridgewater Hall and masterclasses with Jean-Efflam Bavouzet and Joanna Macgregor. In Manchester she was delighted to be awarded both the Patricia Cunliffe award for Keyboard Studies and first prize in the Fergal O'Mahony competition at the RNCM.
As a chamber musician, Jasmin is the pianist of the Larisa Trio who perform regularly across the UK. In 2019 they were invited to play to György Pauk in a masterclass at the Wigmore Hall as well as at the Leeds International Music Festival and Buxton Pavilion. With the trio, she has also had competition success, winning both the Christopher Rowland Ensemble of the Year and Weil prizes. She also plays in several other ensembles and duos which have taken her to concert venues across the UK.
A keen advocate for contemporary music, Jasmin works with composers internationally and across the country. Collaborations have included working with Michael Finnissy on a piece dedicated to her as part of the Larisa Trio and Czech composer Jiri Kaderabek on his piece Hindyish, which she performed in the Carole Nash Recital Room at the RNCM in 2017.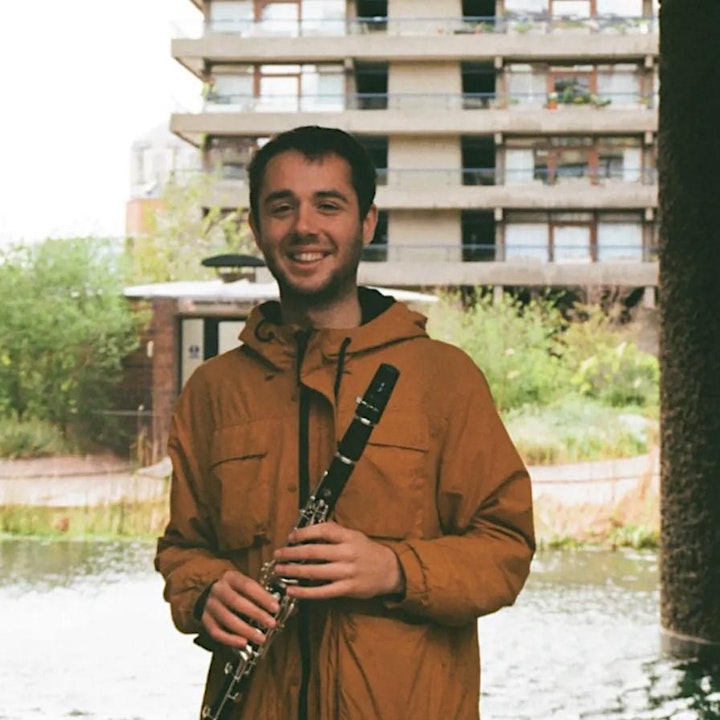 Jonathan Willett is a Clarinet player from Surrey who began playing the clarinet at the age of 10 before moving to London to study his degree in Clarinet Performance. Jonathan was principal clarinet of the Surrey Youth Orchestra from 2014- 2016 and performed with the National Youth Wind Orchestra of Great Britain as Co-principal.
Jonathan Willett is a student studying for his masters in performance at the Guildhall School of Music and Drama, and studies under Andrew Webster, Joy Farrell and James Burke. Before this he studied at the Royal College of Music Junior Department from 2009 to 2016 where he also studied Composition, Saxophone and Piano. He has performed in venues such as The Royal Albert Hall, The Barbican and Cadogan Hall. In 2019 he won the Needlemakers Prize for Woodwind and in 2016 was shortlisted for the BBC Inspire Young Composer of the year.
Jonathan has set up the Guildhall School Clarinet Concert and the Clarinet competition in 2019 where he was also a finalist. He has also been a finalist in the Ivan Sutton Chamber Prize in both 2020 with the Oran Ensemble and 2021 with the Kurtag Trio. Jonathan is a keen advocate for contemporary music and has performed premiere's of many works such as the E flat clarinet concertino 'Old Songs' and performed Anders Hillborg's 'Tampere Raw' for clarinet and piano as a part of the BBC Total Immersion Series of Anders Hillborg's music on BBC Radio 3.
Founded in 1948, Westminster Music Library holds one of the largest public collections of sheet music and music books in the UK. We are part of the Westminster and Kensington & Chelsea BiBorough Library Service, and our materials are free to use and borrow.
To receive updates on forthcoming events, sign up to our mailing list, or view all events across Westminster Libraries and Archives on Eventbrite.
This recital is part of our free live music series. Join us every Wednesday at 12:30 for a lunchtime concert.
--
Advanced booking is advised, but a limited number of spaces will be available to walk up on the day.