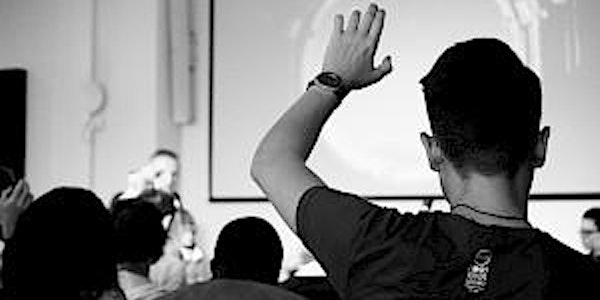 Lunchtime Research Webinar - 'Clinical Improvisation and music performance'
Dr. Darnley-Smith is asking: Is clinical improvisation still a distinct form of music making and can it be performed?
About this event
Dr. Rachel Darnley-Smith
Freelance Music Therapist and Researcher, London, UK
Improvisation is a widespread musical technique for music therapy, and during the 1970s in the UK, the term 'clinical improvisation' came into usage to specify some distinct approaches to therapeutic music-making. However, with the recent emergence of notions of health musicking and social prescribing, the nature and relevance of this distinction between clinical and non clinical music making is not always clear. For example, as Brown and Pavlicevic have proposed, it is not always apparent whether a clinical musical relationship is being formed between therapist and client or a purely musical one, if indeed such a distinction can be said to exist at all. This can lead to an ambiguity regarding what music therapists are claiming to offer as distinct from the workshop or rehearsal based practices of community musicians.
In this paper I will demonstrate how this dilemma raises a question of comparative musical ontology. I pose the question is it meaningful to perform clinical improvisation outside of the therapy setting? I describe some of the theoretical rationale for the recent revival of performance practices in therapy. This is illustrated by an account of a music therapy project whereby there is a single understanding of improvisation from the private music therapy session to public performance. Finally, I will provide a contrasting account proposing how the improvised music of the private therapy session is like 'site specific' art and therefore to be distinguished from the improvised music of a public performance.
CV
Rachel Darnley-Smith is a freelance researcher and practitioner in music therapy. For almost two decades she lectured in music therapy at the University of Roehampton, and has also held teaching appointments at the Guildhall School of Music and Drama and Durham, UK. She has extensive clinical experience as a music therapy practitioner in the NHS, especially working with older adults with dementia and adults with mental health problems. She is interested in music and psychoanalysis, and philosophical themes arising out of everyday music therapy practice. Recent publications include 'Music as Mirror' in Psychodynamic approaches to the experience of dementia; perspectives from observation, theory and practice, 2020 (eds) Sandra Evans, Jane Garner & Rachel Darnley-Smith. Abingdon: Routledge, and 'Jung and the Transcendent Function in Music Therapy', in Music—Psychoanalysis—Musicology, 2017 (ed) Samuel Wilson, S., London and New York: Routledge
Registered attendees will be emailed the ZOOM link on the morning of the event.