Luxury Futures Forum : 5th July 2012

Thursday, 5 July 2012 from 12:00 to 18:00 (BST)
Event Details
'Luxury is changing, and the old order is slipping away – or is it? As we will reveal in our forum, luxury's old-world values of provenance, exclusivity, rarity and heritage are now making a long overdue return to the market as brands and consumers push back against notions of luxury that are democratic, casual and collaborative. High-net-worth individuals now want definition from their brands, a sense of authority, even a new kind of ultra-rarity and elitism.' Martin Raymond, co-founder, The Future Laboratory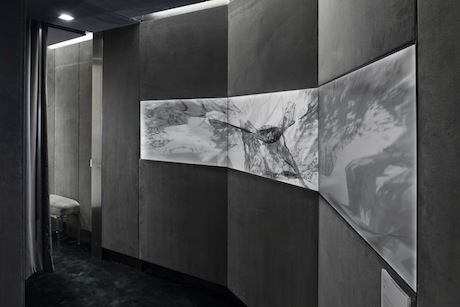 Tickets: £950 excluding vat, including our 166-page Luxury Futures report, after 15 June
The venue: 26 Elder Street, London E1 6BT
The date : 5 July 2012
The time:12.00pm–6.00pm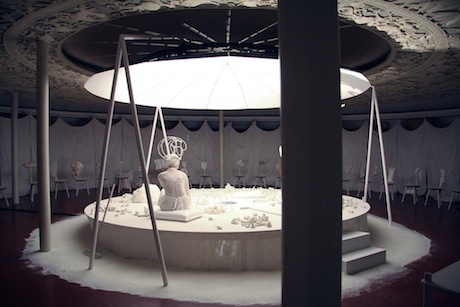 : 12.00pm–1.00pm –Registration
: 1.00pm–1.10pm – Introduction
: 1.10pm–1.40pm – Market Overview: The key issues, attitudes and opportunities affecting the luxury sector, including revivalism, turbulence, the age of austerity, inbound retail, local leanings, personalised expectations and source control.
: 1.40pm–2.05pm – Ben Elliot, co-founder, Quintessentially, in conversation with The Future Laboratory co-founder Chris Sanderson.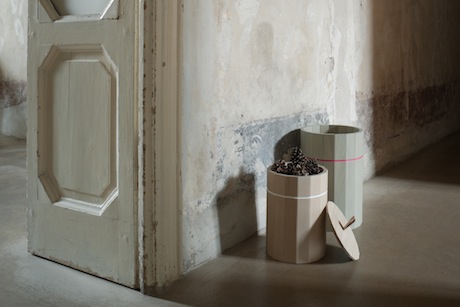 : 2.05pm–2.30pm – New and Emerging Markets: LS:N Global editor James Wallman will focus on emerging luxury markets, including the BRICs (Brazil, Russia, India and China), CIVETS (Colombia, Indonesia, Vietnam, Egypt, Turkey and South Africa), SLIMMAs (Sri Lanka, Indonesia, Malaysia, Mexico and Argentina) and CAPPTs (Chile, Argentina, Peru, the Philippines and Thailand).
He will also examine how smart brands in the retail, travel, hospitality and beauty sectors are connecting with today's and tomorrow's emerging market luxury consumers – whether they are Brazil's Old As or Modern As, India's Generation Is, or China's billionaires, millionaires and affluents from tier 1, tier 2 or tier 3 cities
 : 2.30pm–2.50pm – Sojin Lee, partner, CoutureLab, in conversation with LS:N Global editor James Wallman
: 2.50pm–3.15pm – The Luxury Matrix: Our annual overview of our five-stage Luxury Matrix, in which global brands are rated, ranked, assessed and graded according to a Luxury Matrix score sheet 
 : 3.15 pm–3.45pm – High tea and networking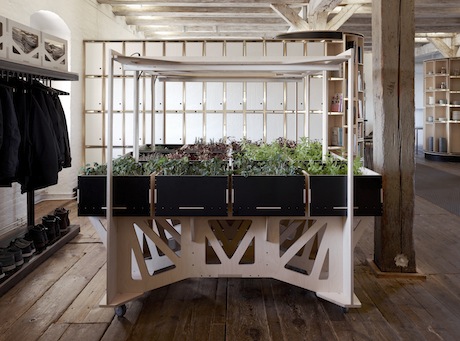 : 3.45pm–4.15pm – Luxury Trends Rising: The new and emerging trends affecting the look, feel and impact of luxury over the coming 3–5 years, including Revivalist Luxury, Heritage Modern, Collaborative Branding, Sublimity Luxe, Super-Authentic, The New Masstige, Renaissance Retail, Personality Branding, Instant Inspiration Retail, Travel Retail and Synaesthetic Selling
 : 4.15pm–4.40pm – Siân Westerman, managing director, Investment Banking, NM Rothschild & Sons, in conversation with The Future Laboratory co-founder Martin Raymond
: 4.40pm–5.05pm – The New Luxury Consumer: From our Luxury Millennials in mature and new markets, to our more experience-driven Neo Boomers, we explore the attitudes, behaviour, mindsets and purchasing triggers of Luxurians in this turbulent era
: 5.05pm–5.30pm – Phil Handford, founder, Campaign Design, in conversation with The Future Laboratory co-founder Chris Sanderson
 : 5.30pm–5.55pm – Innovate: Learn new ways to market, retail, advertise, promote and position your luxury brand from game-changing case studies from within and outside the luxury sector
: 5.55pm–6.00pm – Conclusions and Toolkits.
: 6.00pm–6.30pm – Champagne and social networking the face-to-face way
For more information email alena@thefuturelaboratory.com
Click here to see a short film by LS:N Global of our Retail Futures Forum, a riveting afternoon that helped delegates to expand their minds with essential new insights about the trends and markets of the future. Attendees included Harrods, Boots, Publicis, The NET-A-PORTER Group, Checkland Kindleysides, Marks & Spencer and others.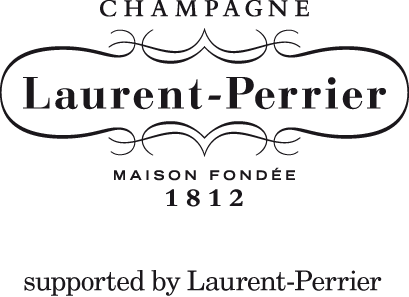 Attendee List
Sort by:
Date
When & Where

The Future Laboratory
26 Elder Street
E1 6BT London
United Kingdom


Thursday, 5 July 2012 from 12:00 to 18:00 (BST)
Add to my calendar
Organiser
With our unique blend of trend forecasting, consumer insight and brand innovation, we collaborate with brands to map out a future that is forever plugged in to the changing needs of the global consumer.
Since 2001, we have pioneered a range of tools, techniques and strategic processes that have been used by a wide range of clients, including BMW, Cadillac, Condé Nast Media, Unilever, Marks & Spencer, HSBC, American Express, DFS Group, Louis Vuitton, Innocent, Boots, Chanel, The Body Shop, Estée Lauder, Sony, Pandora, Selfridges and Woolworths South Africa – to make their future happen.
We do this by helping them to:
: Anticipate new future market trends
: Understand key future consumer attitudes and behaviours
: Establish future competitors and needs
: Map new and emerging consumer behaviours and envisage where they fit within a futures context
: Deliver brand re-alignments, strategies and innovations that help them to move forward with confidence
Our methodologies are robust and our thinking clear. At all times we collaborate with clients in ways that are simple, jargon-free and designed to deliver innovative and consumer-focused solutions.
Our annual events include our Trend Briefings, Futures Forums, Futures Reports, Network Evenings, presenting groundbreaking findings taken from our trends and research network LS:N Global.
Follow us on Twitter : twitter.com/lsnglobal /twitter.com/TheFutureLab
Find us on Facebook : facebook.com/TheFutureLaboratory
See our postings on : thefuturelaboratory.com/blog/
For information on our events go to : thefuturelaboratory.eventbrite.com/
www.thefuturelaboratory.com or email alena@thefuturelaboratory.com
Luxury Futures Forum : 5th July 2012