AN INTRODUCTION TO CALLIGRAPHY - Lear the basics with LWD London
About this Event
Have you always wanted to add a handwritten touch to your design or simply write your own thank you cards but you don't know where to start?
Then join us (virtually) on Wednesday 4th November!
The introduction to Calligraphy workshop will give you all the basic info and background to start your calligraphy journey. A very first look on different pens, nibs, brushes and calligraphy styles to choose your favourite approach.
We will explore and test different styles with Gloria, one of our LWD London leaders, who pretty much self-taught the calligraphy art over the past 6 years.
Make sure you have everything ready for the workshop and remember this is a beginner class, so don't worry if you have no knowledge of Calligraphy, we're here for this!
WORKSHOP MATERIAL
Paper (any kind) 
Sharpie/marker (any colour)
Pencil + eraser
Ruler or any straight object to draw a straight line 
If you do have them (don't worry if not) you can also use:
Brush with any watercolour or ink
Nib & Ink
iPad with Procreate and apple pencil
You will receive an email with the link of the event on the day (4th Nov) so please check the email address you will use to reserve a ticket.
The event will be on Zoom so make sure you are all set up.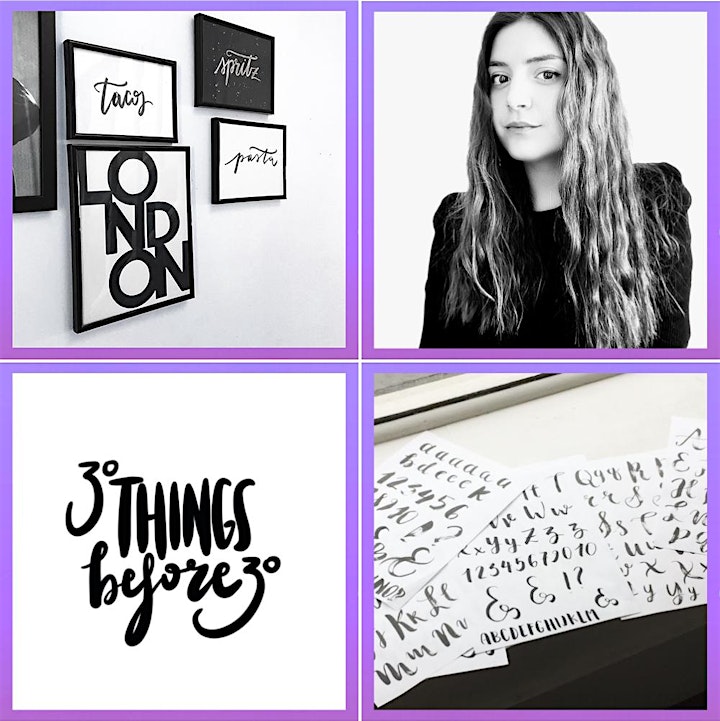 Gloria Bertazzoni is one of our LWD London leaders, she started her career as Digital Designer at We Are Social Milano in Italy, to quickly discover her love for the Entertainment industry. 
She then moved to London to work for the BBC as Digital Art Director and Creative, originating and delivering digital campaigns for the broadcast's series and documentaries. She is now Digital Creative Manager at Universal Pictures International working on online advertising campaigns for the studio's films across EMEA, LATAM and APAC countries.
Gloria likes to learn a new thing every month and thanks to this she learned a few things including Calligraphy and lettering and she ended up creating:
quite a few cards
endless baby names 
a wedding tableau-mariage
a t-shirt for charity
a random account on Instagram (@thingsisaytomyself)
and she even designed some tattoos for 3 of her friends , including herself!
See you there!
LWD London Team