LWS - Architecting for Success + Lightning Talks (#lwslightning)

Monday, 20 January 2014 from 18:30 to 21:00 (GMT)
Event Details
London Web Standards - Architecting for Success + Lightning Talks (#lwslightning)

General release tickets are available from this page on Thursday, 16th January 1pm.
Venue
The Bakery
2nd Floor, Epworth House
25 City Road
London EC1Y 1AA
Monday, January 20, 2014 at 6:30pm
"Architecting for Success" by Daniel Knell
A view on building products end-to-end from a technical architect's perspective, including where they get derailed, and how to avoid the common pitfalls in your project.
About Daniel Knell, @danielknell
Daniel Knell is a freelance Technical Architecture and Development consultant who has worked with numerous companies to accomplish their architectural, operational and scaling needs.
Lightning Talks
"ISNI and Linked Data" by Laura Dawson
The International Standard Name Identifier, or ISNI, was published by the International Standards Organization in 2012. With over 7 million names assigned ISNI numbers, the ISNI is in use by Wikipeda, ORCID, Musicbrainz, Bowker's Books in Print, and many other large data sets.This session will introduce ISNI and discuss its purpose in the context of linked data and the semantic web.
About Laura Dawson, @ljndawson

Laura Dawson is Product Manager for Identifiers at Bowker. Previously, she has worked at the following companies: Firebrand, Muze/Rovi, SirsiDynix, Barnes & Noble.com, Independent booksellers, Bantam Spectra Books, Doubleday.
Laura has also been an independent consultant to the publishing industry. Her clients have included: Bowker, McGraw-Hill Higher Education Cengage, Audible, Alibris, Loyola Press, Carson-Dellosa, Chuckwalla, Capstone Press, Book Industry Study Group.
"Web Designers vs Learning Technologists" by Leonard Houx
Whilst Web Designers and Learning Technologists have different starting points, I am finding that they are increasingly saying the same thing.
About Leonard Houx, @leonardhoux

Leonard Houx is an e-learning content developer at King's College London (soon to be a learning technologist at We are Squared [a training partner with Gooogle]).
"Mobile UX Patterns... and selling things" by Fabio Bertone
Responsive design and server side techniques have improved a lot the mobile web experience. There are new patterns emerging...and some "holes" still not fully covered, especially on eCommerce scenarios. I will talk about the state of the art of mobile sites nowadays, of who to follow and who to ignore,and generally look for new ideas from the audience.
About Fabio Bertone, @fabiobeta

Fabio Bertone is Manager of the Mobile division of Reply (http://www.reply.eu) in UK. Fabio leads on many innovative digital projects, from Monsoon tablet presence to the customization of the Android OS for the Hudl tablet. He splits his time on all the major mobile platforms (Native Android and iOS, Mobile optimized web) and is right now looking at creative uses of iBeacons in the retail space.
"What's a capability URL and why should you care?" by Daniel Appelquist
Jeni Tennison from the W3C TAG has been working on documenting the best practices for Capability URLs: http://w3ctag.github.io/capability-urls/ Capability URLs are an often-used technique for web applications, even if they're not often called this. I'll cover the main points of Jeni's document and hopefully spur some discussion on this topic.
About Daniel Appelquist, @torgo
As Open Web Advocate for Telefónica Digital, Dan is working with Mozilla to bring FirefoxOS to market and build the ecosystem around HTML5 mobile web applications as well as representing Telefónica in the W3C both in the Advisory Committee and as co-chair of the W3C TAG.
Sponsored by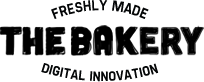 When & Where

The Bakery
2nd Floor, Epworth House
25 City Road
EC1Y 1AA London
United Kingdom


Monday, 20 January 2014 from 18:30 to 21:00 (GMT)
Add to my calendar
Organiser
London Web Standards
London Web Standards brings together web professionals who are working for a better web. Our monthly meetups provide them with an opportunity to teach, inspire, learn, network and debate.
Each meetup features a speaker drawn from our membership or the wider standards community. The talks cover a range of topics including HTML5, JavaScript, YQL, accessibility, web fonts, UX and front-end performance.
Come along, drink some beer (or your beverage of choice) and exchange ideas with other web developers, designers and professionals who are as passionate about the web as you are.
Find out about London Web Standards & upcoming LWS events
LWS - Architecting for Success + Lightning Talks (#lwslightning)