Event Information
Location
The Wash Houses, Calcutta House
Old Castle St
London
E1 7NT
United Kingdom
Description
In this twelfth Cass Research Seminar Rut Blees Luxemburg and Patrick Lynch will consider the problems of dwelling, aesthetic value and city participation.
---
Rut Blees Luxemburg will ask:
What experience of beauty does the city offer to its inhabitants? Is it mainly at the margins that beauty can be found in London? And what does the encounter with the beautiful engender in the citizen? Can an aesthetic experience open up access to ideas which address larger questions of public life? How can we 'dwell poetically' in the contemporary city?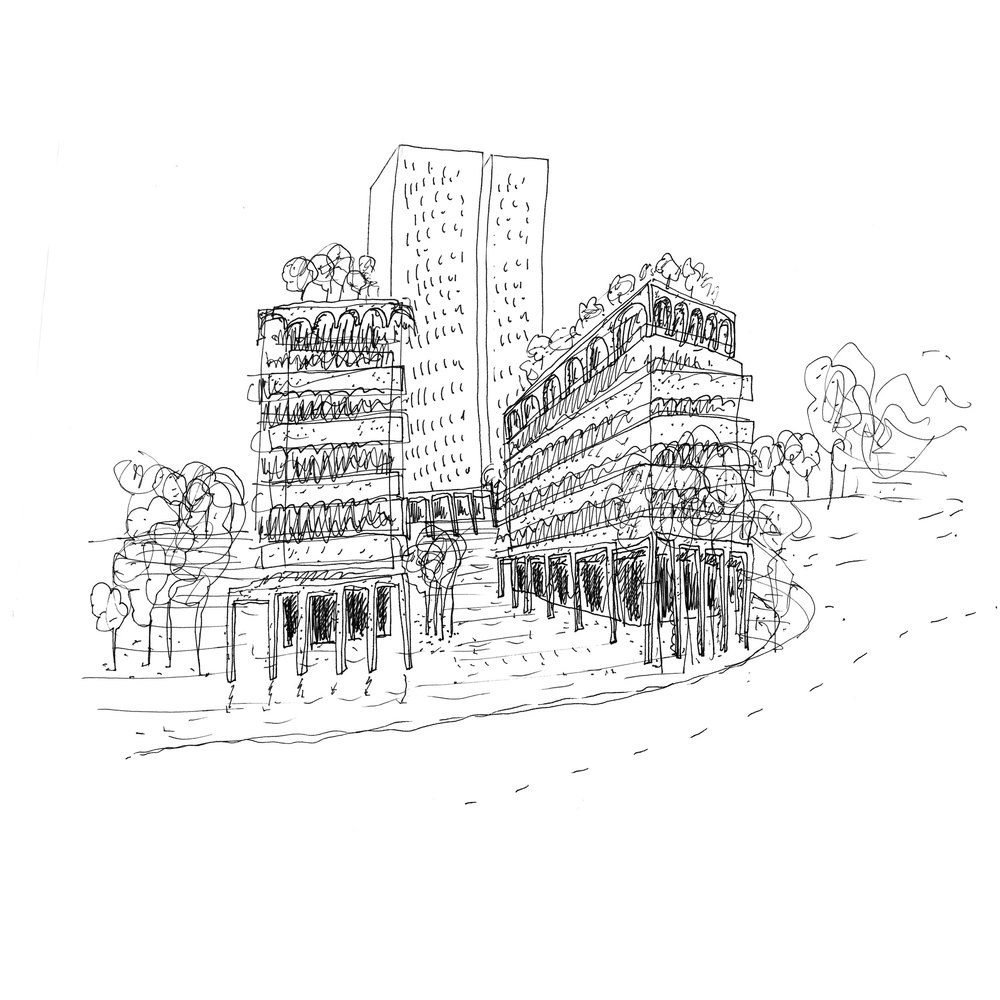 Dwelling is
something Patrick Lynch (image above source) directly and deliberately leaves unsaid in his doctoral research
...yet his research has gradually become more articulate on the topic of dwelling now that other people, such as Rut, have taken it on e.g. via film, re-presentation and re-appropriations. Patrick and Rut's work overlaps in considering participation as a method and ideological position; and civic culture as a form of creative sharing.
Thinking about these questions through art and architecture practice, Rut Blees Luxemburg and Patrick Lynch will take us on a visual journey through London where an alternative view of urban beauty, perception and possibility will be addressed.
The Cass Research Seminar
is a forum for exploring cross disciplinary, phenomenological, academic and real-life experiences and ideas. Two presentations will be followed by a lively panel discussion between the audience, a professional discussant and the two speakers.
Rut Blees Luxemburg
is an artist who deals with the representation of the city, ranging from photographs and publications to public art installations such as Silver Forest, a large-scale photographic work- rendered in concrete - for the façade of Westminster City Hall. Rut has exhibited widely throughout the UK and Europe and her work is held in collections such as the Tate and the Centre Pompidou. Her work is part of the survey exhibition London Nights at the Museum of London in spring 2018. Rut created the iconic cover for The Streets' Original Pirate Material and is a reader in urban aesthetics at The Royal College of Art.
Dr Patrick Lynch
is the founding director of Lynch Architects, an award-winning practise based in Hackney. A graduate of Liverpool, and Cambridge universities, Patrick is the author of a number of books, including, most recently, Civic Ground (Artifice, London, 2017). He is currently a Visiting Professor at Liverpool University. Before this he was a lecturer at Cambridge, where he taught the History and Theory of Architecture, and was previously also a design tutor at The Architectural Association, The Cass and Kingston University. Lynch Architects work at a variety of scales, on large offices and apartment buildings, as well as private houses and public buildings for local authorities. The work of the practise has been widely exhibited and published internationally, including The Venice Biennale in 2008 and 2012. He completed his PhD, entitled Practical Poetics, at The Cass, with Peter Carl, Joseph Rykwert and Helen Mallinson in 2015.
Image credit: Rut Blees Luxemburg
Date and time
Location
The Wash Houses, Calcutta House
Old Castle St
London
E1 7NT
United Kingdom
Refund policy