Lynne McTaggart – The Bond: Connecting Through the Space Between Us

Wednesday, September 28, 2011 from 7:30 PM to 9:30 PM (BST)
Event Details
The Bond

Talk
Wed 28th Sept 2011
We are Strong when We Unite…We are Weak when We Compete
This inspiring talk represents the culmination of Lynne McTaggart's groundbreaking work, offering a completely new scientific story, plus a detailed blueprint of how to live in harmony with it.
For centuries, Western culture has taught us to think of ourselves as individuals.  Competition, assumed to be the most fundamental of human urges, forms the basis of our society, our economy, and most of our relationships.
But according to award-winning author Lynne McTaggart and her latest book The Bond, we are living a lie.  All the crises we face today, including the financial recession, have occurred precisely because the lives we've chosen to lead are based on competition and are not consistent with our truest nature as givers and sharers.
Pulling together a vast array of cutting edge scientific discovery, Lynne demonstrates that we are in constant relationship with everything and everyone.
Lynne says, "All living things succeed and prosper only when they see themselves as part of a greater whole and fully embrace the space between us. The relationship itself – The Bond."
In addition to providing a new narrative for our lives, Lynne also provides the first roadmap of how to live according to this new scientific story – a prescription for living based on cooperation and partnership.
Lynne offers unique information about how to retrain ourselves to see the world from a more holistic perspective, to enjoy more cooperative relationships – even across the deepest divides – to enjoy more united social groups, and to discover a new and authentic purpose.
During her talk you will experience the power of 'The Bond' firsthand, with a demonstration of powerful techniques that transform a small group of strangers into a super-organism – and a potent healing circle.
Her message is inspiring and empowering: by simple changes of perspective and action locally, each of us can become a major game changer, both to both transform our culture and to move out of crisis – individually and collectively.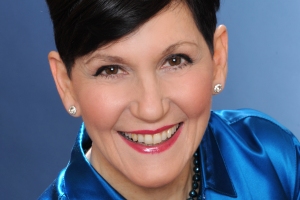 Lynne McTaggart is one of the preeminent spokespersons on consciousness, the new physics and the science of spirituality. She is the award-winning journalist and author of six books, including the worldwide bestsellers The Field, The Intention Experiment and The Bond.
To find out more about her activities, visit www.lynnemctaggart.com or her latest website: www.thebond.net.
Ticket Prices
£15.00 (no booking fee) – Advance On-line Booking Only
There may be a limited number of tickets available on the door at a cost of £20.00.
However - as this event is likely to be sold out - please book online now.
When & Where

The Crown Hotel
(Windsor Suite)
7 London Street
KT16 8AP Chertsey
United Kingdom


Wednesday, September 28, 2011 from 7:30 PM to 9:30 PM (BST)
Add to my calendar
Organizer
At Naked Dragon we just love creating Inspirational Events that bring diverse groups of fun and interesting people together in beautiful surroundings to enjoy uplifting and positive experiences that nurture our Mind, Body & Soul.
With a focus on Natural Health & Wellbeing, Naked Dragon hosts regular Inspirational Talks, Workshops, Healing Sound Experiences, Music Performances, Film Screenings, Special Events and Retreats - all in stunning locations.
We look forward to meeting you at one of our events very soon!