LYQS's annual Annual General Meeting and Lunar New year yaji currently held online.
About this Event
Eventbrite registration is now CLOSED. There may still be spaces left: contact Elaine or Julian via the below contacts to enquire.
Membership renewal and application options remain open, however, to allow for membership payments through this channel, though using this option does not automatically confer you a place in the AGM and/or yaji (you must still enquire with and apply through Julian to do this so he can send you the ZOOM login details).
Yaji time has been provisionally extended by one hour as it is anticipated we will overrun. However, if we finish on the original 1500 time we will end then.
The next yaji will now be the May one as we've decided that practically this one will be the substitute to the March one.
=====
We hope you are all keeping safe and well during the COVID-19 pandemic. Because of the COVID-19 situation, we cannot hold our yaji meetings at SOAS in central London. Instead, we will hold it online. We will continue to monitor the situation, and decide on a case by case basis whether to hold later yajis at SOAS or online. There will be no charge for non-members to attend our online yajis. 
This event will encompass the AGM and a special yaji celebrating the Lunar/Chinese New Year, for which the event falls on the second day. We invite all to join us in celebrating the New Year, and we have a special programme lined up involving themed performances and student presentations. Participants are encouraged to be suitably presented and attired in their ZOOM feeds, be it in dress, décor or food on the table, to create the required mood and enhance the festive spirit of the day. After the scheduled programming, (if time allows), individual attendee will be invited to volunteer themselves to give impromptu performances.
AGM (1200-1245)
The postponed AGM of the year. This event is to deliver reports about the activities of the Society and its plans for the year ahead, as well as any constitutional and administrative matters pertaining to the running of the Society.
Members and non-Members are welcome. If you're not a member, you can join beforehand, or pay your membership dues via this EB listing. This entitles you to exercise voting rights, if any voting takes place.
Agenda
1. Apologies of absence
2. Opening Speech by President
3. Reports from the President, Secretary, Treasurer
4. Reports by other Committee Members with Portfolio (if any)
5. Introduction and Confirmation of Azalea Qin as Communications Officer by Co-option
6. Any other business
BREAK (1245-1300)
This time is for refreshments and also to allow for instrument/mic set-up.
YAJI (1300-1600)
The yaji will no longer be a fully open house affair as previously indicated. Instead, a programme has been created and it is already fully determined so you can't register to play like in previous yajis. However, if there is time at the end, then there will invitation for individuals to perform, but that is dependent on timings.
We apologies for the sudden change of structure and the disappointment if you are planning on playing for the event. You will be able to register to play at the next general yaji meeting in May as per usual.
Technical details: Once registered, you will be sent details prior to the ZOOM meeting with the link to log into. Beforehand, you must make sure you have downloaded the required ZOOM software (from https://zoom.us/) and have the necessary equipment (i.e. webcam, microphone, good internet connection, etc). You should also make sure your setup is appropriate (i.e. in good light, camera positioned correctly, etc). Please remember to tune your instrument beforehand. 
ZOOM login details: this will be emailed to you in due course. Please do not pass on these details to third parties or those not registered/participating in this yaji in good faith; anyone found doing so will be subject to suspension or exclusion from future events, or have their LYQS membership revoked. If you not have received the details by two night before, please get in contact with us, by email or WeChat. 
ZOOM etiquette: You must set your microphones to mute unless you are invited to speak. You are also encouraged to set-up your space appropriately. When not speaking, you may turn off your video. Please do not post or perform material that is inappropriate or unrelated to the yaji or guqin music as this is not the appropriate platform to do so in: failure to comply will result in being kicked out of the meeting immediately and (if appropriate) disciplinary action for members.
Registration is required for this event. Please book your ticket. You do not need to print tickets. If you book anytime after the 10th Feb we might not be able to include you in our mailing regarding the ZOOM login. You should email the Secretary directly if that is the case for the details.
Existing members are reminded that they may renew their membership directly on EB, or via another method. 
Non-members may join the LYQS before the AGM/yaji by filling in the application form and paying their dues. You may also apply for or renew your membership now by paying the membership dues on EB and then filling out the online application form by requesting it from the Secretary. 
It is strongly encouraged that membership fees and renewals be settled no later than the day before the event. This is so we have time to send you the email and details about the event as we would be busy on the day and may not have time to monitor EB for late subscription confirmations, etc. If you do this after the deadline, you must contact us directly to inform us of your actions so we are aware.
Non-member fees are currently suspended until further notice. 
Please note: paying via EB incurs its own fees in addition to our membership rates. If you do not wish to pay these fees you must apply/renew via another method agreed with the Secretary during the application process BEFORE THE DAY OF THE EVENT. 
Contacts
Email 郵箱:info@ukchinesemusic.com
WeChat 微信:elaine367523
[General enquiries]
Dr Cheng Yu: chengyu@ukchinesemusic.com; 0788 089 6003
[Membership enquiries, registration of piece for first round, etc via Secretary]
Mr Julian Joseph: jmgjoseph@btinternet.com or jmgjoseph@googlemail.com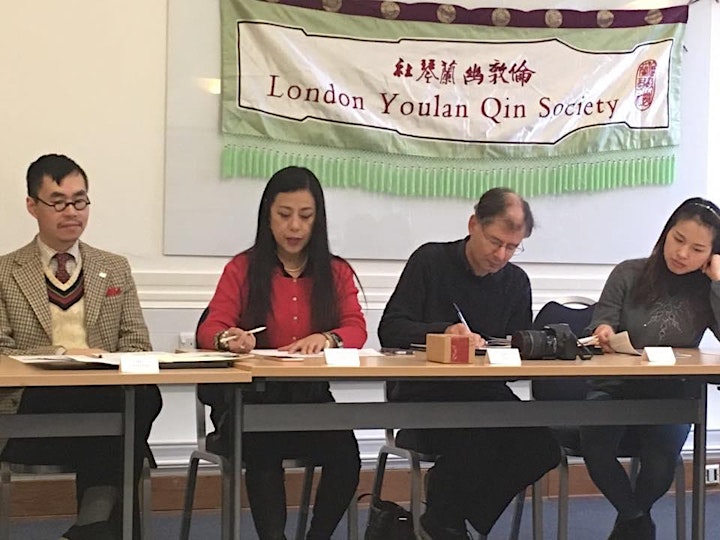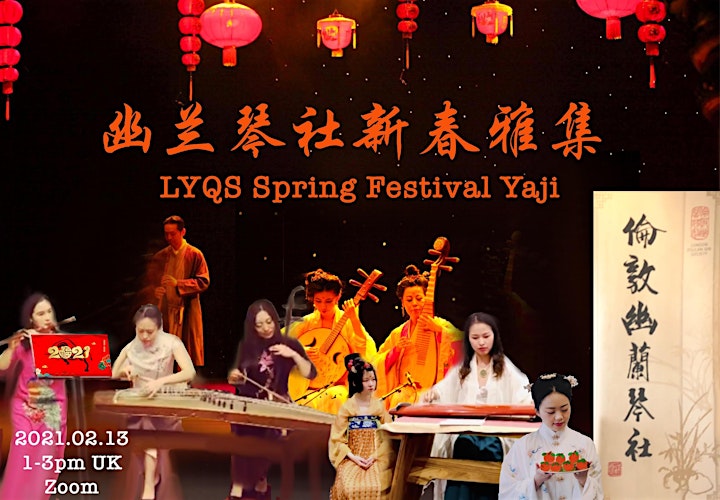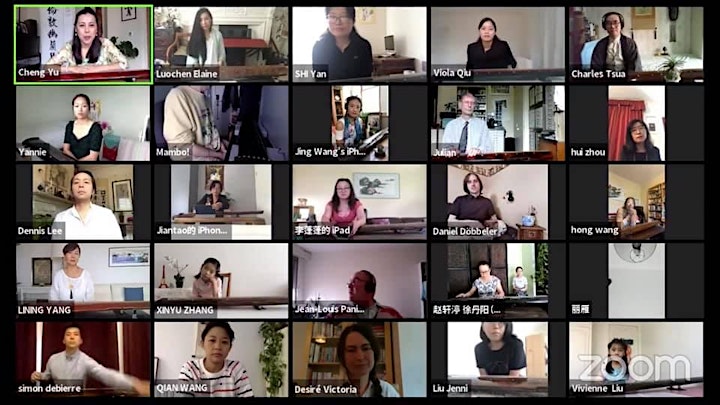 Date and Time
Location
Refund Policy