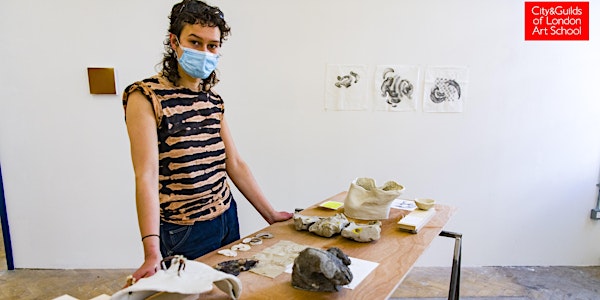 MA Art & Material Histories (blended learning) Online Open Days
Sales Have Ended
Registrations are closed
Thanks for registering to attend our MA Art & Material Histories online open day - we're looking forward to meeting you! You will receive email reminders about the open day date and time and a link to the online event, which we will be running on Zoom. If you have any queries about the online open day, don't hesitate to get in touch with us at office@cityandguildsartschool.ac.uk See you soon!
Learn more about studying on our blended learning Art & Material Histories course - live online and in-person in London.
About this event
Our MA Art & Material Histories blended learning programme is delivered both online and in-person at the Art School, providing a widely accessible and flexible course that can be studied alongside other commitments, by students based outside London or further afield.
Our online open days will give you a deep understanding of what's involved in the research-based MA Art & Material Histories . You'll meet the Art School's Head of Art Histories, Tom Groves, and ask any questions you may have.
If you can't find a date to suit you, please get in touch with us and we may be able to arrange a date and time that works for you. We can also arrange an in-person visit to the Art School if you prefer. You can email us at office@cityandguildsartschool.ac.uk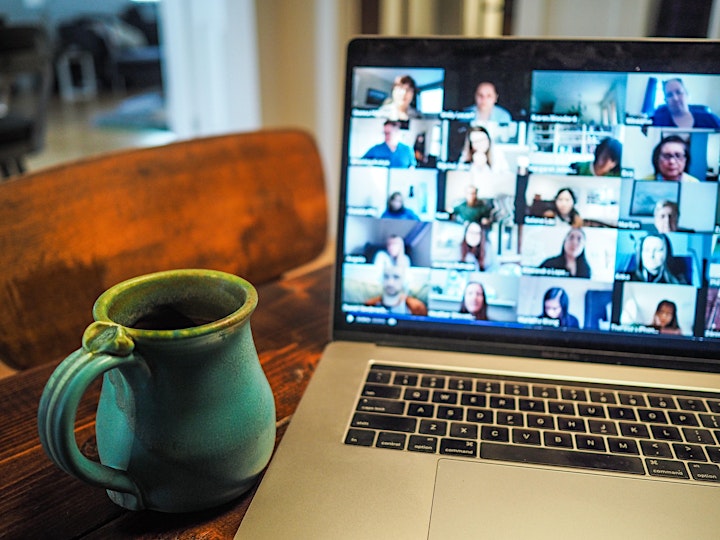 About Art & Material Histories at City & Guilds of London Art School
A blended learning experience: live online and in-person
Our MA Art & Material Histories has a distinctive focus on the links between art and its material, critical and historical contexts, and focuses on your own research questions related to Art and its materials.
Delivered through a blended learning approach, the course is mainly taught online with several face-to-face periods at the Art School's facilities in central London, making it truly accessible no matter where you are based.
You will be learning alongside the other students on the course, with regular opportunities for online discussion and feedback as well as several face-to-face meet ups throughout the programme. You'll also have the opportunity to engage with students on our other specialist courses during shared online lectures and seminars.
To fit around your existing work and family commitments, we offer the course on a full-time basis over one year or part-time over two years. Both full-time and part-time programmes are centred around an inspiring, live online programme with an exciting face-to-face period at the start of the course and two further in-person instalments throughout the programme.
Whether you have recently completed undergraduate studies and wish to foster a deeper understanding in your chosen research subject or want to return to sustained research after a period focusing on professional practice, this blended and distance learning course offers you flexibility.
ONLINE LECTURES AND TUTORIALS; HANDS-ON WORKSHOPS
With a focus on critical thinking around the 'material turn' and how the material and 'immaterial' world of objects, things, and the stuff they are made from, can relate to philosophical, theoretical, technological, social and political contexts, you will examine key ideas and themes through case studies of objects, artworks and museum collections.
Alongside others on your course, you will engage in learning through live, online lectures, seminars, tutorials and symposia, scrutinising the use of materials in a range of historical and contemporary artworks and material objects.
During the face-to-face periods based at the Art School, you will take part in a number of hands-on workshops both in our specialist facilities and externally. We'll encourage you to interrogate layers of cultural and material histories first hand in London and further afield depending on where you are based.
RESEARCH
Your own research is the core element of the course and you will identify and pursue your own research area, exploring art history's intimate relationship with tools, materials and processes.
As well as textual sources and case studies, your research may also be supported by practical hands-on enquiry in your own space and at the Art School. We'll encourage you to use the course as a basis to question accepted notions and processes. You'll evolve working strategies, including primary research such as testing material properties; interviewing artists and craft specialists; curating displays of work; and directly analysing material artefacts alongside other research.
The course culminates in the presentation of your research, such as a curated exhibition, symposia, publication, short documentary or podcast in the Art School as part of our MA Degree show.
The MA Art & Material Histories is validated by our partner institution Ravensbourne University London.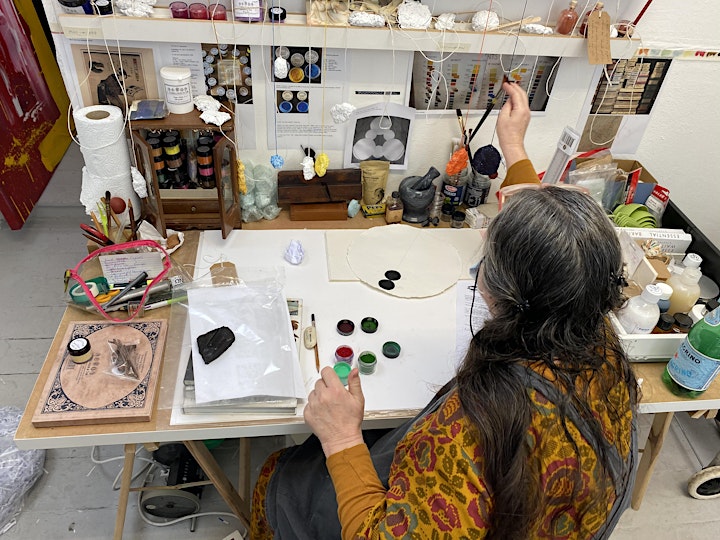 GRADUATE DIPLOMA ARTS
We offer the one-year Graduate Diploma Arts: Art & Material Histories for students who are interested in taking our MA Art & Material Histories but need to enhance an area of practice or knowledge before embarking on this specialist postgraduate course.
Find out more about MA Art & Material Histories