Join Hampleton Partners as we discuss the latest tech M&A trends in Digital Commerce
About this event
Food delivery companies have seen a steep increase in demand over the past year, which in turn has led to mammoth funding rounds. But "e-food" companies are not the only digital commerce players seeing high-intensity M&A deals and fundraises.
To hear about the latest tech M&A developments in all digital commerce subsectors, join us for our upcoming webinar.
If you are thinking of selling your digital commerce business, join Hampleton's Sector Principal Ralph Hübner and Director Dr. Jan Eiben in our next webinar as they share their experience of building, marketing and exiting technology businesses, helping you weigh up the best strategic decisions for your tech company.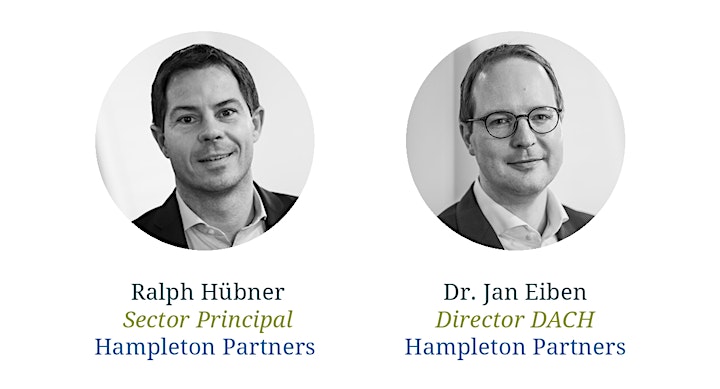 At this webinar, we will - for the first time - present the insights and conclusions from our latest Digital Commerce M&A market report, released this September.
During this webinar we'll be covering the following:
Market trends, valuations and transactions in the Digital Commerce sector
Valuation metrics and deal drivers
Characteristics of companies being looked for by acquirers and investors
Top buyers and recent case studies
There will also be an opportunity to ask questions at the end of the webinar. To listen to our industry analysis and to take part in the Q&A after the talk, register your interest now.
---
You will receive log-in details to access the webinar within 24h before the webinar.
---
Hampleton M&A seminars are held exclusively for founders, shareholders and investors in technology companies. Only registrants with company email addresses will be accepted and we reserve the right to decline access to our webinar.
If you cannot attend the webinar, but would like to discuss the prospects for your company, or if you would like to receive our technology M&A reports as they are published, contact: nadine.karrasch@hampletonpartners.com
Organiser of M&A-Talk: Digital Commerce At All Time High - How long will the party last?