Description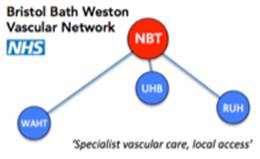 Open to all health/ social therapists/ professionals/ support staff who provide care to patients discharged from the Major Arterial Centre (MAC) at Southmead Hospital. The day will be led by Therapists.
Programme
09:30 – Registration & Coffee
10:00 – Welcome and Introduction to MAC
10:30 – Discussion group 1
11:30 – Coffee
12:00 – Tour of the Brunel Building/Lunch*
13:00 – Tour of the Brunel Building/Lunch*
13:45 – Discussion group 2
14:45 – Coffee
15:00 – Discussion group 3
Discussion group topics may include sharing case studies, areas of practice, areas of development and learning needs. If you have a particular topic that you feel would be releveant, please contact the organiser to suggest it. We hope that colleagues from across the whole regional network will be able to attend to meet each other and generate great discussion! We can plan together what we want from future therapy network sessions.
Even if you cannot attend, please complete the MAC Network survey.
The L&R building has good access and facilities, parking is available in the public pay and display car parks on site. Please advise us of any particular requirements that you may have.
* - Drinks and snacks will be provided. Lunch will NOT be provided so please bring a packed lunch or money for food from the café/staff restaurant/outlet facilities.