From the company of last year's critically acclaimed 'Lord of the Flies', we invite you to a new take on Shakespeare's most famous work.
About this event
Featuring the cast of 2020's critically acclaimed 'Lord of the Flies', Let Me In presents a new adaptation of William Shakespeare's most famous work - 'Mac/Beth'.
Presented outdoors, in a safe, socially distanced environment, this promises to be a Shakespeare experience like no other.
Please be aware that this is an adaptation of Macbeth, and while the content is very much in line with the original, famous play, this is an adaptation to open the door to a new and exciting generation of theatre lovers.
In the current economy and situation we all find ourselves in - we want theatre to be accessible for all - therefore, we are delighted to announce that admission to our production of 'Mac/Beth' will ticketed on a 'Pay What You Can' basis - designed to remove any financial barriers from experiencing and enjoying theatre.
All profits will be donated to our selected charity - Tonic Theatre. Tonic work to improve and impart equality, inclusivity and diversity in theatre in the UK.
In addition to this, you will notice a small range of performance options for 'Mac/Beth'. Alongside our regular performances, we will be adding a specially designed Relaxed Performance, aimed at those who prefer more freedom and reduced sensory conditions during a performance.
As well as this, we are very proud to pioneer our first ever Controlled Performance - this is designed to cater to those who specifically require elements of control in a theatre environment in order to enjoy and to be able to focus on the production. This design centres around limiting distractions from audience members and reducing noise in the audience.
For more details on these special performances, please read the FAQs below and see the event pages for the specific performance you wish to attend.
Seating is reserved for this event. Audiences will be sat in the groups they have booked in, that will then be distanced by 1 metre plus from the parties next to and around them. Please choose the seats you desire on the seating plan and we will ensure that any other bookings are distanced from your own. Please note that this is due to be the case, regardless of any relaxation of the rules, as our audiences safety and comfort is paramount.
Doors will be open 30 minutes before the performance is due to start, so we urge you to arrive in plenty of time to enable us to safely guide everyone to their seats. The production will take place in all weather conditions, unless deemed dangerous, therefore, we encourage you to bring blankets and plenty of layers, as well as raincoats or waterproof clothing - the performance will go ahead even if there is rain!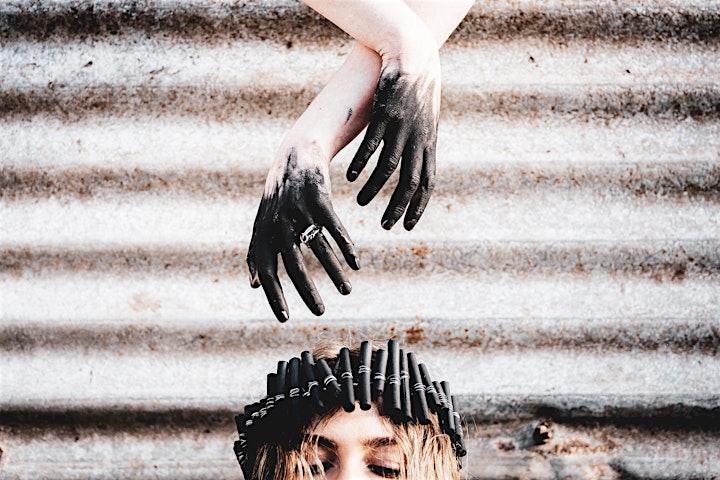 FAQs
What age is the play suitable for?
We recommend that the play is suitable for 14 years and above, due to themes of violence and strong language - however, this decision is guidance only and is down to the parents/guardians discretion.
The Relaxed Performance has reduced violence and only mild language and is therefore suitable for children.
What are the seating arrangements?
For this event, we have a reserved seating map so that our audience can choose where they would like to sit. Please make the booking for your whole group, because once the booking is processed, we will allocate those seats to your group, and we will then measure out 1 metre distance between all groups to ensure that everyone is safe and comfortable. This means that the seating plan isn't an exact replica of where you will be sat, due to socially distancing each booking, however, we will endeavour to ensure it is as close as possible to the plan you use to book your seats.
Seating will be available and pre-laid out for you when you arrive, however, please do bring blankets, cushions and plenty of waterproof layers to ensure your comfort!
Is there disabled access?
It is incredibly important to us that our performances are accessible to everyone that wants to come - therefore, we have ensured that Macbeth is wheelchair accessible. The safest way to ensure our audience's comfort is to access the seating area via the specific disabled parking area. From here, there will be a series of ramps and flats to take you to our seating area, where our staff will ensure everyone is happy and comfortable.
Please ensure you book an Access Ticket for disabled access, and this way we can make sure we have ample staff and space to make sure you are all as comfortable as possible.
What social distancing guidelines will be in place?
We will be taking every possible precaution to ensure all of our audience members are safe. We will have ample staff to ensure all patrons follow our guidelines. All 'seating bubbles' will be 1 metre + away from other bubbles, meaning we are following the 1m distancing guidance from the government. We will be keeping on top of all the current and future guidelines and update you all accordingly to any changes we make, however, even if restrictions relax, we will be maintaining the above rules for the comfort and safety of our audience and performers.
Will the performers be socially distancing?
The performers will not be socially distanced - they have formed bubbles during rehearsals and are tested every day to ensure they are as safe as possible.
Who are Tonic Theatre, our chosen charity for 'Mac/Beth'?
"Tonic is a national independent organisation and charity that works with the arts and other cultural organisations to achieve greater equality, diversity and inclusion amongst underrepresented people - including gender equality, cultural inclusivity and creating equal opportunities. Initially established in the theatre industry, the success of Tonic's approach saw demand for our work extend into other areas of the performing arts, particularly dance and opera. Today we continue to work extensively in these fields whilst also increasingly expanding into a range of other areas including music, museums, television drama and the wider cultural sector."
Find out more at tonictheatre.co.uk
What if the performance is cancelled due to Covid-19?
If the performance is cancelled for any reason relating to Covid-19, you will be alerted immediately.
Our first port of call will be to try and reschedule for when it is safe, but in the event that this is not possible, we will let you know.
As the performance is free to attend, there will be no refunds. Please be aware that any donations are non-refundable.
Will there be refreshments on site?
There will be no refreshments being sold on site. You are encouraged to bring picnics and drinks to consume on the premises, but be aware of specific rules applying to the Controlled and Relaxed Performances.
Will there be parking on site?
There is space to park on site. Parking is relatively limited on the farm, and we will have stewards on the day directing audience members.
Disabled parking will be adjacent to the seating area, for ease of access.
Will there be toilets on site?
Yes, there is a permanent toilet block a short walk from the seating area and there will be portable toilets by the performance space too, including disabled access toilets.
What happens in adverse weather conditions?
The performance will go ahead in all weather conditions except if deemed extreme. This includes thunderstorms, lightning and extreme wind - in the event of this, audience members will be alerted and we will endeavour to put on an alternative performance date in it's place.
We strongly urge you to bring waterproof clothes - the performance will be enhanced by any weather - so we want you to be prepared for the worst so you can enjoy the show whatever the conditions!
Will there be an interval?
The performance is a one act play, running at roughly 100 minutes - however, you are able to stand and go to the toilet during the performance, ensuring that you are quiet and respectful as the performance will continue.
What if I need more information?
Feel free to email Chris at chris@letmeinpresents.co.uk, or call on 07761966126 with any questions you may have. We are always happy to help and our door is always open!