About this Event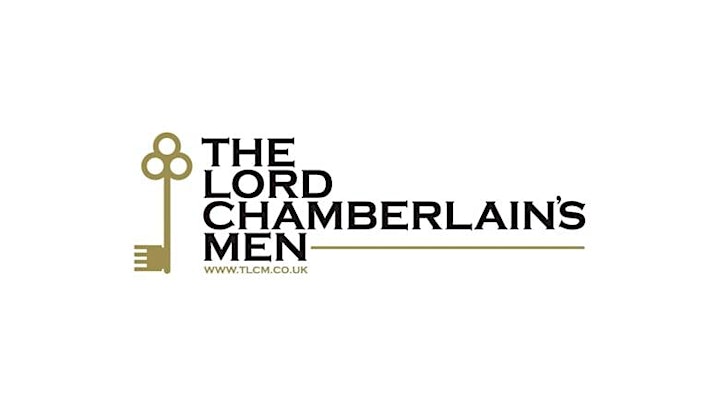 The Lord Chamberlain's Men present MACBETH
This summer The Lord Chamberlain's Men; the UK's premier all male theatre company - with direct links to the history of William Shakespeare - presents the breathless and brilliant tragedy, Macbeth.
"By the pricking of my thumbs, Something wicked this way comes."
This thrilling and powerful play premieres at the Salisbury International Arts Festival at the end of May before heading off on tour around the UK, finishing in mainland Europe in September. Calling at more than 70 venues including some of the UK's most significant, historically important and visually stunning castles, cathedrals and stately homes. With the tour lasting for 18 weeks and with almost 90 performances it is one of their biggest yet.
With audiences encouraged to bring a chair or a blanket, and picnics and a glass of something chilled this show promises to be another authentic, excellent and magical treat from the company that brought you last year's sell-out smash production of A Midsummer Night's Dream.
A play of supernatural magic, vaulting ambition and an examination of the dreadful consequences of the insatiable lust for power. With Shakespeare's most chilling power couple, truly stirring poetry and some of his most famous lines this stunning play will keep you gripped.
"Is this a dagger which I see before me, The handle toward my hand? Come, let me clutch thee."
Acclaimed for their stylish and accessible productions The Lord Chamberlain's Men have spent more than 15 years wowing audiences throughout the country and internationally in their trademark style. Continually raising the bar for standards in open air theatre they have gone from strength to strength. Talking about the power of seeing theatre in the open air, Peter Stickney, Artistic Director says, "Experiencing Shakespeare's productions outside, where he first saw them, is a truly special thing. As the light fades and the moon comes out it is thrilling to think that we are looking at the same moon that Shakespeare did whilst listening to the words he wrote and saw performed himself. It is inescapable to think that the shared experience of gathering together to encounter and be entertained by his work is something that people have been doing for more than four centuries. Our need for and love of stories and, more specifically, his stories remains undimmed. I am incredibly passionate about honouring Shakespeare's plays, being part of his legacy and, simply, providing people with a truly entertaining evening. I hope that our work does that and I hope that people continue to be drawn to it."
After marking two big occasions in 2019, with the company celebrating its 15th birthday and an incredible 425 years since the original company was first created, Peter is celebrating a milestone of his own this year. "Although I've been working for the company since 2007 this year is my fifth year running the company; it has been an amazing five years and the time has flown by. I am very proud of what we have achieved since 2016. We have significantly grown our audience numbers, with almost 35,000 people seeing our production of A Midsummer Night's Dream last year, we have continued to push for the open air theatre sector to be better regulated by championing Equity's open air touring guidelines and we keep on striving to make our productions bigger, bolder and better every year; and this year's production of Macbeth is no exception."
"Double, double, toil and trouble; Fire burn and cauldron bubble."
Speaking about what audiences can expect this summer he said, "Macbeth is one of my personal favourites, this production is a real thrill-ride from start to finish; I can't wait for our audiences to see it. One of Shakespeare's shortest plays but it really packs a punch, we have Witches, sword fights, some of Shakespeare's most captivating poetry and, of course, incredible characters facing incredible challenges, not least of whom is Macbeth and Lady Macbeth.
Dealing with huge themes of power, ambition, fear and with a big dose of the supernatural this is one you will not want to miss!"
"It will have blood, they say; blood will have blood."
With Authenticity, Excellence and Magic being the watchwords of the company, we can expect another summer treat as The Lord Chamberlain's Men bring their own special brand of all male Shakespeare to a venue near you. Be sure to catch this brilliant company perform Shakespeare as he intended it to be seen; all male, in the open air and in full Elizabethan costume with traditional music and dance. This is undoubtedly one of the hottest tickets of the summer; book early to avoid missing out!
For further information, please contact:
Peter Stickney, Artistic Director of The Lord Chamberlain's Men on 0208 852 5761 or
info@tlcm.co.uk or visit www.tlcm.co.uk.
A brief plot synopsis...
Emerging victorious and decorated in war Macbeth receives a thrilling pronouncement from three weird sisters who prophesy he will one day be King of Scotland. Overcome by ambition and driven on by his powerful wife Macbeth murders the king and sets in motion a terrible sequence of events from which there is no turning back.
Editor's Notice:
Founded in 2004, The Lord Chamberlain's Men are the modern incarnation of Shakespeare's original company of the same name. Performing with an all male cast, they present authentic, excellent and magical productions of Shakespeare's finest plays bringing to vivid and accessible life the greatest works of drama, as they would first have been performed. Peter Stickney took over the company as Artistic Director and Chief Executive in 2016.
For the full tour details please visit www.tlcm.co.uk