Machine Learning and AI for Public Policy - How to Change the World Seminar...
Description
About the seminar*
Advances in machine learning and artificial intelligence are creating a huge range of potential applications across industry and the public sector, and shaping the world around us in the process. There are many potential applications across the public sector from healthcare to education and addressing social inequality. Building on recent work by the Royal Society that has highlighted the need for careful stewardship in the coming years to make sure machine learning can benefit all in society, this event will consider how technologies like machine learning and AI can be used for broad societal benefit, and the role of the public sector in making use of these technologies in the future.
This seminar is co-hosted by The Royal Society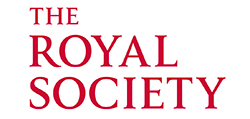 *Please note, UCL students taking part in HtCtW are not eligible to attend the seminar series*
Panel members:
Chair:
Miles Elsden – Honorary Professor STEaPP and previous Chief Scientist in UK Department for Transport
A drinks reception will follow the lecture where guests will have the chance to explore the How to Change the World Innovation Showcase.
About the panel
Eddie Copeland
Eddie Copeland is Director of Government Innovation at Nesta, an innovation foundation and think tank. He leads the organisation's work on government data, behavioural insights, digital public services and digital democracy. Previously he was Head of Technology Policy at Policy Exchange, one of the UK's most influential think tanks. He is the author of five reports on government use of technology and data, and a book on UK think tanks. Eddie is a regular writer and speaker on how government and public sector organisations can deliver more and better with less through smarter use of technology and data. He blogs at http://eddiecopeland.me and tweets @EddieACopeland
Shane Johnson
Professor Shane D. Johnson is the Director of the Dawes Centre for Future Crime at UCL and Deputy Head of Department at the UCL Department for Security and Crime Science. He has worked within the fields of criminology and forensic psychology for over 20 years. Alongside colleagues at UCL he has led research on the potential for predictive mapping approaches to reduce crime, working directly with UK police forces to spearhead radical trials to reduce burglary, which have since been trialled in Canada and the States. His work has been covered extensively in the press, including the Economist, the New Scientist, the Guardian and featured in a BBC iWonder website.
How to Change the World Seminar Series
This seminar series is running in parallel with How to Change the World, a two-week design and problem-solving programme run by UCL's Department of Science, Technology, Engineering and Public Policy (STEaPP) for 750 UCL engineering and management science students. At the Final Showcase, students will pitch 120 ideas for tackling the Sustainable Development Goals to experts from industry, government and NGOs. Find out more about How to Change the World and other events in the seminar series