Description
Across the broad range of ambitions to implement artificial intelligence (AI) in different industries, applications of machine learning in healthcare are amongst the top of the list for funding and press attention in the last several years.
Machine learning offers many opportunities for the healthcare industry, such as disease identification and diagnosis, crowdsourcing treatment options, monitoring drug response and health epidemics. More and more healthcare and technology innovators are collaborating to change our current reality by experimenting with AI and machine learning. Not only have major players jumped into their own AI healthcare projects, several start-ups and smaller organizations have also begun their own efforts to create tools to aid healthcare.
Join us for an evening of talks from world-leading players in machine learning for healthcare, followed by a panel discussion to discuss focal and controversial topics about the applications of machine learning. Topics addressed by the panel will include:
1) safe patient data storage;
2) standards and metrics used to address AI performance;
3) job security;
4) regulations that address machine-based misdiagnosis.
And of course, the evening will end with a networking session as always. Food and drinks are provided during the networking session.
Confirmed speakers:
- Dr. Antonio Criminisi, Principal Researcher, Microsoft Research;
- Dr. Peyman Gifani, Founder and CEO, AI VIVO;
- Jaime Domingues, Senior Product Manager, BenevolentAI.
Panel Chair:
- Alison Hall, Head of Humanities, PHG Foundation
Schedule:
18:00 - 18:20 Registration
18:20 - 20:30 Talk and Panel discussion
20:30 - 21:00 Networking session
The event is sponsored by TTP plc.
---
Sponsor: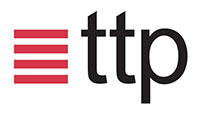 TTP is Europe's leading independent technology and product development company. Deep technical capability, hands-on-engineering, and business enterprise are combined to enable a broad range of technology innovation and product engineering. TTP has a strong commitment to markets in the USA, Europe and Japan; and to industries, which include: communications; healthcare; biotechnology; consumer products; industrial systems and digital printing.
Based near Cambridge, England, TTP has over 300 technical resources that cover the spectrum of technical and business innovation skills from front end innovation and technology scouting, through to biology, chemistry, physics & mathematics, and the full range of engineering disciplines. This large group of scientists and engineers generates a continuous flow of commercially attractive new products and technologies which can dramatically transform our customers' competitive position.
TTP's 30 year track record includes breakthroughs in: life science instrumentation and consumables; laboratory and manufacturing automation; medical devices; drug delivery; surgical tools; diagnostic sensors; ultrasound imaging; wireless communications; satellite and aerospace communications; micro-devices; actuators and sensors; algorithms; optics; consumer and industrial products; machine learning and digital printing.